Disposable Safe Delivery child birth kit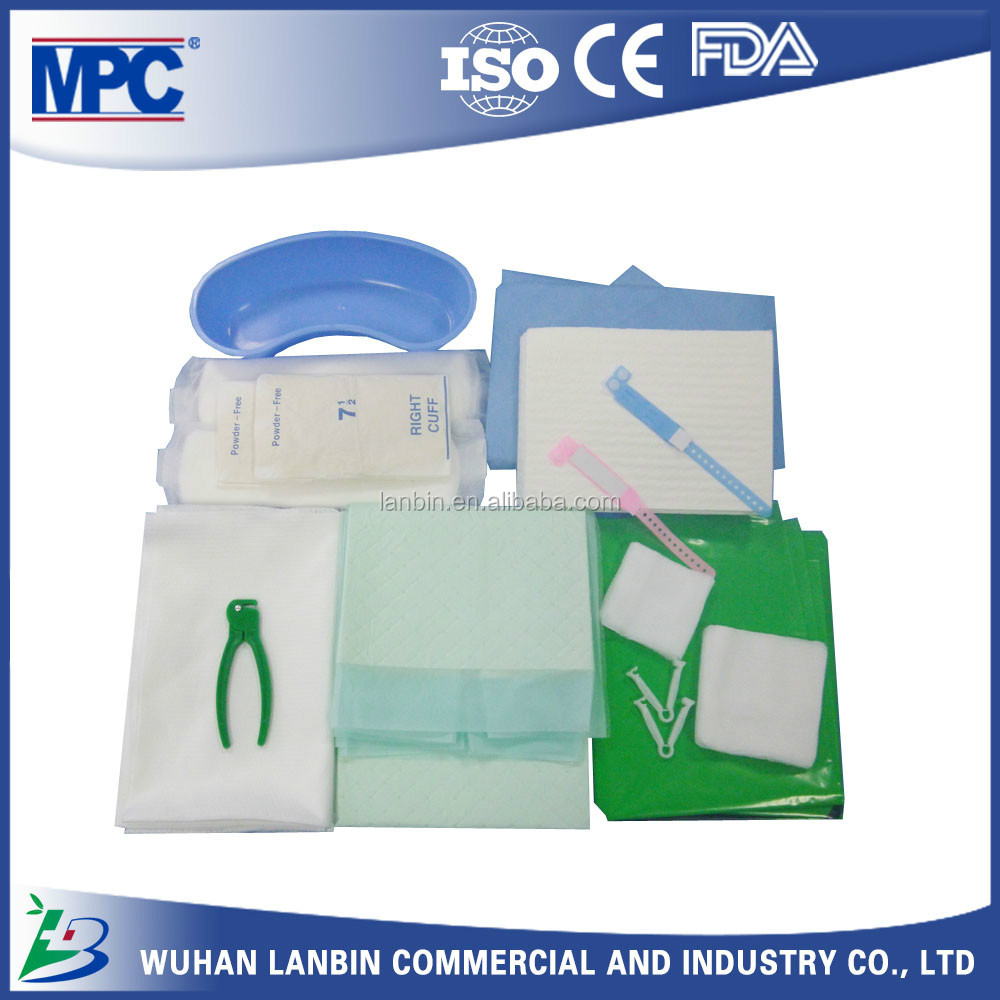 All the products assembled in our clean room class 100,000.
Components:
1x surgical gown-1 pc
1x face mask-1 pc
1x underpad-60*80 cm- 1pc
5x gauze pieces 6cm*8cm*8ply
5x gauze swab 10*10
1x wrapping sheet
1x umbilical cord scissors
2x sanitary pack
2x cord clamp
10x absorbent towels
1x SMS wrap 35"*32"
2x latex surgical gloves-7.5#
2x latex examination glove
2x identification bracelets
1x spunlace non woven baby blanket
1x placenta disposing plastic bag
1x Kindly
All the list can combine as request.
Packaging detail:1 kit in a sterile pouch,20 kit in a carton or as customer request.
Delivery: 45 days after confirm.
Wuhan Lanbin Commercial and Industry Co., Ltd was built to conduct the sales on behalf of Dansu-China Health Care Co., Ltd ,Which is a leading enterprises specializing in developing ,manufacturing,and marketing importer kinds of wound dressing packs and procedure packs in China, products scope includ Sterile Drape/Surgical Drapes, We have been in this line of business more than 10 years, with advanced RD Department and strict quality control system. Professional supplier of Dialysis On/Off Kit, Dialysis Kit, Suture Kit, Suture Removal Kit, Male Circumcision Kit, Baby Delivery Kit, Dental kit, Mouth Clean Kit, Biopsy Tray, Implant Removal Kit, Eye Dressing pack, Dressing Packs and Surgical Packs. Peritonal Dialysis Kit Pre Dialysis Kit Dialysis Pack

Exhibitions Experienc
Product Certification
We have built up an efficient quality assurance system and has successfully been certified by CE and ISO13485:2016,ISO14001,GMP
.
FAQ
Please feel free to contact with us for any information of products.