Product Name:Good Price Medical Wound Healing Ointment
Introduction
Functional wound care dressing (Wound-care Solution) synthesizes Inorganic salt and organic acid into highly concentrated micromolecule dispersed solution system. The Solution can quickly become transparent liquid film over the wound, therefore it is easy to observe the wound. The product can efficiently reduce patient's pain, save medical treatment time, and be easy to operate. The product can greatly reduce the workload of medical staff, save material and resource to treat patient, and reduce the cost of treatment. During production of Wound-Care Solution, it has limited controllable pollution, and the product is environment friently. It can antisepticise surface and accelerating many sorts of wound healing.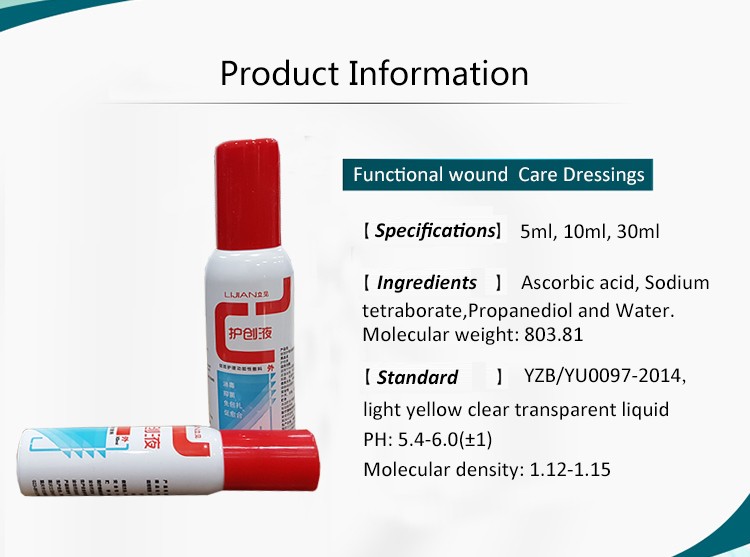 Ingredients and Their Functions
Sodium tetraborate: It has protective convergence effect on the skin mucous membrane. It can
restrain escherichia coli, pseudomonas aeruginosa, bacillus anthracis, freund dysentery bacillus,
typhoid, staphylococcus, candida albicans, diphtheria, pneumococci, meningococci, hemolytic
streptococcus etc.
Propanediol: In the pharmaceutical indeustry,it is the same as glycerol. But the viscosity, toxicity and
irritation are smaller than glycerol. Its solubility is good. It can delay the drug hydrolysis and increase
drug's stability and promote the penetration of the drug during the osmosis. It also can absorb
moisture, antifreeze, lubricate.
Ascorbic acid (VC):
1.VC can soften blood vessels, enhance hemal flexibility, increase vascular density and capillary permeability, and
eliminate edema.
2.VC will participate in the metabolism of amino acids, and the compose of the neurotransmitters and
intercellular substance. It will promote the gas exchange of the eukaryotic cells respiratory chain to
promote wound healing.
3.VC will soften skin, so there will be more reticular fiber, and then VC will make skin regeneration.
4.VC can reduce blood fat and increase the body resistance. Etc.
Chongqing Lijian Science and Technology Development CO., Ltd company was funded in 2011. It is an outstanding high-tech bio-technology company which is professional in the research and development, designing, manufacturer and sales of medical equipment.


The company has independently developed and manufacture Lijian wound-care solution (functional wound care dressing), which is active absorbable biomaterial for all kinds of wounds and can be quickened healing by spraying it.

The inventor, Mr. Pi Zhihua, was inspired during Korean War, and had dedicated worked for 40 years for the invention. The invention respectively received two national patents in 1997 and 2009. Now we are applying third patent.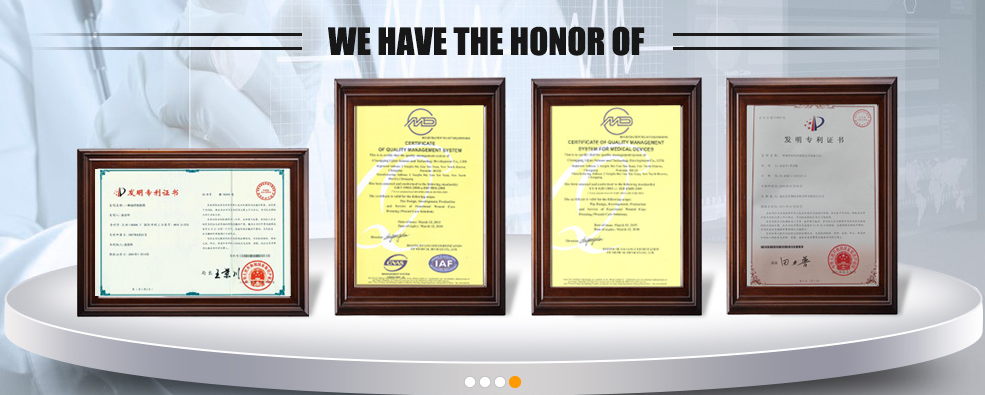 Why Choose US?

1, The medical wound healing ointment is a newest product, and get highly prasied by patients and famous hospitals according to large amount of clinical test.
2, Compare with tradtional wound care dressings,the medical wound healing ointment have more functions,such as sterilization, prevent infection,diminish inflammation,control exudation,antianaphylaxis.
3, Wide range of application, the medical wound healing ointment apply to all the open wounds, superficial II degree burn wounds,scald,bruise and incision of surgery.
4,Easy operation and no secondary injury. Spray directly to cover the complete wounded area from 10to 15cm away.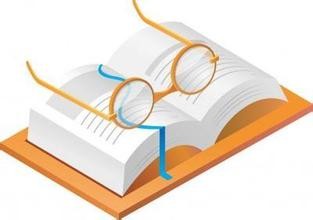 1. Q: What is wound-care solution?
A: Wound-care solution is active absorbable biomaterial which used in all kinds of injury, such as ulceration, empyrosis, surgical treatment and so on. Even baby can use it.
2. Q: Does it have thrill pain when you use wound-care solution?
A: The product is used for the first time may cause transient pain. But the pain will ease or disappear in later use.
3. Q: Do the samples available?
A: Yes.
4. Q: What about deliver time?
A: Within 7-60 days depending on the quantity ordered.
5. Q: How to use it?
A: Clean the wound with hydrogen peroxide, then spray it on the wound directly. 3-5 times daily. Do not cover
the wound with cotton dressings in case of causing the mechanical stimulus and adhesion.