Taizhou Huangyan Bright Plastic Factory is established by Mr Mike and Vivian, the two persons ever hard-working. In 2009, they created the brand "Bright" to produce and sell outdoor dustbin selling all over the world.
They know there are so many reliable factories in China in this field, but the world not know their quality products. Mr Mike and Vivian want to use their own knowledge and experience, leading their team group to fullfilled this great aims.
Bright plastic factory have varied outdoor dustbin, indoor dustbin, car dustbin, plastic dustbin, trash can, waste bin, plastic pallets, plastic crates, pet food container, plastic sealing clips, airtight plastic clips, 60oz plastic water jug .
welcome contact us for long-terms business with many thanks.
60oz plastic water jug mass production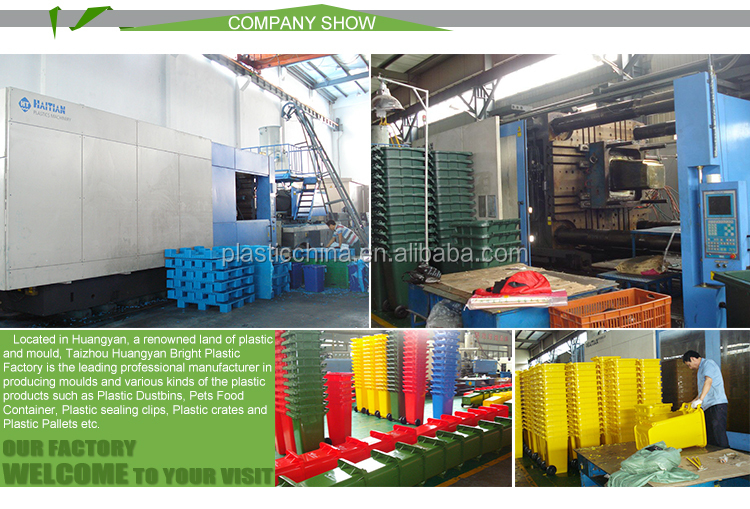 Our products catch with SGS, CE,ISO19001 certificate ect;
our main products are in the scope of garbage can, car dustbin, mini dustbin in car, logistic plastic crates, plastic crates, blue crates, crates with lid, outdoor plastic dustbins, plastic pallets, heavy duty pallets, pet food containers, airtight plastic clips ect.