Elementary education is essential for the growth of a person, a good beginning is half the battle. After the baby is born into the critical period of early education, and the earlier the better.This set of books specially designed for baby elementary learning of the daily life, can well help their brain development and cognitive.
The audio books include: Food, Living goods, General cognitive(color/shape/opposite/), Animal, Natural, Vehicles, Marine organism.
Details Introduction
This set of books is a professional elementary education series suitable for 0~10 year old children. There are over 400 beautiful full-color illustrations included, which are arranged step by step. These words cover all areas of children daily life, which deal with such aspects as: food, toys,daily things, natural, animals and so on. It enables children to master daily expressions through entertaining and colorful pictures, develop language, sports, nature observation etc. multiple Intelligence.
Basic Specification

Model Number

DC033

Brand Name

XYX

Material

Eco-friendly ABS plastic

Memory

16MB-8GB

Battery

Rechargeable battery

Intend for age

0-10 years old

Language Support

Multi-language(optional)

Size

17*4.5cm

Application

Multi-media Education

Function

Point & Play

Point the item on the book to play the sound

HD pronunciation

High-quality and high-definition speaker

Environmental

Tasteless and no electromagnetic radiation
Features
l It is designed according with human engineering
l With smart appearance and nimble button which is simply for operation
l Point the book gently by the pen, users will be brought to a magic sounding world
l It can strongly arouse the learning enthusiasm of users
l Learning through playing, and playing from learning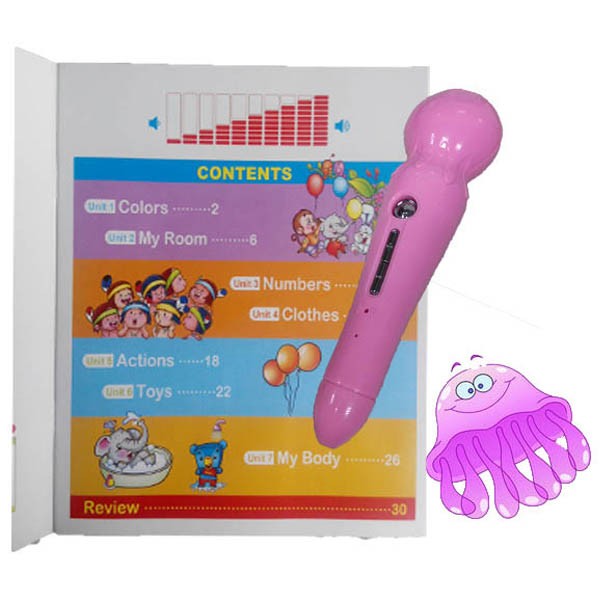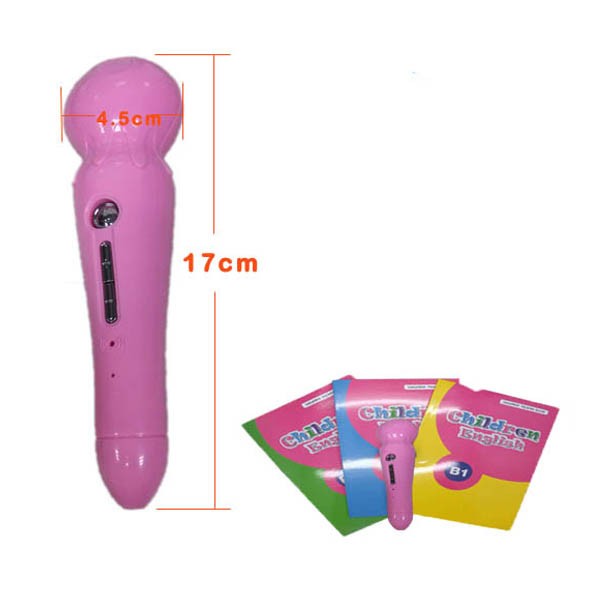 XYX reading pen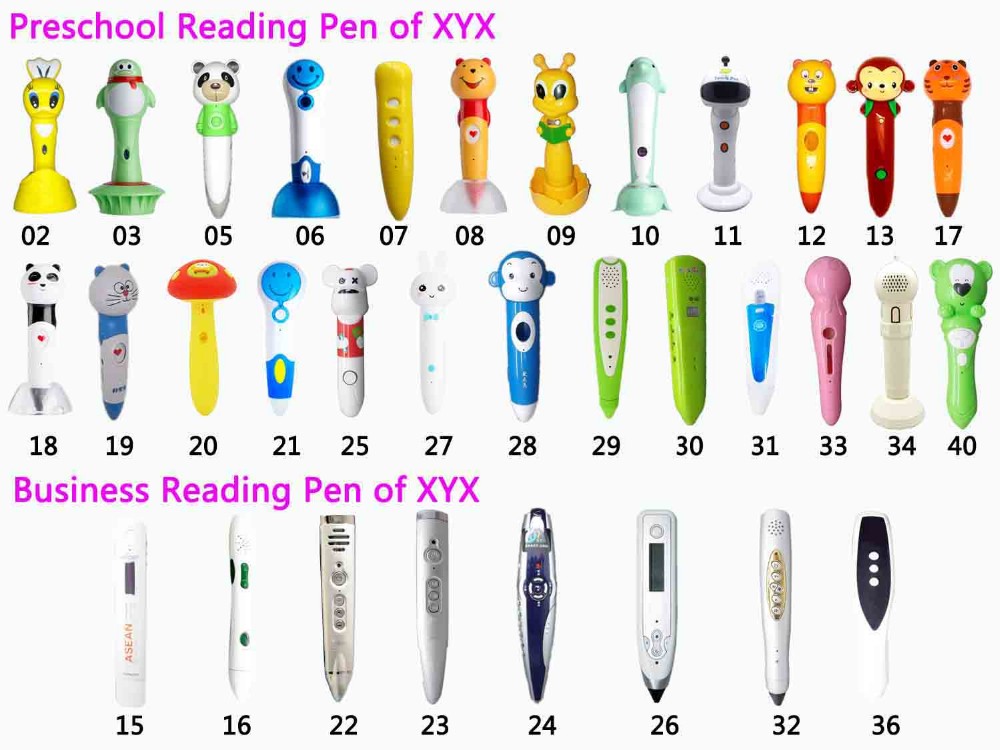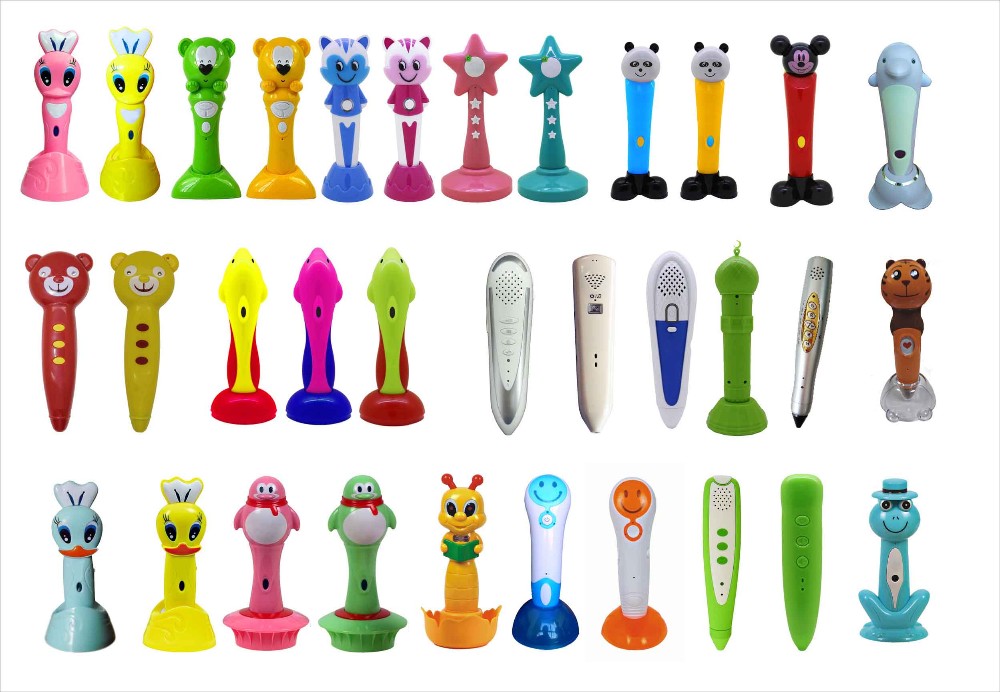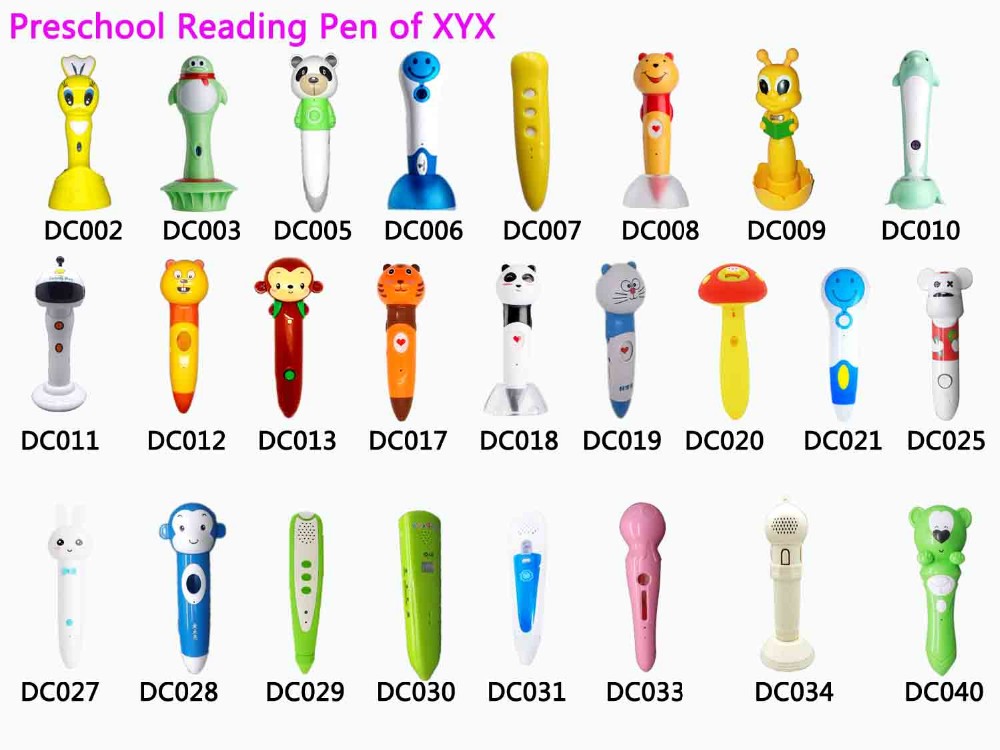 OEM/ODM Service
We have the most powerful book production team. Customize products to your needs!
1. We own more than 10,000 books designed specially for children's preschool independent study as well as for family early education for you to choose.
2. We can changes the contents, words, language and audio in the book according to your requirements, any language is possible.
3. The book Size, Page, Handcraft, Printing type etc all can satisfy your demands
4. If you have your own book, we can help to add audio.