SunnergySAFETY Face Protection Mask Specification
Headgear with Impact-resistant ABS browguard

Eliminum forehead injury completes with 8" X 15-1/2"

Aluminum bound Polycarbonate clear face visor.

Provides protection against particles,

Chemical splash dust,heat.

Meets or exceeds Z87+EN166 1 B 9
Product Name

CE BrandAluminum Edge CE and ANSI Standard Protective Headgear with Face Shield Visor

Model No.

A-2+B-2

Product Origin

CHINA

Type

Headgear With Face Shield Visor

Material

Headguard

ABS browguards

Visor

Clear visor with aluminum bound

Suspension

Nylon suspension

Application

chamical splash, dust, hear and impact resistance,
against flying branches and wood chips

Visor Size

8" X 15-1/2"

Headguard Size

45cm X 7cm , 48cm X 10cm

Weight

237.5g

Available Color

Yellow

Packing

40pcs /CTN
8/9.5 KGS, 4'

Certifications

CE EN166,1731/ANSIZ87.1
SunnergySAFETY Relate Products
Model

Image

Products Details

NTF-2

Clear Poly carbonate Visor With Aluminum Bound:

Visor Mechanical Strength:B

EN166:20002-04

ANSI Z87.1-2003

CSAZ94.3-07

Impact resistant Protection+ Protection against Liquid Splash

NTH-1

NTH Mesh faceshield ,

excellent protection for head,face and hearing.

It is widely used operators in outdoor working.

A-2+B-6

Headgear with Impact-resistant ABS browguard

Eliminates forehead injury completes with 8" X 15-1/2"

Chin of the face shield Visor is made

By Impact-resistant ABS

Madde Polycarbonate a molding shield visor,

Provides protection against particles

Chemical splash dust,heat,Meet or ecxceeds Z87+EN166 1 B9
SunnergySAFETY Company Information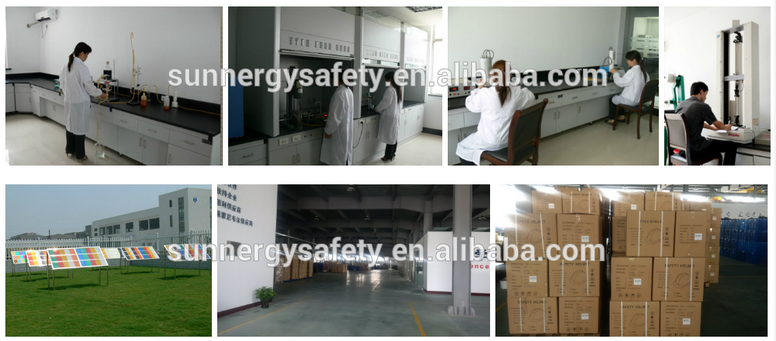 SunnergySAFETY CERTIFICATION
SunnergySAFETY Trade Information
1. We have solid inland freight transportation subcontractors which provide fast and secure delivery sevices
to the export airport and sea port on time.
2. For regular mass production, SEA/ DOOR TO DOOR sercvices are available to meet your desired
deadline and budget.
3. For small quantity and urgent orders, UPS/ FEDEX/ DHL/ TNT/ EMS/ SF EXPRESS Air shipment can be arranged
to meet your requirement.
1Q:How about the packaging of your products?
A:Most of the packaging for the product is Standard Export Carton. Some are woven bag. It depended products.
2Q:What is the delivery time?
A:Normally the manufacture process need take 15-20 days.For the product,we will have some stock.
3Q.Do you offer OEM service?
A:Yes ,we will meet customer request.We will stamp the logo and laber on our products
4Q: Could you supply the samples for free?
A:Yes,we can supply you the free sample.
5Q:Do you have products in stock?
A: We are factory,so our products is make to order,however you can tell me your requirement and quantity and i will help you to check our warehouse.
SunnergySAFETY How To Contact us?