Made in Taiwan JI SHEN electric door backup battery 600kgs
Introduction of an UPS for Electric Rolling Shutter
An UPS (Uninterruptible Power Supply) system is essential critically for an electric rolling shutter, on occasions of power failure.
No matter the rolling shutter is installed for main entrance or simply used for control of garage door, it may block users completely when power failure occurs forcing users to pull the chain to lift up or roll down the shutter.When time is crucial, to prevent potential hazard in advance would be a wise decision.
Thus, connecting an UPS for electric rolling shutter is necessary to prevent avoidable panic duringfire or general power failure. It allows users to operate the shutter up and down during the emergency, not only eliminates the inconvenience but most importantly provide the safety.
A perfectly designed UPS system should provide you a smart and immediate detection on general power supply, and takes over to output sufficient electricity for rolling shutter when power failure detected.
This machine UPS still permissible does for the protection exchange motor and the remote control, in order to avoid the load equipment suffers the abnormal voltage to receive creates the breakdown.
Features
1.Application: Suitable for AC electric rolling shutter including
AC remote controller and motor. For single phase motor, 1 sets of motors or any other irrelevant applications.
2.Self analyze feature monitoring the system status and display at LED indicator.
3.
Short-circuited and overload protection.
4.Fully automatic battery management system.
5.Battery discharge test and malfunction display.
6.Battery low voltage protection to prolong battery life.
7.Bypass remote controller's power-off circuit so to enable remote controller to be operated when power failure occurs.
Note: This is effective only when remote controller uses a
N/C (normal close) circuit.
Specification
Model
JS-2230
JS-2250
JS-2290
Fuse
15A
15A
20A

AC

INPUT

Voltage
115V/230V +/-15%
Frequency
SIN WAVE 50/60 Hz +/-5%

AC

OUT

In Running
110V/220V+/-10%
Frequency
PWM WAVE 60Hz+/-1%
Standby Consumption Power
110V/220V 10W~18W
Battery Included
24V/7AH
24V/14AH
Standby Time
24 Hrs
36Hrs
24Hrs
Apply to Motor

6P 1/2HP

<400KGS

6P 1/2HP

<700KGS

6P 1HP

<1100KGS

Weight

13.50KGS

21.20KGS

25KGS

Dimension

347 x 102 x 256mm

340 x 121 x 340mm

How to choose it?
Model/Motor
110V
220V
Working Current
Starting Current
Working Current
Starting Current
JS-2230
5A within
15A within
2.5A within
8A within
JS-2250
6A within
20A within
3A within
10A within
JS-2290
9A within
30A within
5A within
20A within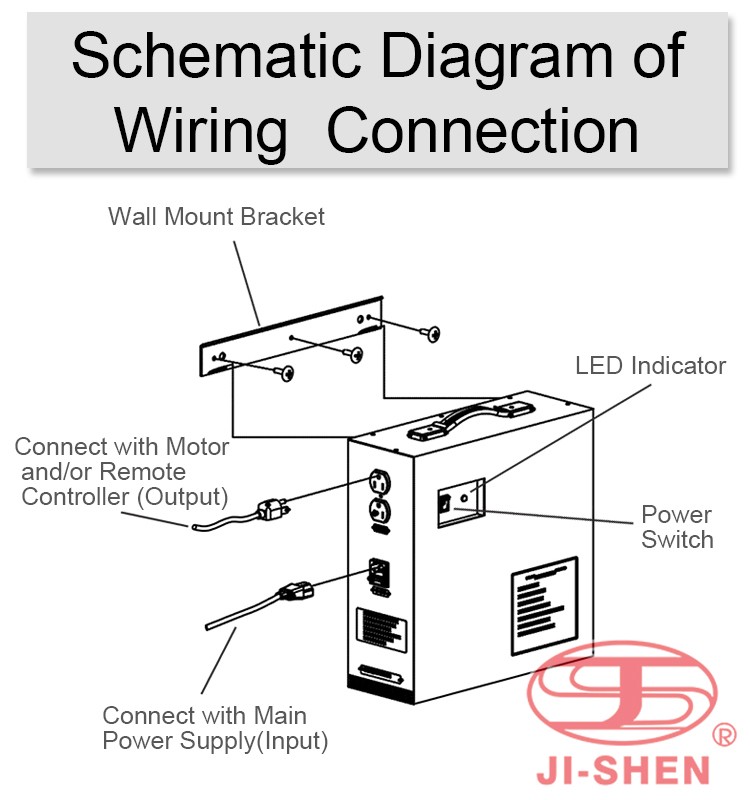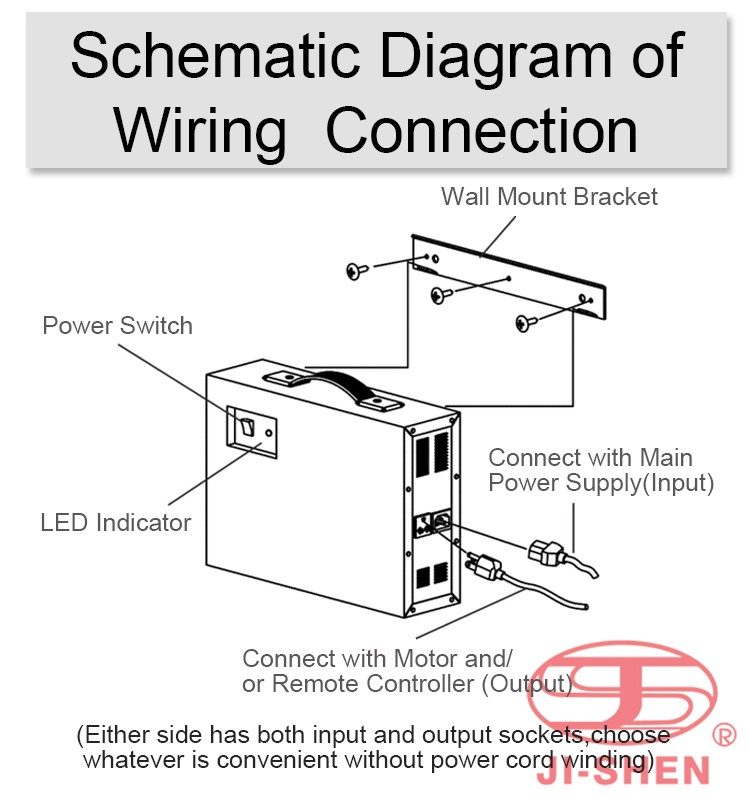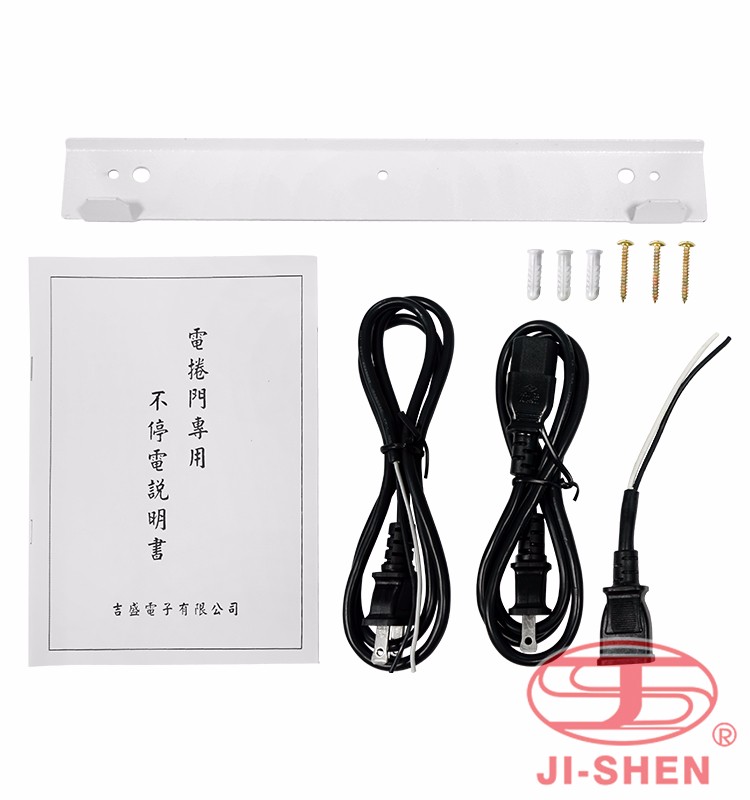 About us
Established in 1994, Kaohsiung-Taiwan, Ji-Shen is a professional manufacturer of remote control for roller shutter. Since then, Ji-Shen is concentrating to develop more related products of roller shutter. Particularly, patent control unit development of roller shutter motor substitute for traditional electromagnetic switch. The patent control unit brings our customer more cost saving without extra attached remote control and simply outer looking of roller motor.
Continually develop more transmitter style to satisfy customer for the choice for a wide range of needs such as water-proof and metal case transmitter, they are all available.
Despite there are many roller motor brands available in the market, the control box of rapid shutter we manufacture have more functions than others and more additional external safety device available for user to install. Moreover, Ji-shen also has manufactured more different products such as safety and stop sensor, electric lock, Photocell sensor, sliding door motor…those are all well known in the market.
In the meantime Ji-Shen firmly explore local market, Yueh-Shin, the other name, was established in 2002 to focus on developing oversea business, aim at oversea individual requirements order: OEM/ODM, aggressively introduce our products made in Taiwan to all the world.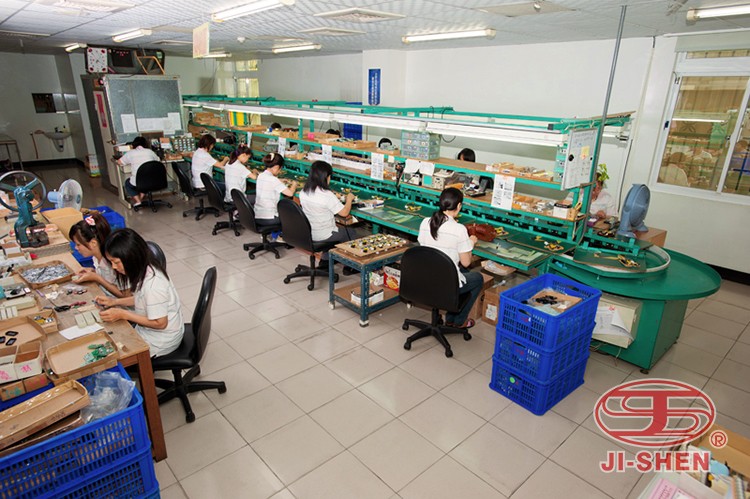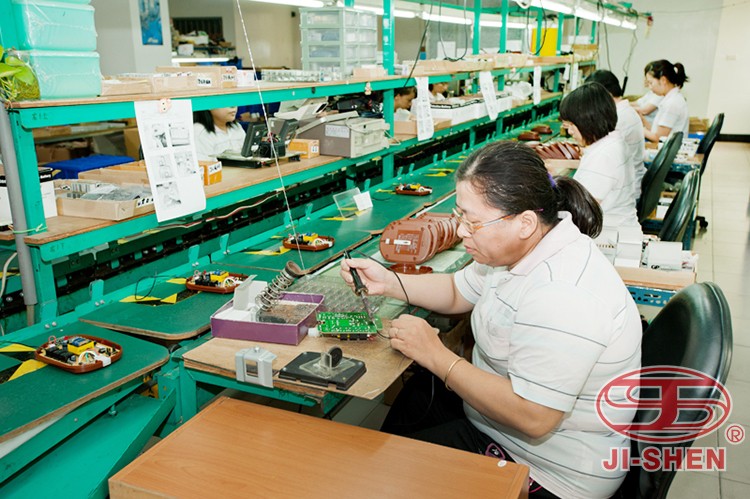 Certificate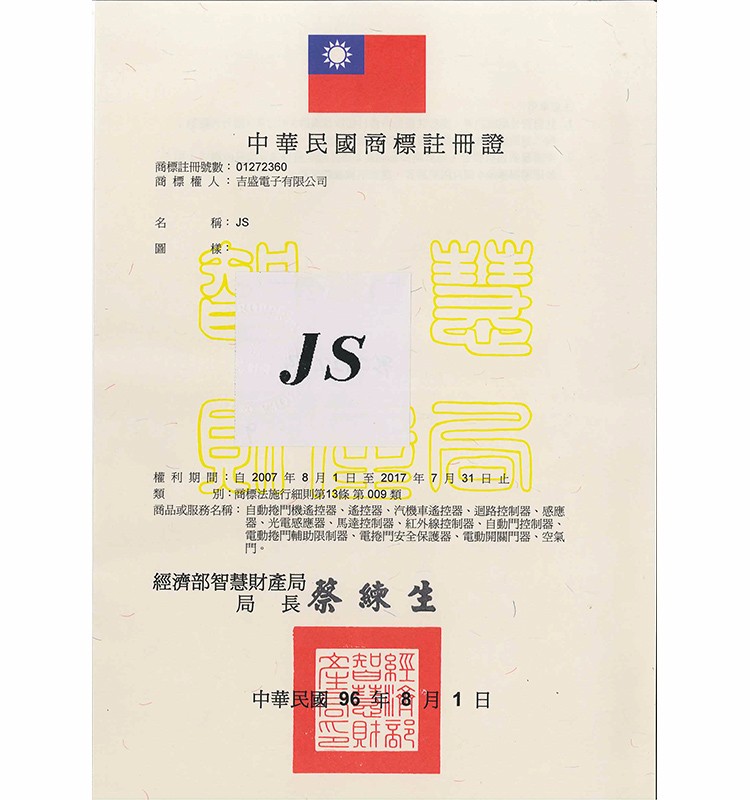 Package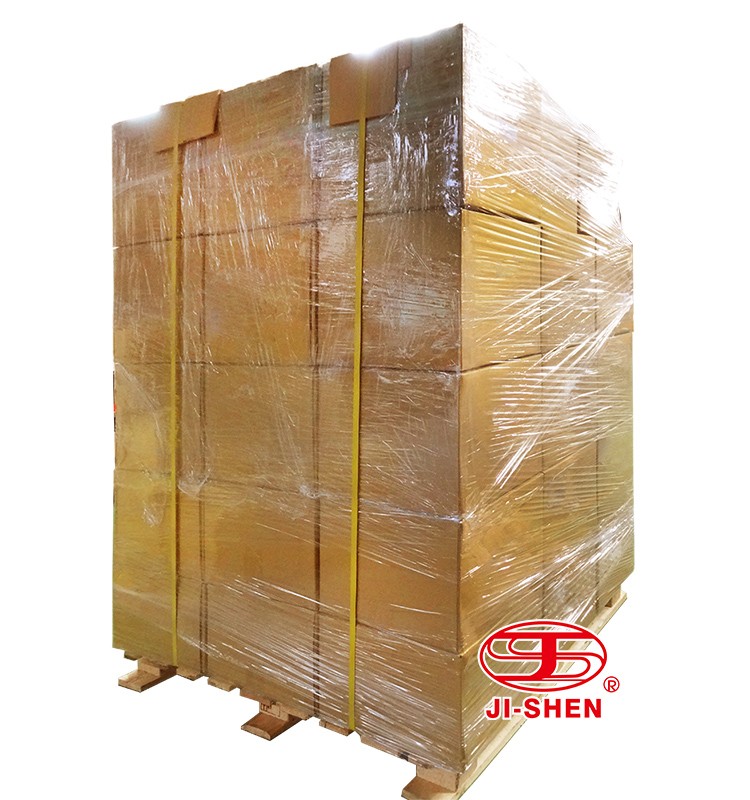 Delivery