It is made form woven fiberglass mesh and is treated with adhesive glue. That is thin, lightweight, extremely strong and very easy to apply. The tape greatly increases joint strength and durability to reduce cracking.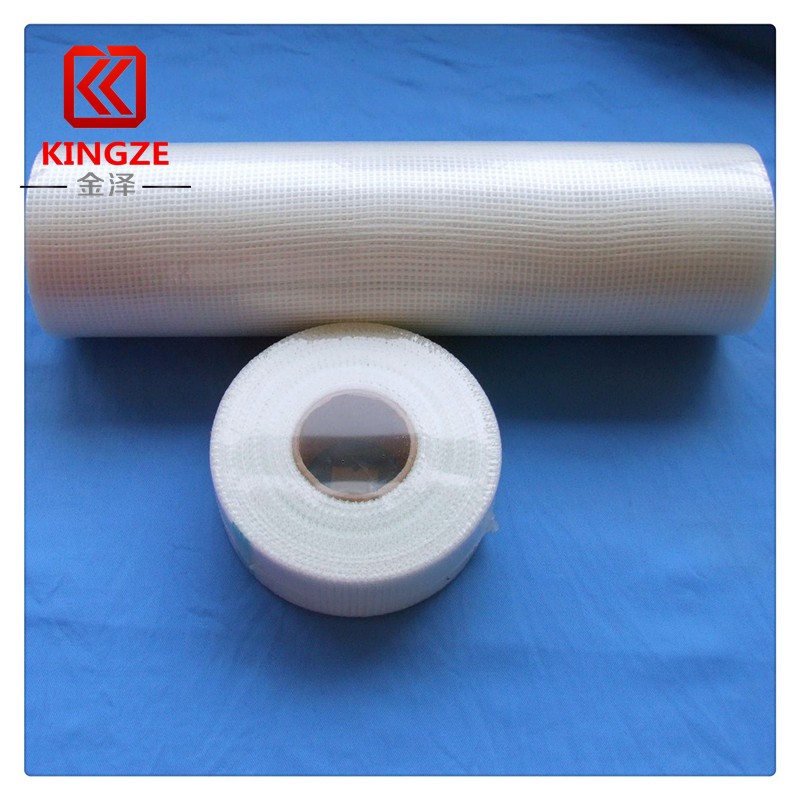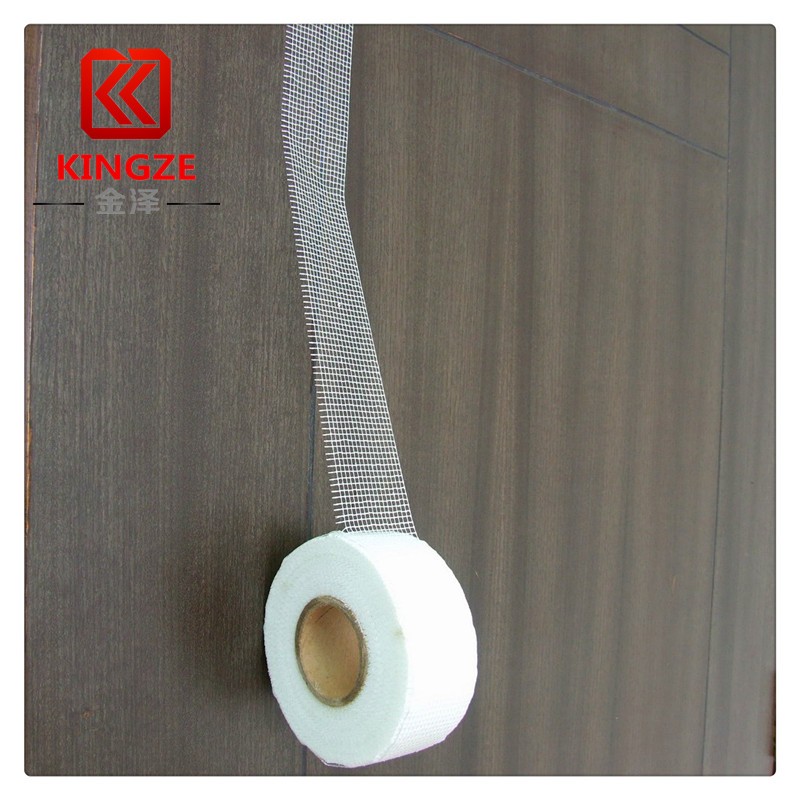 Our drywall joint tape is suitable for use on plasterboard walls, partitions, ceiling and is also suitable for repairs to holes on in plasterboards. The tape is alkaline-resistance, has high tensile strength and deformation resistance and offers all year round stick even in cold conditions.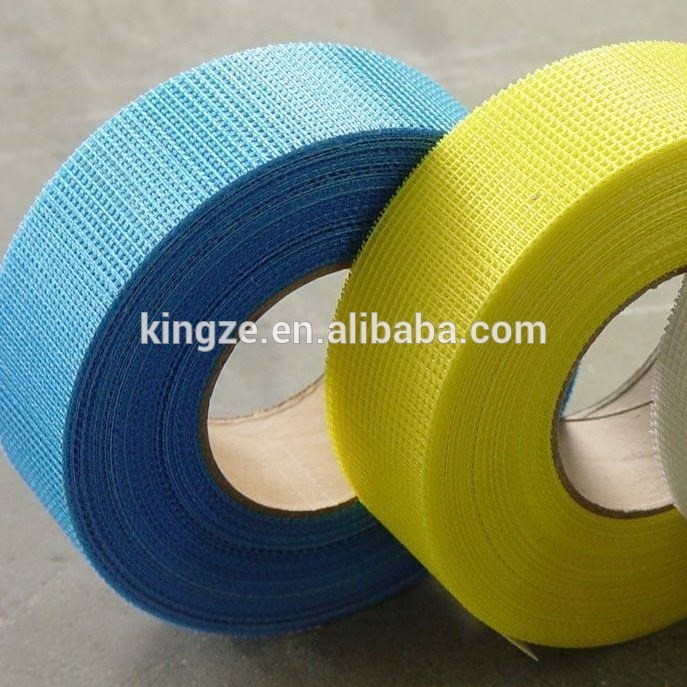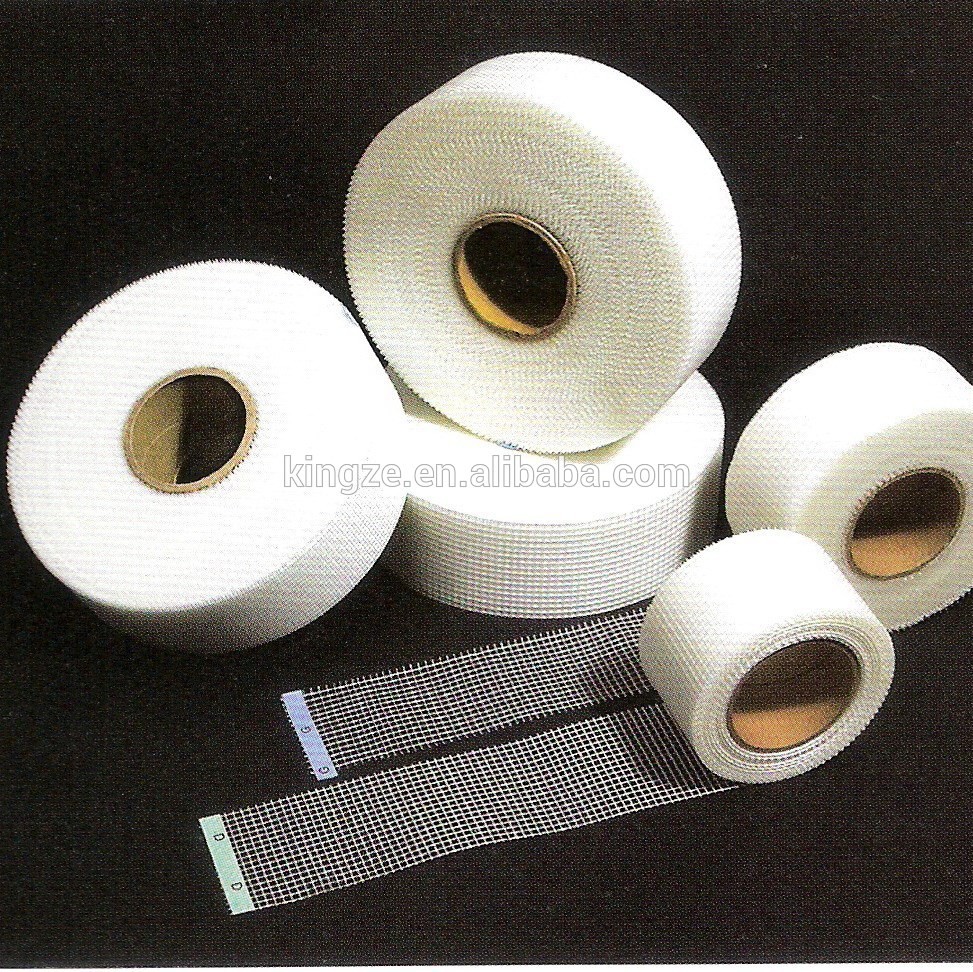 Benefits:
Requires no bedding coat, this reduces drying time
The open fibreglass mesh eliminates blisters and bubbles
Mould-resistant

Applications
specifications
size: 3x3, 4x4, 5x5, 8x8mesh (2.85*2.85mm), 9 x 9mesh (3.20*3.20mm).
Width: 50mm, 100mm, 150mm, 200mm, etc.
Length of roll: 20m, 45m, 90m or as per customer requirement
Colours: white, yellow, blue, green, etc
Main size: 50mm x 90m, 50mm x 45m, 50mm x 20m
Inner packing: shrink packing or plastic bag
Outer packing: 24 rolls, 36 rolls, 54 rolls or 72 rolls per carton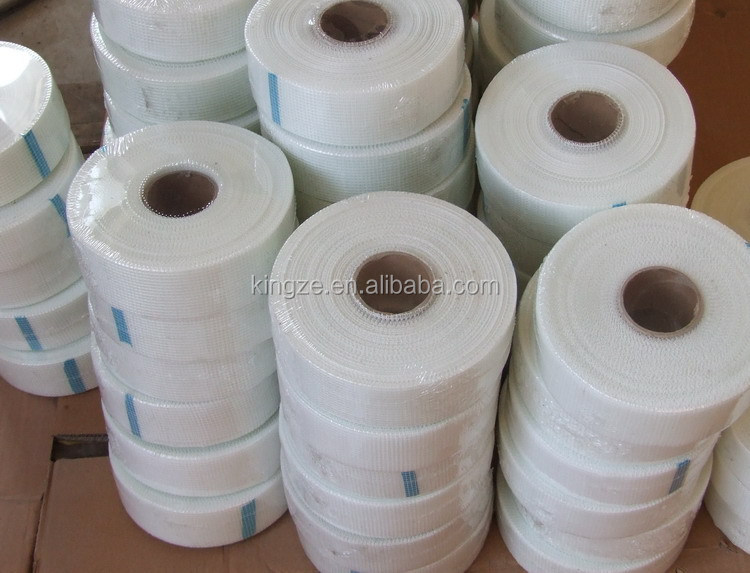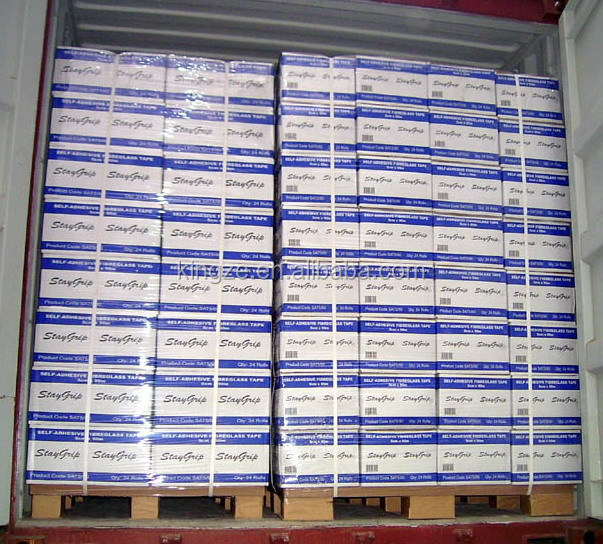 Changzhou kingze composite materials co.,ltd. is a professional team for for adhesive fiberglass mesh tape products. We have over 15 years rich experiences in manufacturing and exporting fiberglass mesh tape products.