Hakko T12 series soldering tips lead free soldering iron tips
T12 apply to FX-951,FX-952,FX-950,FM-203,FM204,FM206,FM202 soldering stations.
T12-BL,T12-B4,T12-B3,T12-B2,T12-B
T12 series BC type
T12-BCF3,T12-BC3,T12-BCF2,T12-BC2,T12-BCF1,T12-BC1
T12 series C type
T12-CF4,T12-C4,T12-C1
T12 series D type
T12-DL52,T12-DL32,T12-DL12,T12-DL08,T12-D52,T12-D4,T12-D24,T12-D16,T12-D12,T12-D08
T12 series I type
T12-ILS,T12-IL,T12-I
T12 series J type
T12-JS02,T12-JL02,T12-J02
T12 series K type
T12-KU,T12-KR,T12-KL,T12-KF,T12-K
T12 series SMD type(quadrilateral)
T12 series SMD type(pipe shape)
T12 series SMD type(Spatula shape)
T12-1406,T12-1405,T12-1404,T12-1403,T12-1402,T12-1401
T12 series special usage type
T12-KRZ,T12-KFZ,T12-D4Z,T12-D24Z,T12-D16Z,T12-D12Z,T12-CF4Z,T12-C4Z,T12-BCF3Z,T12-BC3Z,T12-BCM3,T12-BCM2,T12-BCF2Z,T12-BC2Z,T12-BCF1Z,T12-BC1Z
T12 series high heat capacity type
T12-WD52,T12-WD16,T12-WD12,T12-WD08,T12-WI,T12-WB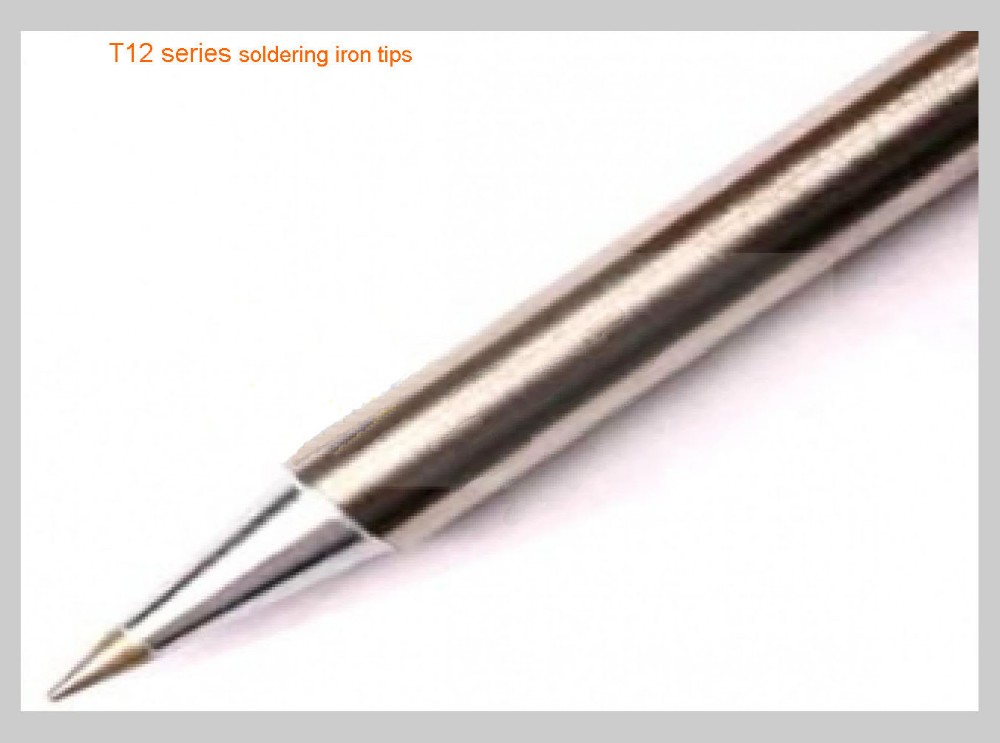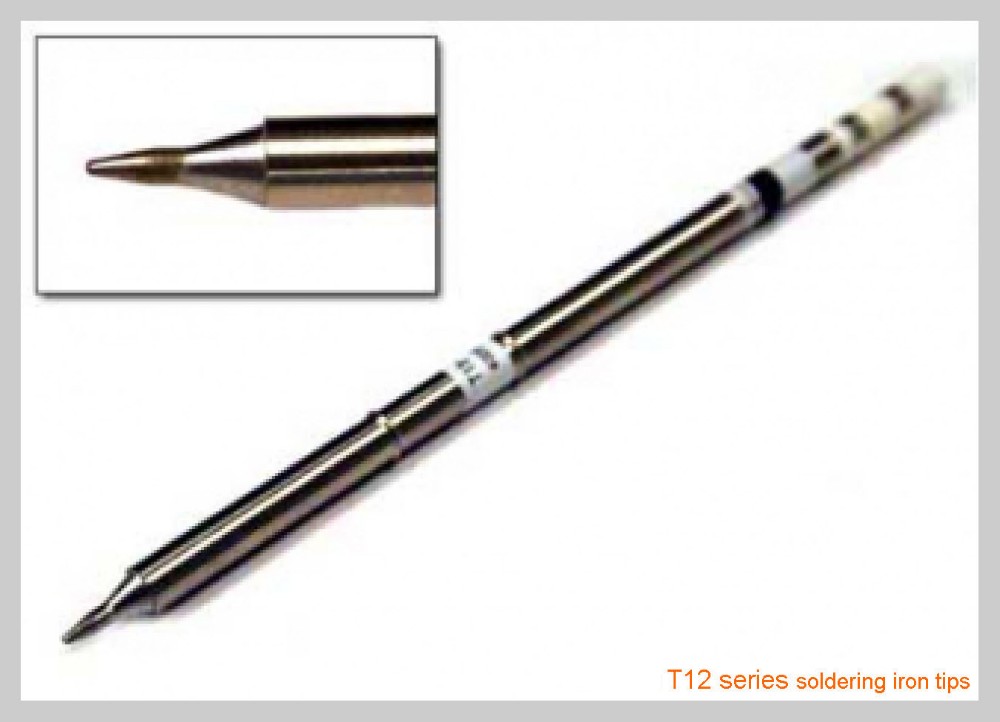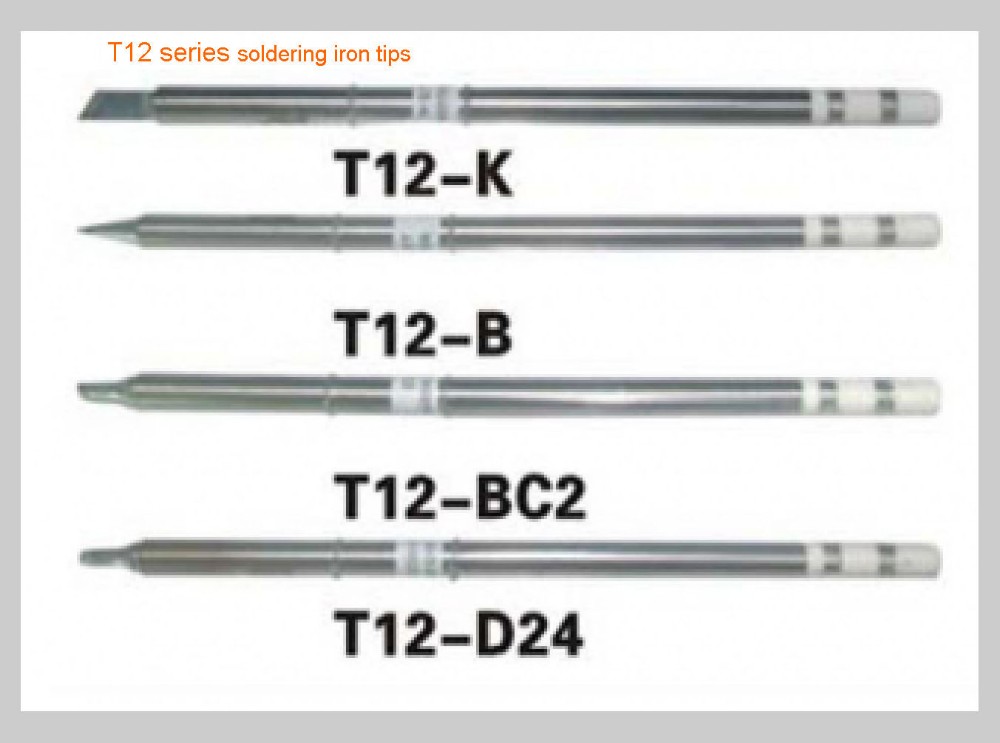 Descriptions:
1.Make use of imported raw material-non-oxide copper, use special molding machine to process, the tip size very precise;
2.Lead-free alloy iron electric plating close-grained, very long life about 3-4 times compared to domestic products;
3.Product surface use special material handling, tip end with coating processing, so as to ensure the tip not turn black under the high temperature;
4.Good performance in tin-on and tin melting, solder joints uniform, and fluent soldering;
5.With high anti-oxidation, good moist performance, quick thermal conductivity, the product quality has reached the world's top.
Features:
1.Applied to soldering station FX-951/FX-952/FX-950/FM203/FM204/FM206/FM202
2.Lead-free, environment-friendly, 100% conformed to ROHS standard, lead<0.1% wt;
3.The technical indicators reach to original standard;
4.Use under 400°C temperature(±20, it can have 50000 solder joints.