Product Description
Popular 2016 Hot Sell Energy Saving High Power 385nm LED UV curing Lamp For UV Ink
Just like UV lamps, LEDs can also be used with UV light for the curing of coating layers.
Konw more about UV LED lamp? Pls contact me!
Advantages:
Lifetime

LEDs last 20,000+ hours vs. 2,000 hours of mercury lamps

Environment

Contain no mercury, obviating need for disposal/recycling

LEDs do not produce ozone gas with use while conventional mercury lamps do

Temperature

Lower temperature, friendly to worker

Energy

Energy saving, use only 30% of the electricity, save 70% energy

Maintenance cost

Almost no maintenance cost, no consumable lamp costs
LED UV Feature:

Environmental,

Energy saving,

Efficiency,

Economic.

Low Temperature.

Small size

PLC/HIM Signal to Computer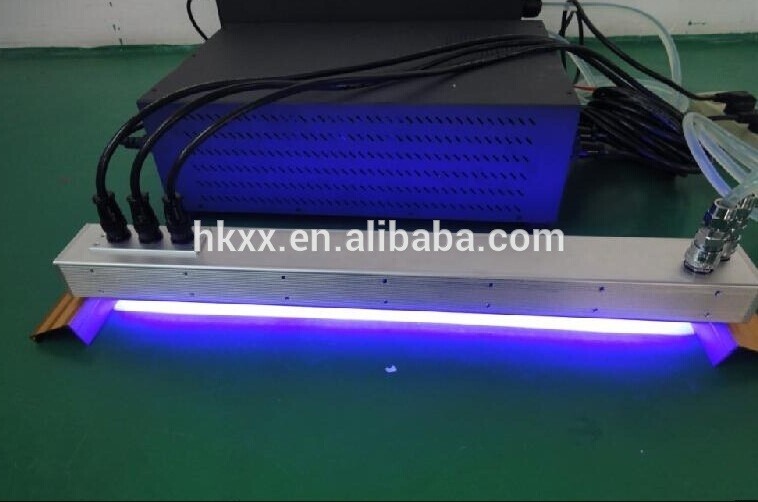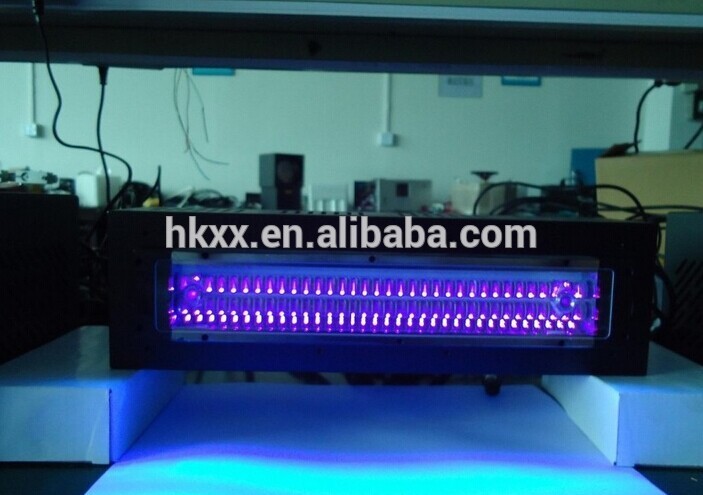 Applications
UV glue, UV ink, UV coating, UV painting, Simi-conductor , cable, Mini Motor, Lens, PCB board, led uv curing system, For Screen Printing Machine
Buying Guides
When you inquiry, please inform us the following details:
1.The light intensity and the Capacity.
2.Outside dimension you need.
3.Special requirements if you have.
If you unclear the parameter, pls feel free to contact me and I would glad to answer your questions.