Reliable Import Export Shipping China Products to Dubai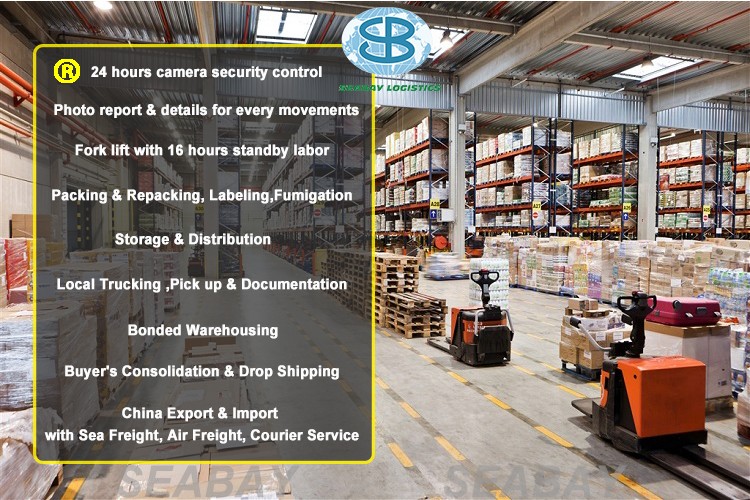 Seabay Buying Agent Service
A. Please advise the quantity, design, preference and other requirements for the targeted product.
B. Order to manufacturers will be placed after getting the confirmation from clients.
C. Seabay has reliable & multiple database of various products.
D. Service Fee is for 1~5% of Cargo Value, Storage offers 7 days for free.
E. Packing & Repacking Service, International Shipping Service Consolidation Service
Consolidation Service and Warehouse Storage Service are available.
Seabay International Freight Forwarding Ltd.
A: Room 1705, Fengxing Plaza Part B, No.242 Tianhe Road, Tianhe District, Guangzhou
Mobile, Wechat & Whatsapp: 0086 159 2011 2830