Hot Selling 10ml Long Lasting Eyelash Glue Type KOREA SKY Eyelash Extension Glue/Eyelash Adhesive
1. Suited to clients whose eyes are particularly sensitive to eyelash extension glue fumes.
2. If you're looking for a good sensitive glue has a quick drying, this is the one for you.
3. This glue is very easy to work with because it has no fume & It has a quick drying time and creates an ultra-long lasting bond.
4. This glue offers strong bonding power and drying power. The setting time is very fast & the bonding time is up to 7-8 weeks with proper application & client care.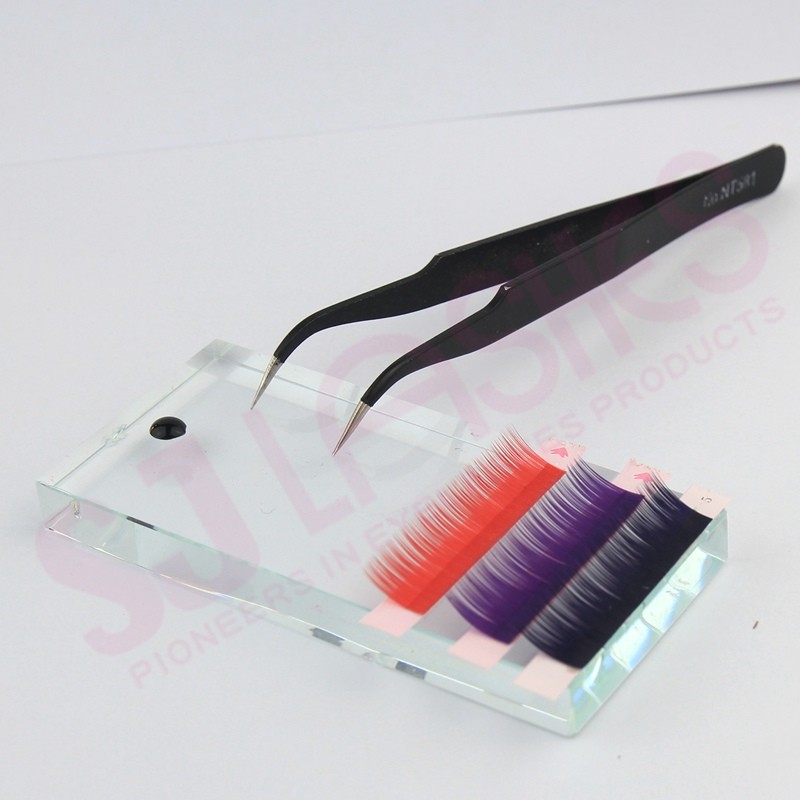 Private label service:
"Winning, profitable products under your own private label"
With well over 10 years in package design experience we can help you get your product noticed. In todays ever changing retail markets shelf presence is critical. We can design a carton or label that is not only dynamic but will communicate your message in a clear and concise manner.
SJ Lashes is associated with a number of excellent container suppliers, label printers, box manufacturers and silk screeners to give your product that right look to make it a great success, please do not hesitate to call us for OEM services, we can provide one-stop-shop for all of your Lashes' needs.
SJ LASHES attend beauty shows worldwide every year, such as Olympia Beauty London, Beautyworld Tokyo, Cosmoprof Bologna Italy and Intercharm Moscow. To meet us in the exhibition, we will attend Bologna Beauty Show hold in Italy and our stand number is 35C/C50 and we will have the most popular lash products in the stand.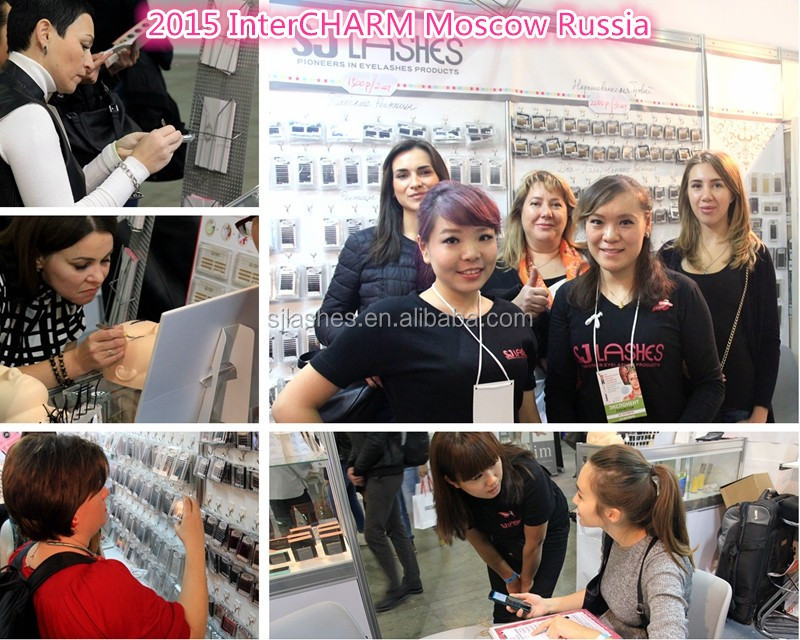 SJ Lashes has been known as the leading false eyelashes & eyelash extensions manufacture since 2003, and we are currently producing over 1200 styles of strip lashes and eyelash extensions in all size.
Our strip false eyelashes are made of human hair, horse fur, mink fur, fox fur, mink&fox blended, or qualified synthetic fiber. The lashes are either hand-tied or hand-arranged on the lash band, and trimmed by hand giving to wearers an absolute natural look. Our real animal fur lashes are totally cruelty free, obtained by gently brushing live animals, without harming them. This gentle, meticulous procedure ensures that no animals are harmed during the entire harvesting process, while preserving the quality of the harvested fur.
We have designed and manufactured over 50 styles of eyelash extensions and flare clusters in various curl and thickness, they are made of human hair, mink fur or PBT synthetic fiber imported from Korea, with nice texture and flexibility. As you requested, we could manufacture according to your needs.