Description for mineral insulated thermocouple
A thermocouple is a temperature-measuring device consisting of two dissimilar conductors that contact each other at one or more spots. It produces a voltage when the temperature of one of the spots differs from the reference temperature at other parts of the circuit. Thermocouples are a widely used type of temperature sensorfor measurement and control,and can also convert a temperature gradient into electricity. Commercial thermocouples are inexpensive,interchangeable, are supplied with standard connectors, and can measure a wide range of temperatures. In contrast to most other methods of temperature measurement, thermocouples are self powered and require no external form of excitation.
Application
Thermocouples are widely used in science and industry; applications include temperature measurement for kilns, gas turbine exhaust, diesel engines, and other industrial processes. Thermocouples are also used in homes, offices and businesses as the temperature sensors in thermostats, and also as flame sensors in safety devices for gas-powered major appliances.
Product Show for mineral insulated thermocouple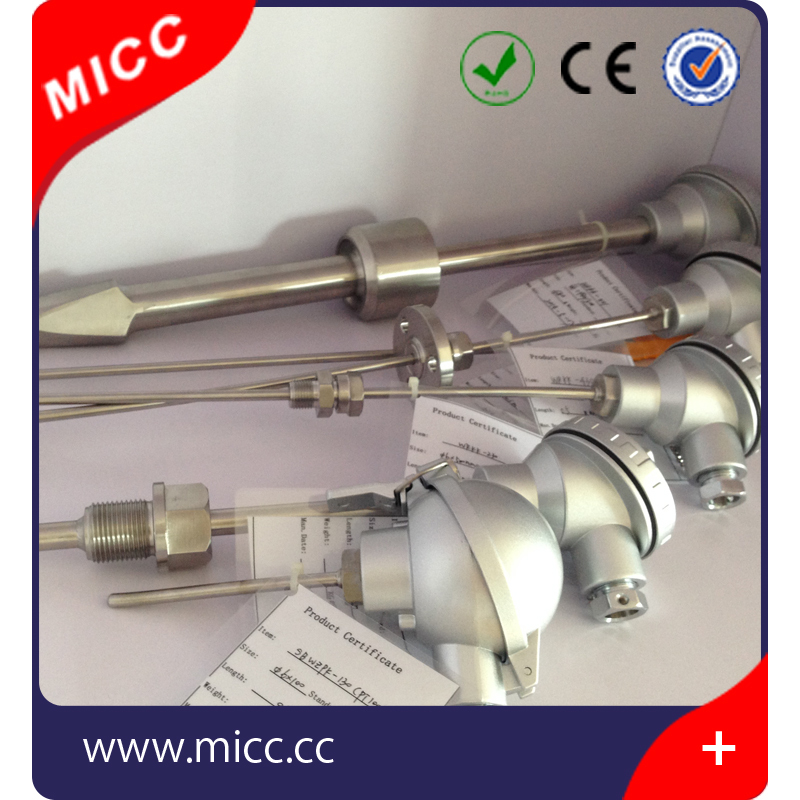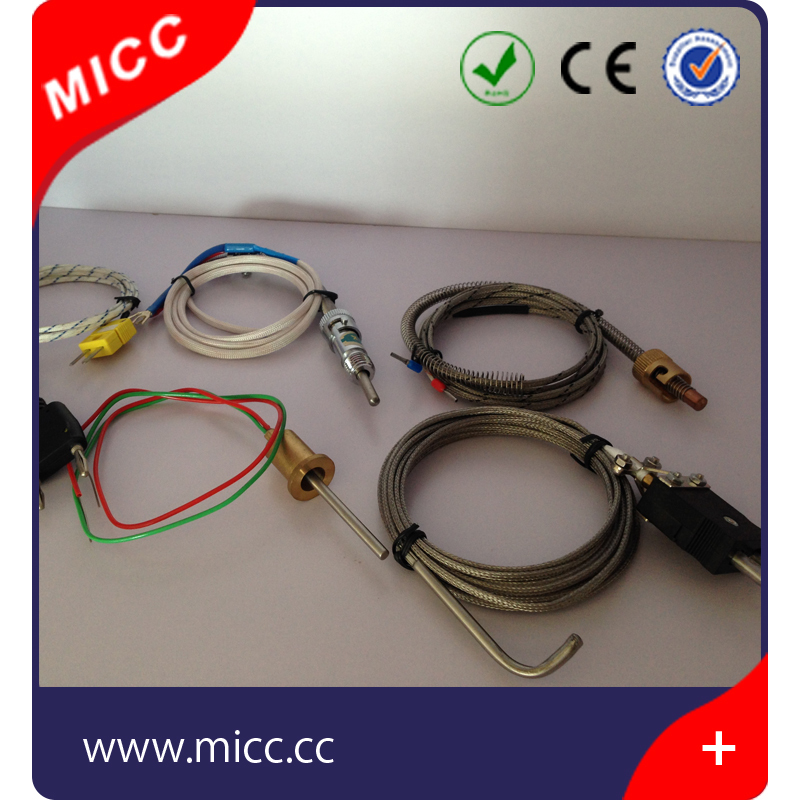 Allowable error table for mineral insulated thermocouple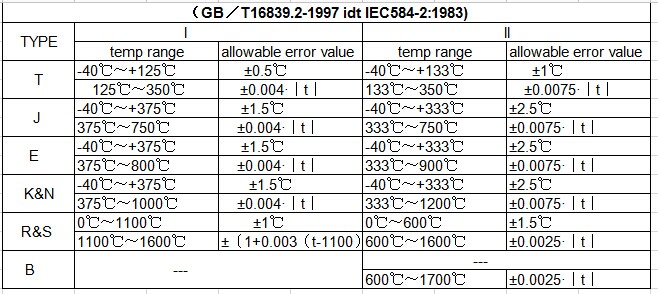 Advantage
1. It can meet your promotional business very well.
2. We can produce any your design as long as you provide us the drawing.
3.We treat clients as friend.
4.We have strict quality control system .Good reputation in the foreigner marke
5.We have big discount from forwarder (Long Contract).
Check below for more information on placing
1. Inquiry-Professional and accurate quotation.
2. Confirm the price, trade term, lead time, artwork, payment term etc.
3. MICC sales send the Proforma Invoice with MICC seal.
4. Customer arranges the payment for deposit and sends us bank slip.
5.Initial Production step-Inform the clients that we have got the payment. And will make the samples according to your request, send you photos or Samples to get your approval. After approval, we inform that we will arrange the production & inform the estimated time.
6. Middle Production-send photos to show the production line which you can see your products in . Confirm the estimated delivery time again.
7. End Production-Mass production products photos.
8. Clients make payment for balance and MICC ships the goods. Inform the tracking number and check the status for clients.
9. The order is finished perfectly when you receive the goods and get satisfied with them .
10. Feedback to MICC about Quality , Service, Market Feedback & Suggestion. And we will do better.
Shipment for mineral insulated thermocouple