(10-250)*1000*2000mm (10-250)*6000*2000mm
(10-250)*1040*3100mm (10-250)*3100*1500mm
(10-250)*1220*2440mm (10-250)*4600*2000mm
(10-250)*4800*1300mm (10-250)*4000*1200mm
(10-250)*5100*1500mm (10-250)*1550*7150mm
Extrusion:
(2-30mm)*2500*1000mm (2-30mm)*1220x2440mm
(2-30mm)*2000*2000mm (2-30mm)*1000*2000mm
And all the sizes could be cut by CNC as your request.
Our HDPE panel Characters: hdpe sheet black
1.very flat on the surface hdpe sheet black
2.The thickness tolerance is +2 -0,some made according to your requirements. hdpe sheet black
3.The color is pure and any color can be made by us.hdpe sheet black
4.We can give you an accurate size of UHMW-PE Sheet with advanced machine.
5.Different shaped UHMW-PE Sheets also can be made by us like bending sheet.
6.According to different requirements with different application, special specifications can be customized, like anti-UV, fire-resistant,anti-static and with other characters.
HDPE panel Advantages & Key Features:
--Highest abrasion resistance of any polymer, 6 times more wear resistant than steel
--Self-lubricating, Very low coefficient of friction
--Excellent chemical & corrosion resistant
--Temperature range: -2600C ~ +800C; Very high resistance to cold,
doesn't become fragile even under -1800C
--High tensile Strength
--Non-Toxic and smell
--UV resistance
--Flame Retardant; Relatively low in water absorption
--Excellent electrical properties
--Good performance in resisting environment stress crack, 200 times of ordinary PE
--No adhesion
--Light weight and easier to handle and fix
--Cost efficient; Resulting in low energy consumption
--Does not rot, split or crack; 100% recyclable
--Great liner material for industrial material handling applications
--Easy Reprocessed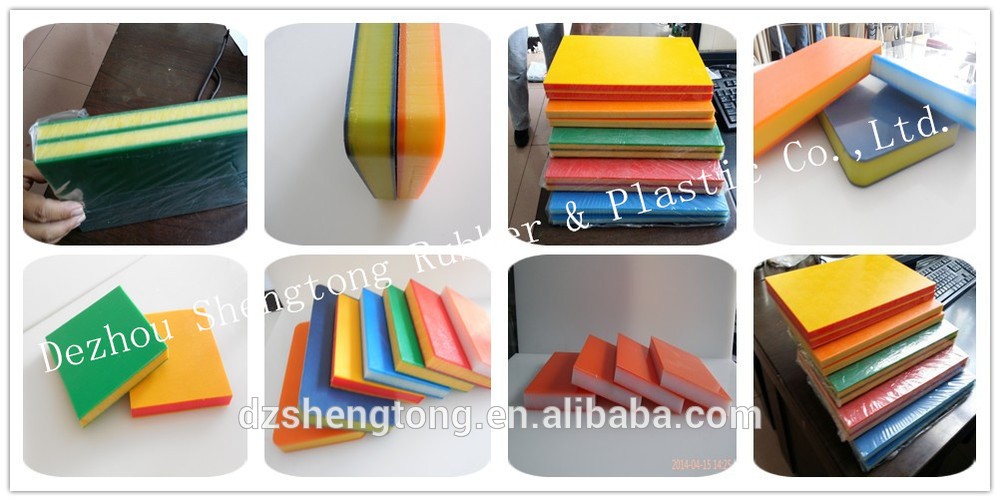 Various categories of HDPE sheet
1)Color/Layer
Single color sheet,Double color sheet ,Triple color sheet

2)Surface type
Clear ,Matte,Texture,Embossed etc

3)Special property
Anti-UV,Flame retardant,Anti-Rediation etc
1,Used as lining board for bunker,chute,mixer,warehouse etc selflubrication and wear resisting needed areas
2,Made into block,dock fender board etc special purpose and special shaped products.
3,Made into all kinds of mechanical parts according to drawings under the help of lathe,mill machine and mould.
4,Due to the excellent property of high intensity and impact resisting,UHMWPE boards have been used in military include pallet for bulletproof jacket and bulletproof shield ,Protection level III and IV .
5,Other fields include Ice rink,water tank etc.
Dezhou Shengtong Rubber & Plastic Co.,Ltd. is the one of PE manufacturers in China .With the best price quality ,our products have been exported to many countries all over the world .
Our boards cover: UHMWPE,HDPE,LDPE,PP,PVC,Rare earth oil nylon,double color sheet,triple color sheet ,leather texture sheet , embossed texture sheet .
Products cover: Crane outrigger pad ,synthetic ice sheet ,Marine bumper panel,Ice rink barriers,Construction truck ,machinery and special shape parts.Welcome to our company !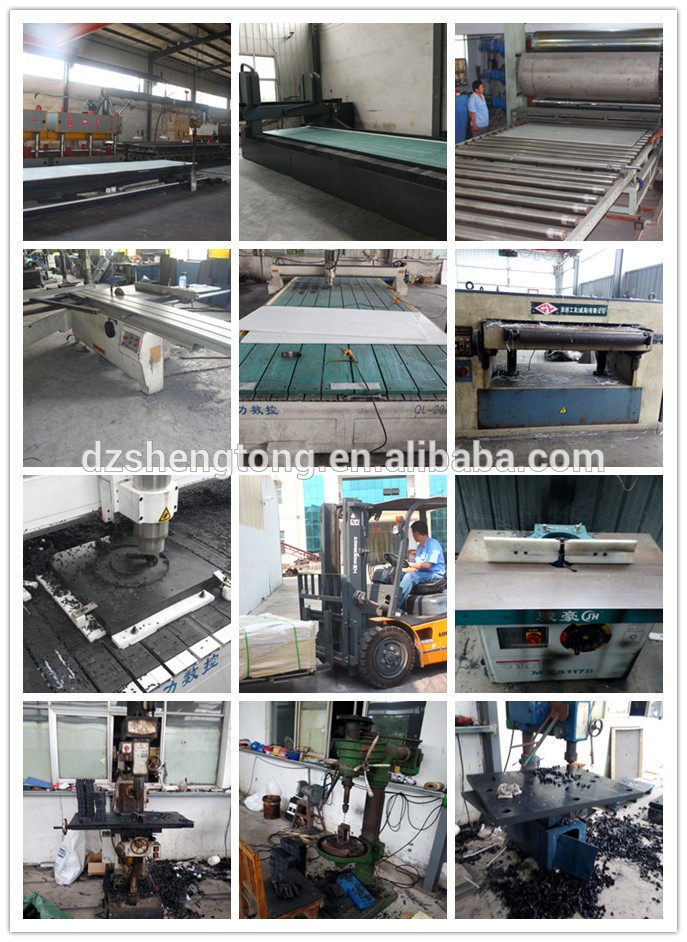 SHENGTONG COMPANY DETAILED ADDRESS .WELCOME TO HAVE A VISIT.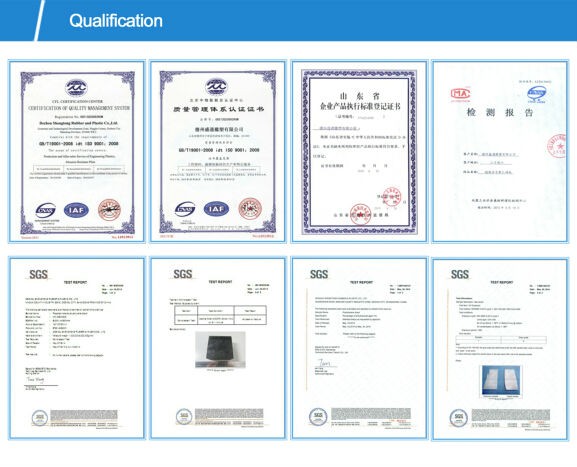 More information , pls contact with me .