API 5DP oilfield use G105 oil well drill pipe price
Oil Drill Pipe
Features
1. High precision in size and shape
2. Good low temperature toughness
3. Excellent comprehensive mechanical properties
4. High connection strength and sealability
5. Large inside diameter of tool joint
6. High torque resistance
7. High fatigue strength and long fatigue life
Advantage
1. Easy operation
2. Superior quality
3. Reasonable price
Picture for Oil Drill Rod
Technical Parameter
Size(inch)
Weight Designation
Calculated Plain-End weight
Outside Diameter
Wall Thickness
Lb/ft
Kg/m
inch
mm
inch
mm
2/3/2008
6.65
6.26
9.32
2.375
60.3 mm
0.28
7.11 mm
2/7/2008
10.4
9.72
14.48
2.875
73.0 mm
0.362
9.19 mm
3/1/2002
9.5
8.81
13.12
3.5
88.9 mm
0.254
6.45 mm
3/1/2002
13.3
12.31
18.34
3.5
88.9 mm
0.368
9.35 mm
3/1/2002
15.5
14.63
21.79
3.5
88.9 mm
0.449
11.40 mm
4
14
12.93
19.26
4
101.6 mm
0.33
8.38 mm
4/1/2002
13.75
12.24
18.23
4.5
114.3 mm
0.271
6.88 mm
4/1/2002
16.6
14.98
22.31
4.5
114.3 mm
0.337
8.56 mm
4/1/2002
20
18.69
27.84
4.5
114.3 mm
0.43
10.92 mm
5
16.25
14.87
22.15
5
127.0 mm
0.296
7.52 mm
5
19.5
17.93
26.71
5
127.0 mm
0.362
9.19 mm
5
25.6
24.03
35.79
5
127.0 mm
0.5
12.70 mm
Group
Grade
Yield Strength
Tensile Strength
Minimum
Maximum
Minimum
Psi
Mpa
Psi
Mpa
Psi
Mpa
1
E-75
75000
517
105000
724
100000
689
2
X-95
95000
655
125000
862
105000
724
G-105
105000
724
135000
931
115000
793
S-135
135000
931
165000
1138
145000
1000
Latest Exhibition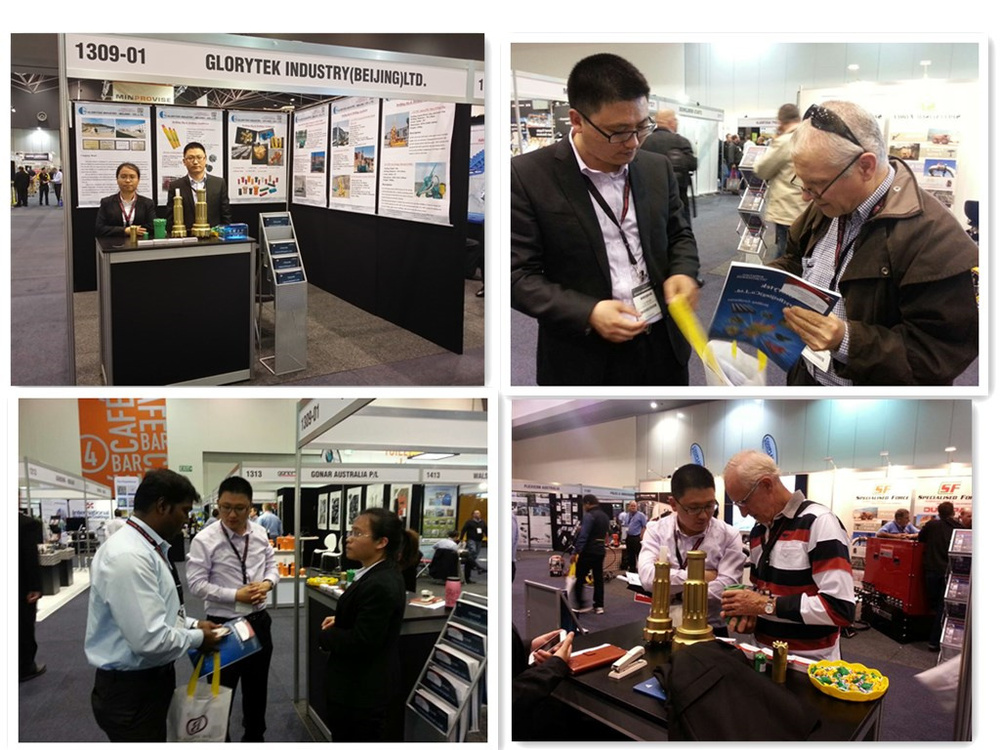 Our Company & Service
Glorytek Industry (Beijing)Co.,Ltd., located inBeijing,China, is an integrated corporation specialized in manufacturing and exporting top quality drilling equipment and drilling parts for decades. We are supported and assisted by a highly experienced team of designers and engineers that enable us to complete all the assigned projects successfully as per the specified requirement from our clients.
Our best service always treat your questions and inquiries proffessionally and seriously! We always make sure delivery on time!
If you are interested in our products, please feel free to contact us! Thank you very much!