20mm-2000mm u-pvc pipe for water supply, irrigation
What is UPVC?
UPVC or Unplasticized PVC,PVCU is composed of certain additives (such as stabilizers, lubricants, fillers ) and amorphous thermoplastic resin which vinyl choride monmer is polymerzated to made .
Why Choose UPVC Pipe for Water Supply?
UPVC pipe is non-toxic,no pollution and corrossion-resistant.application pplication temperature is not more than 40 degrees (cold water pipe).diameter of pipe is 40-100mm .the common application engineering of UPVC pipe iswaterworks ,electrical ,construction ,ground water ,telephone,well drlling,salt water ,gas supply ,chenmical factory,paper mill,acidifying&fermenting plant,electroplating groend,,agricultual plant,,mining plant,free way,,golf course engineering,fishery use for plastic raft.


u-pvc pipe for water supply
1. Material: Unplasticized Poly (Vinyl Chloride)
2. Pressure Rating: 0.63Mpa, 0.8Mpa, 1.0Mpa, 1.25Mpa, 1.6Mpa
3. Size: Full 20mm through 630mm availability
4. Colors:Gray,white or other colors availability upon request
5. Form Supplied: Plain end pipe,bell end pipe or gasketed pipe with 4m, 5.6m,5.8m or other length availability upon request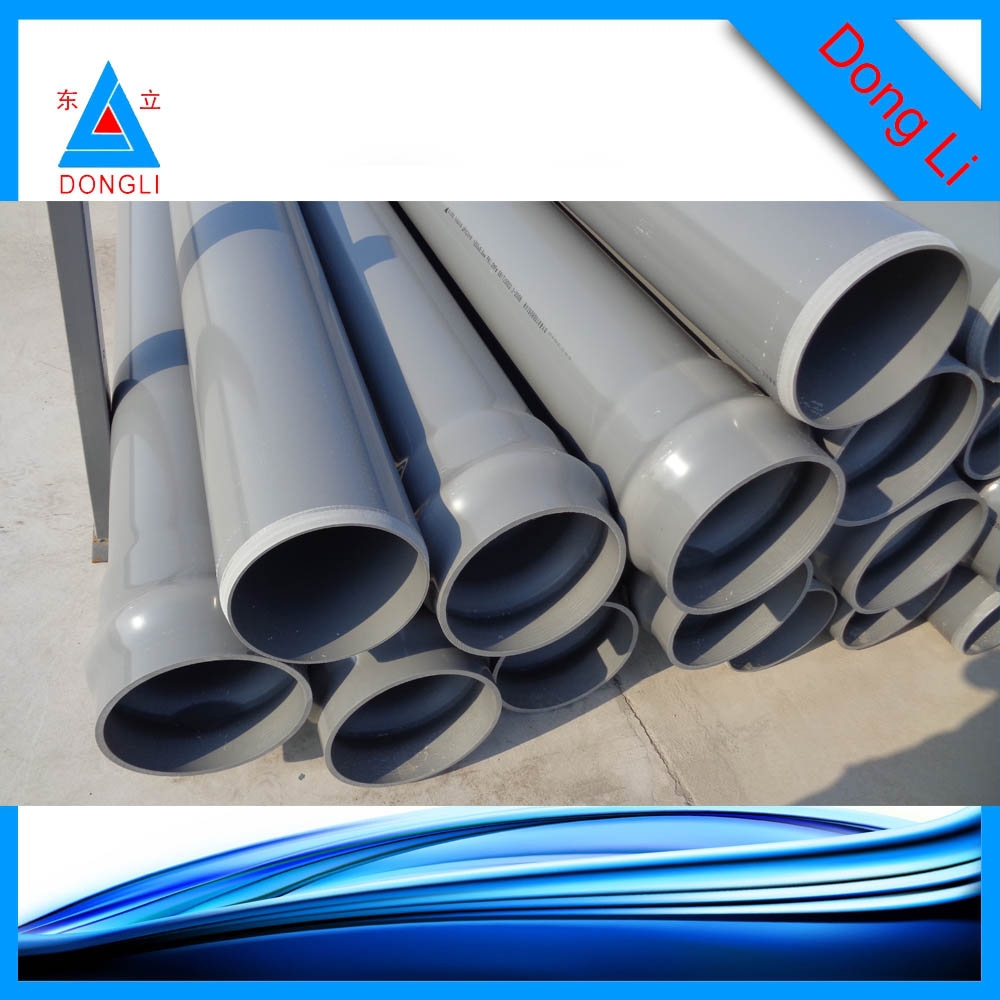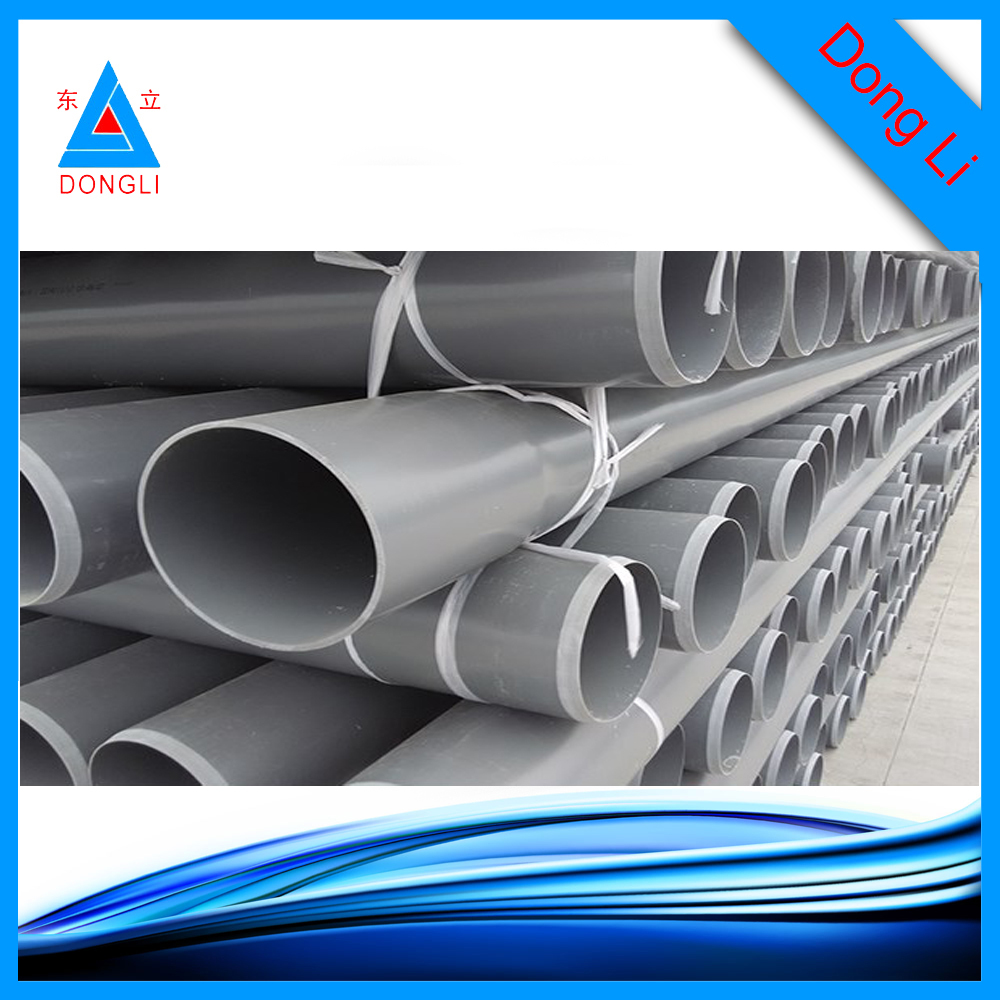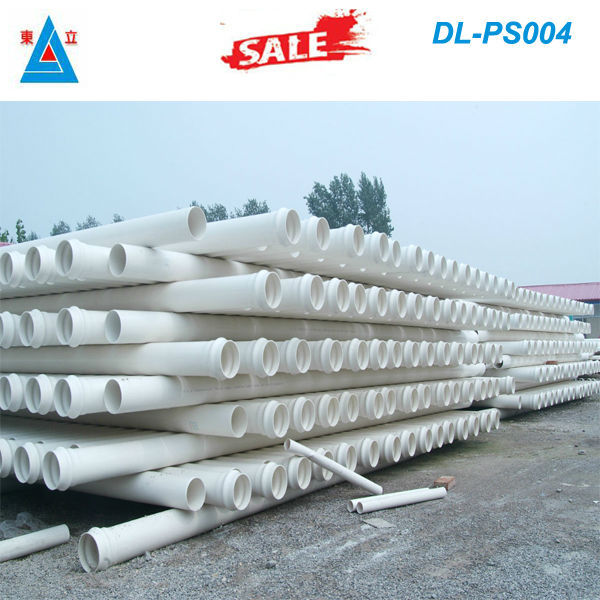 U-PVC pipe for water supply Main Applications:
1.Municipal water supply
2.Commercial & Residential water supply
3.Garden,farm,agriculture irrigation
4.Industrial liquids transportation
5.Sewage treatment
U-PVC pipe for water supply and irrigation Advantages
1.High Flow Capacity: The smooth interior walls and low friction of PVC water pipe result in low resistance and high volume.
2.Corrosion Resistant: PVC water pipe is non-conductors of electricity and immune to electrochemical reaction caused by acids, bases, and salts that cause corrosion in metals.
3.Low installation costs: PVC water pipe is lightweight and is installed with solvent cement, thread, flange, and gasketed joint. Ease of installation reduces the installation costs.
4.Longevity: PVC water pipe can work for more than 50 years under proper use.
5.Environment-friendly: PVC water pipe can be recycled.