1.Product brief introduction:
This product is refined by high grade fatty acid lithium soap thickening special white oil.
2. Performance & Feature:
1) Excellent low-temperature resistance and ease of start, can meet the equipment's requirement of high speed running.
2) Suitable adhesion and good metal adsorption ability, good protective properties.
3) Excellent lubricating properties, the thickness of lubricant film formed in using process is big, can effectively reduce fatigue wear of the parts.
4) The appearance is pure white and exquisite, high cleanliness, can reduce environmental pollution.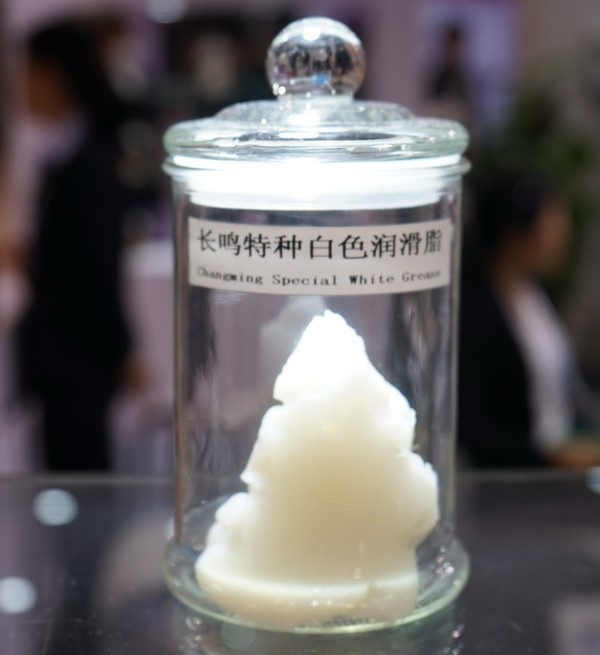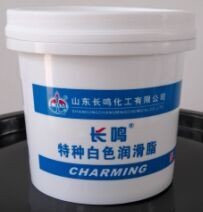 3. Applications:
Applicable to the lubrication and protection of various high-speed rolling bearings, precision machine tool bearings, textile machinery and instruments; especially suitable for white goods, office equipment and precision instruments.
Operating temperature: -20 ~ 120 ℃.
4. Packaging: 800g, 5kg, 9kg, 12kg, 15kg, 175kg per barrel.
5. Typical Values:
Item

Typical Values

2#

3#

Appearance

White and exquisite ointment

Worked cone penetration, 0.1mm

279

248

Dropping Point,ºC

178

182

Corrosion(T3 Cu, 100°C, 3h)

Qualified

Qualified