Bullet Ice Maker
Description of Cylindrical Bullet Ice Maker
1)Luxurious appearance and compact design.
2)Fully automatic control, convenient for use.
3)Side air inlet and side air outlet; mixing type ice making; highly transparent ice.
4)Detection and protection in case of overload, water shortage and full ice level.
5)Highly efficient freon-free compressor, economical and energy-saving.
6)Widely applied to pubs, ice bars, hamburger shops, cold drinks shops, fast food restaurants, bake-ries and cafes.
Technical parameters of Cylindrical Bullet Ice Maker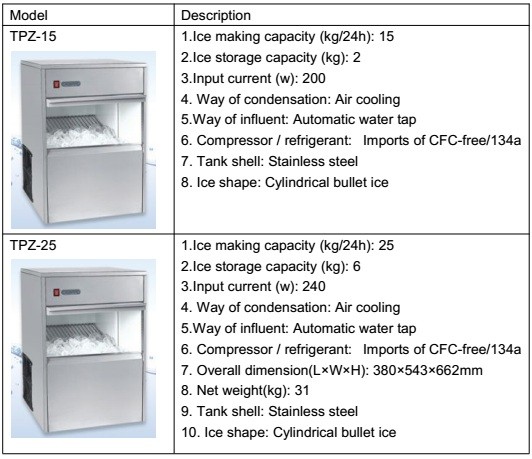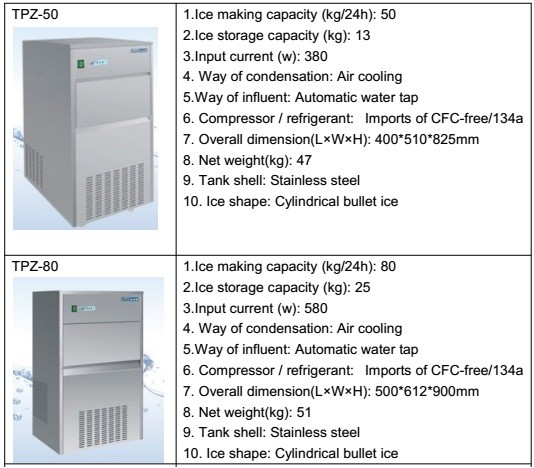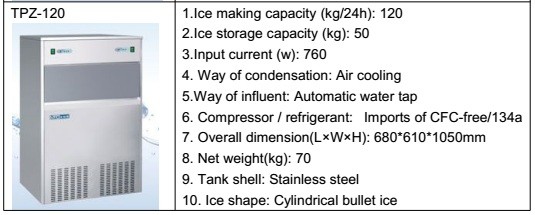 Welecome for business.Cylindrical bullet ice maker with capacity 25Kg, 50Kg, 80Kg, 120Kg, etc.
Ice shape of Cylindrical Bullet Ice Maker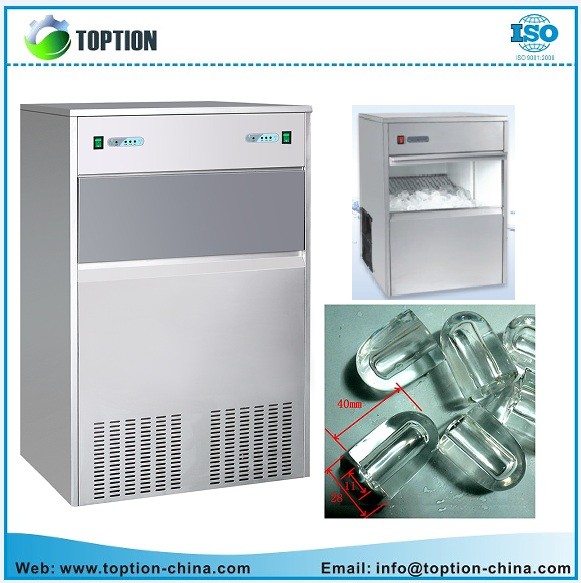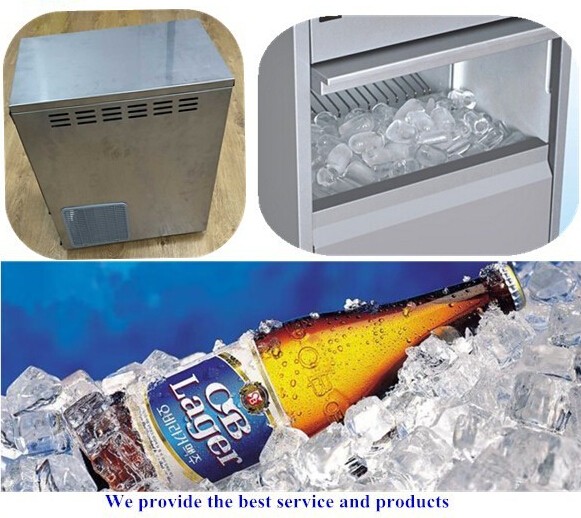 accessories of Cylindrical Bullet Ice Maker