Laboratory filter paper:Qualitative filter paper and Quantitative/Ashless filter paper.
Features: 
1) Mainly used for qualitative and quantitative chemical analysis and relevant filter separation, as well as 

manufacturing
 test paper of relevant purity 
2) Basis weight: 80gsm 
3) Size: 
a) Round (diameter): 45mm,55mm 70mm, 90mm, 110mm, 125mm, 150mm, 180m,185mm,240mm 
b) Square (L x W): 600 x 600mm, 58

0 x 580mm,

460 x 570mm, 

400 x 400mm 

 
 
Inner packing:
1) Round: 100 Circles/box 
2) Square: 100 sheets/box 
Outer packing:

 
1) Round: 50 boxes/carton 
2) Square: 10 boxes/carton

 



Transportation:

As a technology oriented company,Hangzhou Ocome Technology Co.,LTD.engages in filtration&separation field, we supply compete range products including:Laboratory filter paper,Glass Microfiber filter media,automotive filter paper,tea bag filter paper ,water filtration and etc,Our main product applications are in Laboratory application,Process Filtration, medicine & hygiene,automotive,air filtration,water treatment, Environmental Control and etc.
Basing on rich experience in filter field and minded engineer team.We could offer a versatile and flexible filter development and production capability. This unique capability was developed to fulfill the needs of relatively large volume and highly varied product requirements of the customer. The flexible approach makes us possible to supply anything and everything for filter Industry. We are constantly working on improvements and welcome suggestions from our customers because our customers are 'The priority'. We shall share our experiences to assist you to overcome problems in filter manufacturing and using as well as suggest best solutions for your filtration needs.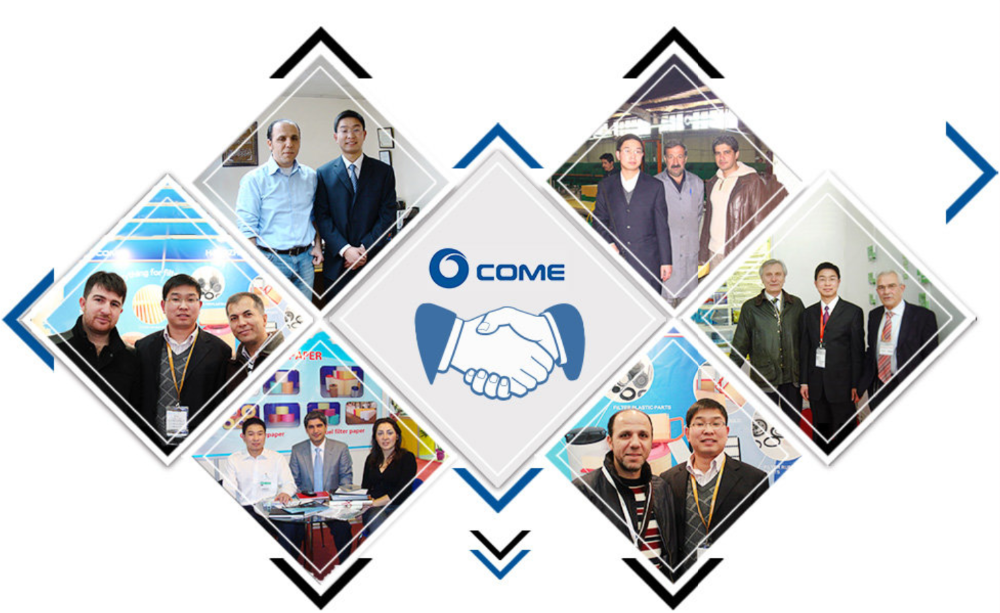 Welcome to contact us:
Tel:+86-571-85781376
Fax:+86-571-85783211
Cellphone:+86 13868190066
Skype:clarkchenok