Islamic Men Wear Stock gown mens long gown overstock

Material or Fabrics Based on Fty's Statement:
80% polyester 20% cotton, 180GSM.
Specifications:
Two Styles: Iraqi style & Classic style. Many sizes.

Colors:
Six colors: coffee, smoky gray, deep blue, beige, tan, deep gray.

Quality Approval:

Null.

Actual Quality Status & Stock Reason:

Good Quality. The original buyer failed to make the payment.

Packing Details:

Iraqi Style: 1 pc per polybag, 48 pcs mixed colors (color ratio unknown) and assorted sizes in one master carton, carton meas. 69*38*49CM, exact carton quantity will be advised before shipment. Classic Style: 1 pc per polybag, 36pcs mixed colors (color ratio unknown) and assorted sizes in one master carton, carton meas. 69*38*36CM, exact carton quantity will be advised before shipment. *Total stock lot volumn with 1*40GP container.

Unit Package Weight:

T.B.A.

Main Label/Care Label/Hangtag Replacement:

Main label, Size Label, Hangtag & Paper Band. Replacement not recommended.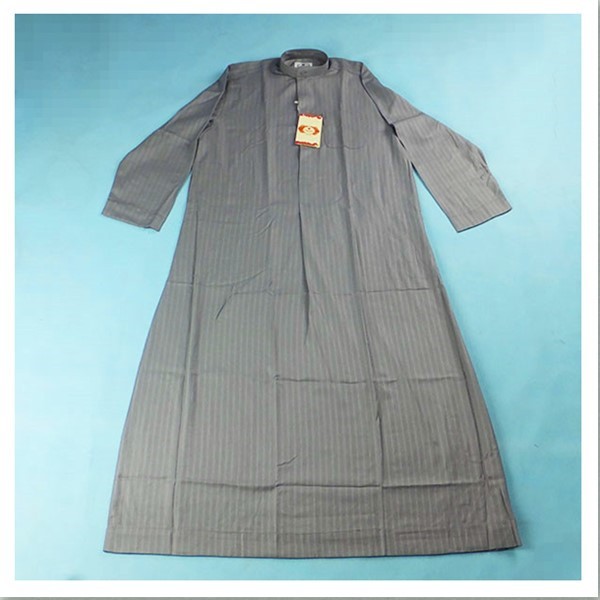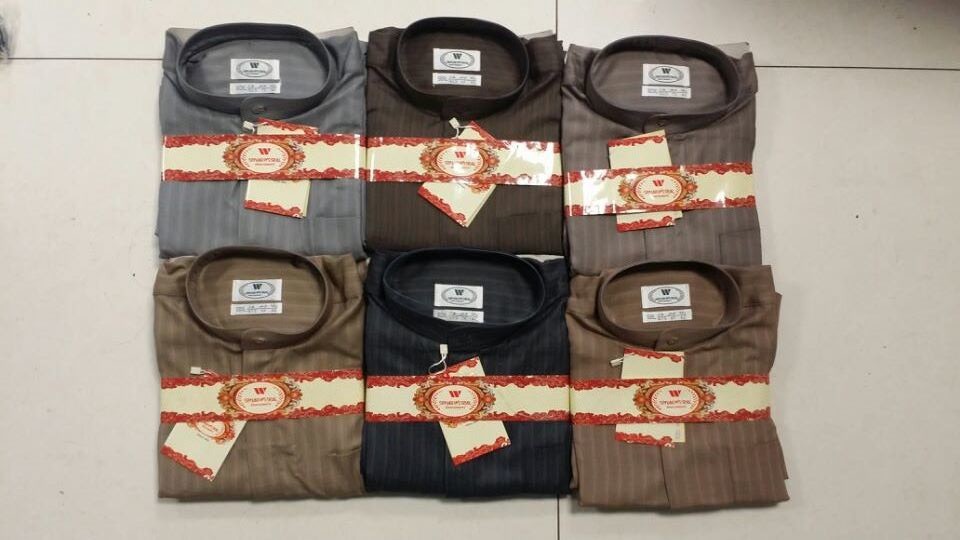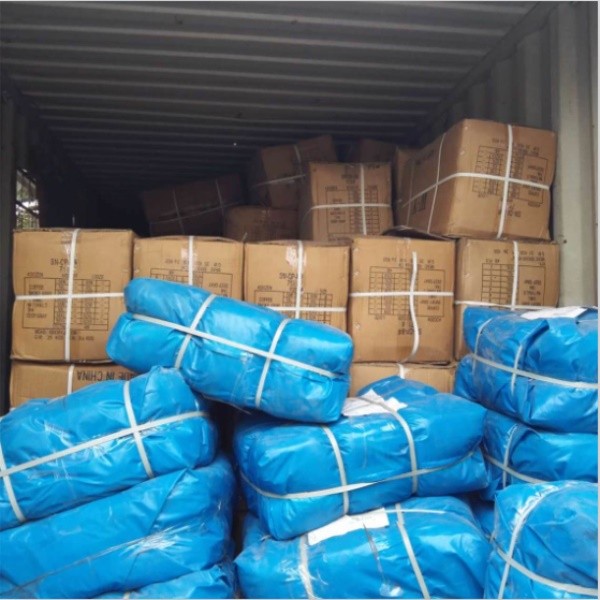 Packing: 1 pc per each polybag, roughly 49 CBM

Shipping: We can arrange the shipment within 7days after get balance payment. Our payment term: TT, 30% deposit after order confirmed and before cargo inspection, balance 70% before shipment.
1, Label add or change.
2, Bargain cargo price.
3, Cargo inspection.
4, Help buyer to arrange the shipment.
Q1: WHAT ARE THE REASONS FOR YOUR STOCK LOTS?
Stocklots resulted from various reasons. Some buyers cancelled the orders because of shipments delayed and this is the most common reason but absolutely not the only one. Some shipments are stuck there because the buyers failed to make the payments on account of their markets depressing or other financial issues. And of course, some orders are cancelled because of quality defects.

Each time when we get any source of stock lot, it's always initial and important to evaluate the quality of the samples and bulk cargo. Always and only those without any significant defects will be presented to our buyers.
Absolutely. All the stocklots have been pre-inspected by our quality assurance staff or agents and only quality stocklots will be presented to our buyers. If any minor defects are present, we will readily inform you of any such issues without exception.

In addition, we will always recommend that our buyers visit the warehouse personally for pre-shipment inspections. Should you nominate a third-party organization to oversee the inspection, it's always welcome and we will gladly make the required arrangements for the process.
Many of our buyers request samples each time when we present a new stocklot. Unfortunately the quantity of samples which the factory provide to us are always so limited that we cannot satisfy the needs of all buyers. Thus, we ask for a minimal sampling fee of US$20 only to ensure that prospective enquiries for our products are of genuine interest. In addition, the full sampling fee will be refunded when you close the deal with us or return the samples to us within the specified time.

We accept the following payment methods for sampling charge: T/T, Western Union and Paypal, so as to help you minimize any banking charges on the transaction.
Absolutely. We'll refund the sampling charge to you within three working days upon receipt of the samples if you could return the samples to us within 20 days with shipping charge on your account.
WHO WE ARE

TailorMax Stockloter is a leading Chinese sourcing service provider committed in providing our clients the largest range of stocklots at the best value price. Whether it is cancelled shipments or excess inventories, you can be assured that you will receive the lowest purchasing cost available, giving you the opportunity to maximize your profit and thrive in today's competitive global retail environment.

OUR MISSION?

• To assist your needs in locating quality stock lots at the best value price.
• To assist Chinese and other Asian manufacturers in finding leads and generating revenue from stock lots in the shortest time possible.
• To establish a global commercial presence in stocklot sourcing through which stocklot suppliers and buyers are able to develope stable, long-term profit growth for all parties.
WHICH KINDS OF STOCK LOTS WE ARE DEALING WITH?

Our stocklots consist of all cancelled orders, clearance stocks and surplus inventores of apparel, home textiles, shoes, bags and homewares.

WHY WE ARE DIFFERENT FROM OTHER STOCKLOTS DEALERS?

• We only source from direct factories, not from brokers or other third-party suppliers.
• We only source complete stocklot orders instead of leftover from partial orders.
• We pre-inspect each stock lot before market presentation.
• We always inform the buyers of the quality and condition of all stocklots, including any defects if present.