Semi - automatic dough sheeter in grain product making machine
Brief Introduction--Used Dough Sheeters
Omega DSS series dough sheeter is designed with the particular consideration for use in small to medium sized bakeries, hotels, restaurants and pastry shops.
It allows to obtain pastry dough of uniform thickness through the simple adjustment of the rollers. The machine is suitable for sheeting and stretching any kind of dough: yeast, croissants, puffed pastries, danish, flaky pastries, savory dough, soft pastry dough as well as stiff pizza or other kinds of dough to the required thickness.
In all the DSS hot sale dough sheeter the conveyor table can be raised up into a resting position, thereby occupying less space within the work area. This position also facilitates effective cleaning of the unit.
The DSS sheeters have been developed to be both functional and easy to use. Max roller opening 40mm. Equipped with side handle for the thickness adjustment and with joy-stick for the reversal of the belts motion. Stainless steel structure.Mounted on castors. Two rolling pins included.
Standard Features-- Used Dough Sheeters

1.Suitble for sheeting and strecting all kinds of dough to obtain puff pastry of constant thickness
2. Hand and foot controls
3. 420mm, 520mm and 600mm wide models
4. safety guard with auto shut-off when lifted
5. the thickness of dough from 1mm to 40mm
6. Floor models equipped with casters
7. Folding tables
8. Synthetic beltsWooden case
Technical parameters-- Used Dough Sheeters


OMEGA series dough sheeter
The details of OMEGA dough sheeter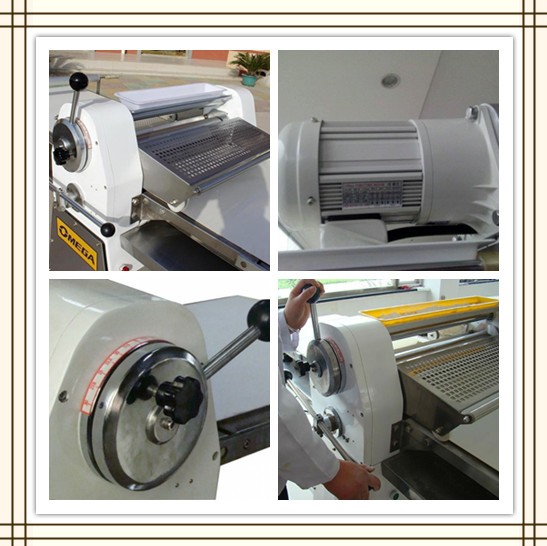 OMEGA series dough sheeter
OMEGA Semi - automatic dough sheeter in grain product making machine
1. Inspect by Quality Inspect Dept. before packing .
2. After approved,clean thoroughly.
3. Put desiccant inside to prevent damage by humid air, because the humidity is 15 times higher than normal while shipping.
4. Put 6cm thick foam board around .
5. Fasten with stretch film around,bubble film,and stretch film again .
6. Wooden packing, and reinforce with steel belt .
7. According to different products, reinforce before loading to the container to prevent
damage in transport .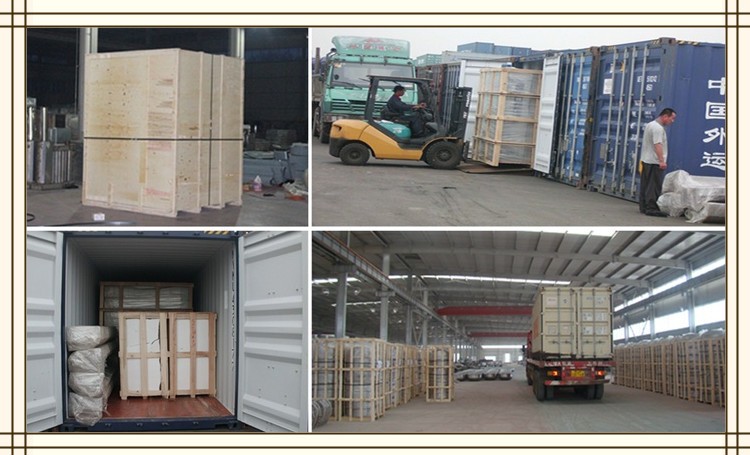 We're a physical factory, research&production&trade, and we have the ability to
provide the most suitable products with reasonable and competitive price for you based
on your requirements. Moreover, our service is no less than any foreign trade company.
Of course, if you are a foreign trade company and want to purchase our products, you're welcome absolutely.
1. We have a strong design team and excellent sales team.
2. Our products can be according to the requirements of customers to order.
3. We are ensure product delivery date.
4.We will do a complete quality inspection of product before packaging.
5.We can offer your a good after-sell service.
Our customers from around the world
Our certifications
Hebei OMEGA Food Machinery Co., Ltd
OMEGA company has been manufacturing bread bakery equipment since 1984. The new factory, which opened in 2010,has created the possibility to improve the production significantly in order to meet the constantlyincreasing requirements from both
the domestic market and the foreign market.
Based on 30years of experience, You can be sure we will continue to listen to customers and offer functions that meet new needs. We firmly believe that
Your success is our future and honesty is the best policy.
Our workplace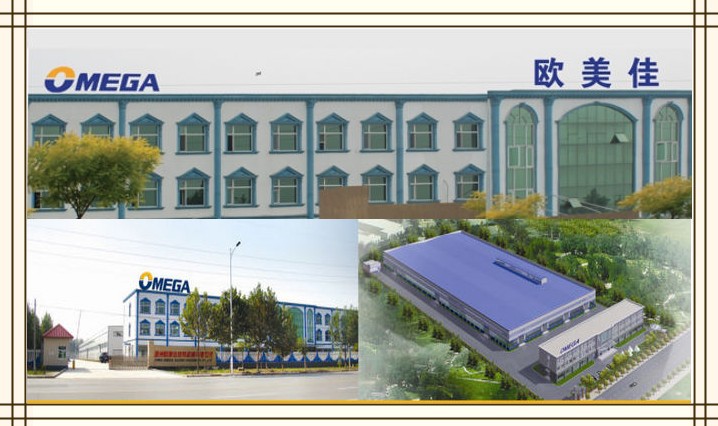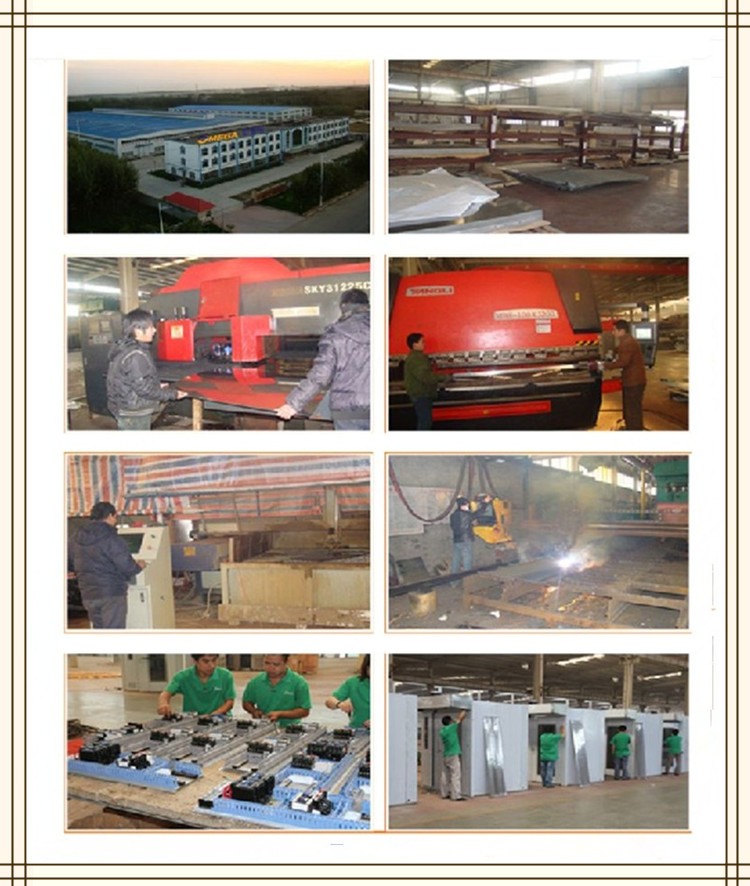 Our exhibition show
1. This price is on the FOB Tianjin basis.
2. Delivery :after a 30% front money we will prepare the products after all the rest money,
we send out goods.
3. validity term of this price :30days.
4. Payment :for cash or T/T.
5. Guarantee period : one year.
6. If you need us to install the equipment, the buyer should pay for the tickets.