Product Features:
HY-738C(new organic bentonite) is a kind of improved rheological additive with the properties of self-activation, high-gelling efficiency,high thixotropy and transparency.It is easy to disperse and the dispersion fineness is very small.It can be used in low to medium polar systems.HY-738C is widely used in the fields of coating,paint,ink,sealant,cometic ect.Its comprehensive performance is better than equivalent products at home and abroad.
High viscosity:It has high gelling viscosity and thixotropy in low to medium polar solvent systems or resin systems.
Easy to disperse:It is unnecessary to add polar activator.It has the properties of high dispersing and gelling speed and small dispersing fineness.It has obvious advantages over equivalent domestic products.
anti-sediment:As its dispersion performance is suprior,the distribution of particle size is concentrated and the transparency is very high.
Appearance and physicochemical indexes:
| | |
| --- | --- |
| Appearance | White powder |
| Loss on ignition | 32.5 ~ 35.5% |
| Fihneness,76un(200mesh) | ≥95% |
| Moisture content | 0.8 ~ 3.5% |
| Viscosity | ≥1.5Pa•s |
Dosage:
The amount of HY-738B is usually 0.2~3.0% of the system(by weight).
Application:
1.ordinary paint and mill base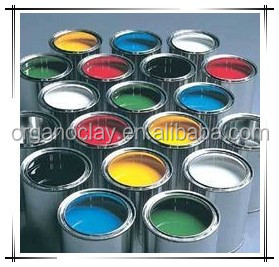 2.ink

3.industrial paint

4.adhesive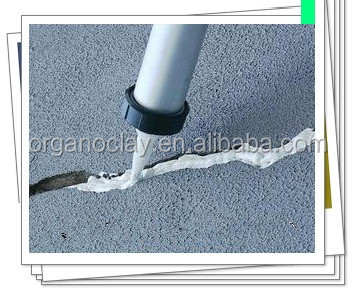 5.anti-corrosion paint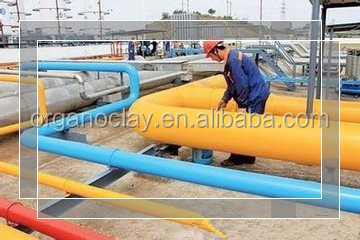 PackagingDetails: external package(kraft paper bag)and internal package(polyethylene film bag)
Shipping Detail: Within 10 days after deposit
As China's high-tech newly modified organic bentonite manufacturers, we have already passed the ISO 9001 International Quality System Certification, the annual output of the nanoscale bentonite is 20,000 tons, refined bentonite 15,000 tons, activated clay 5,000 tons and quarternary ammonium salt 5,000 tons by using the most advanced producing technology and automated producing control system.