FKC-IB microbial air sampler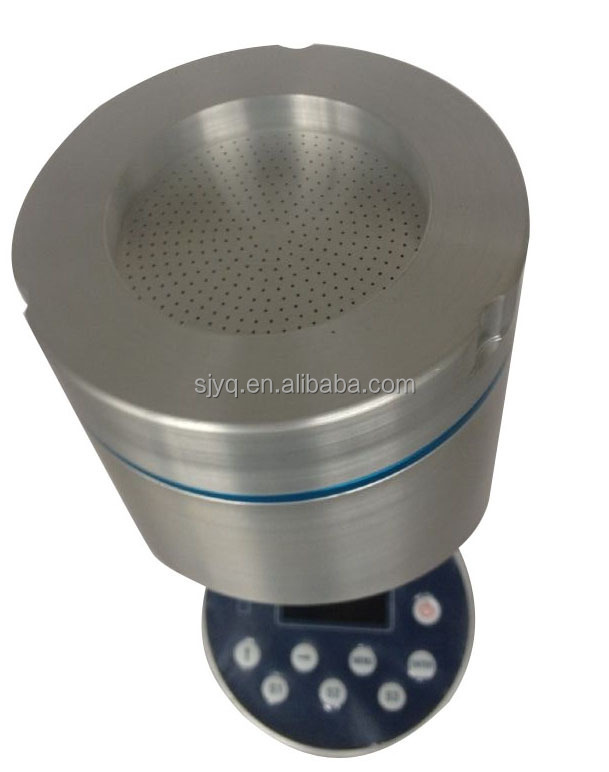 FKC-1B Microbial Air Sampler
FKC-1B Microbial Air Sampler is a high efficient microorganism sampler. It is designed on the theory of isokinetic sampling. It can sample directly, and the velocity of the sampling port and the cleanroom is consistent, so it can accurately reflect the microorganism concentration of the cleanroom. In the sampling process, biocontaminated air is drawn through the small holes in the top plate with high velocity, and strikes the test medium of agar in the Petri dish, maximizing collection efficiencies for viable particles in accordance with ISO 14698-1 standard. The system design optimizes the striking velocity, ensuring biological efficiency.
| | |
| --- | --- |
| Sampling flow | 100L / min |
| The sampling port flow rate | 0.38 m/s |
| sampling volume | 0.001-9.999m³ |
| Standard universal Petri dish | Φ90 * 15 |
| Power | DC16.8V |
| Dimensions | Φ120*325 |
| Weight | 3kg |
| Environmental | Temperature: 10--35 ℃; Relative humidity: 10--90% RH; Atmospheric Pressure: 80-110kPa |
| Maximum dust concentration | 100 000 000 / m³@0.5μm or 0.2mg / m³ |
Suzhou Sujing Automation Instrument Equipment Co., Ltd. (herein after referred to as Sujing Instrument) is boasting the largest market share in the particle measurement field in China, with complete integration of scientific research, development and production.
Sujing Instrument is one subsidiary company of Sujing Group.(Sujing Group has 11 subsidiary companies)
Sujing brand has been granted the honor of "China Famous Brand" since 1983. Sujing Group has been keeping the first place among competitors in the same industry for 35 years in a row.

The mission of Sujing Instrument is to provide products and services accociated with particle measurement and monitoring, which are application driven.


Sujing instrument is an ISO 9001:2015 Registered Company
1. Research
2.Material
3.Produce
4.Testing
5.Packing