Maydos Nitrocellulose Wood Varnish
Model: M8100 (Glossy) M8103 (Matt) M8105 (Semi-glossy) M8100D (Primer)

1.Description
Maydos nitrocellulose based wood varnish (lacquer) is developed for many usages over any wood. It is suitable for interior wood furniture, bamboo or cane products and it can show a clear crystal appearance with different sheen. Pure quality of materials without foreign particles ensures the performance of decoration.
Maydos Eco-friendly Nitrocellulose/NC Clear Wood Finish Coating
2.Advantages
a. No need hardeners, ensure your health;
b.Special yellowing resistant formula which preserves gloss;
c.Fast surface drying speed which saves labor and time;
d. Good leveling property, easy application and repair.
3.Technical Index
ingredient

Nitrocellulose

Shelf Life

12 months (use up in 4 hrs after mixing)

Gloss

Glossy, Matt, Semi-glossy

Dilution Ratio (Base: Thinner)

1: 1 (NO HARDENER NEEDED)

Theoretical Coverage (mixed complex)

12-14m2/kg/coat

Drying: (25℃, relative humidity: 75%)

Touch Dry: 20min
Hard Dry: 8 hours

Application Method

Brush, Airless Spray
4.Application Procedure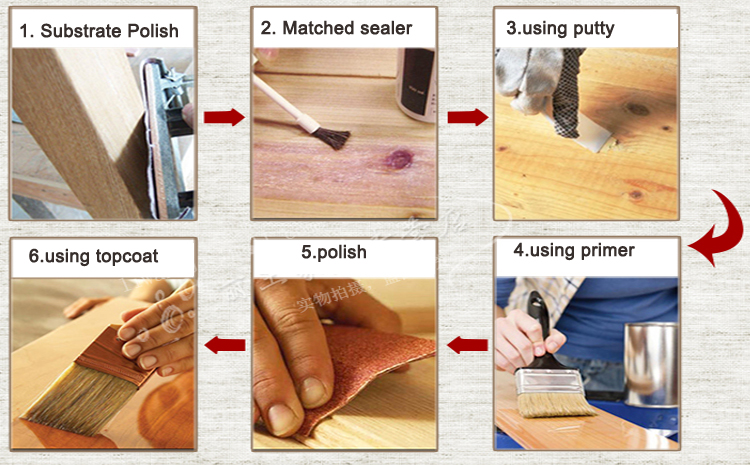 Note: Details of the dilution ratio may refer to the form
Model

Base

Thinner

Mixing Ratio
Base:Thinner

M8100

Nitrocellulose varnish (Glossy)

GMX43

1:1

M8103

Nitrocellulose varnish (Matt)

GMX43



1:1



M8105

Nitrocellulose varnish (Semi-glossy)

GMX43

1:1



M8100D

Nitrocellulose varnish (Primer)

GMX43

1:1


5.Our product can avoid these problems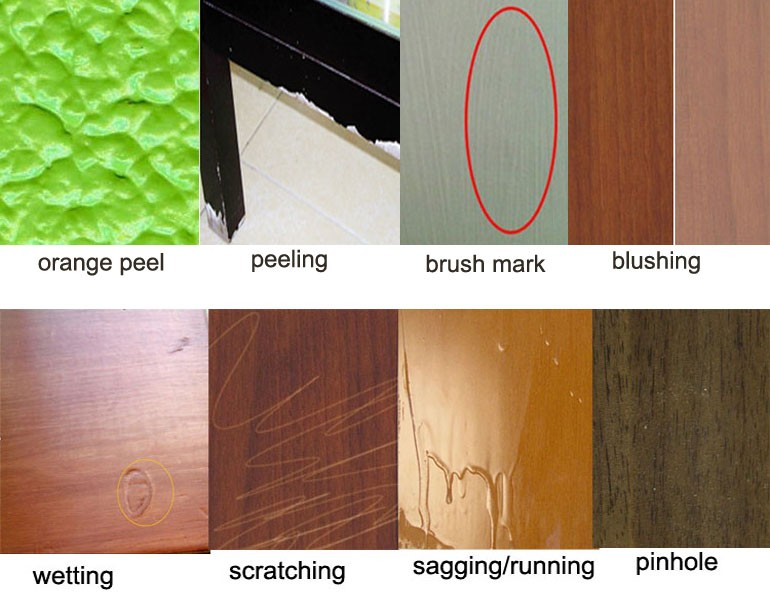 6.There are performances you can choose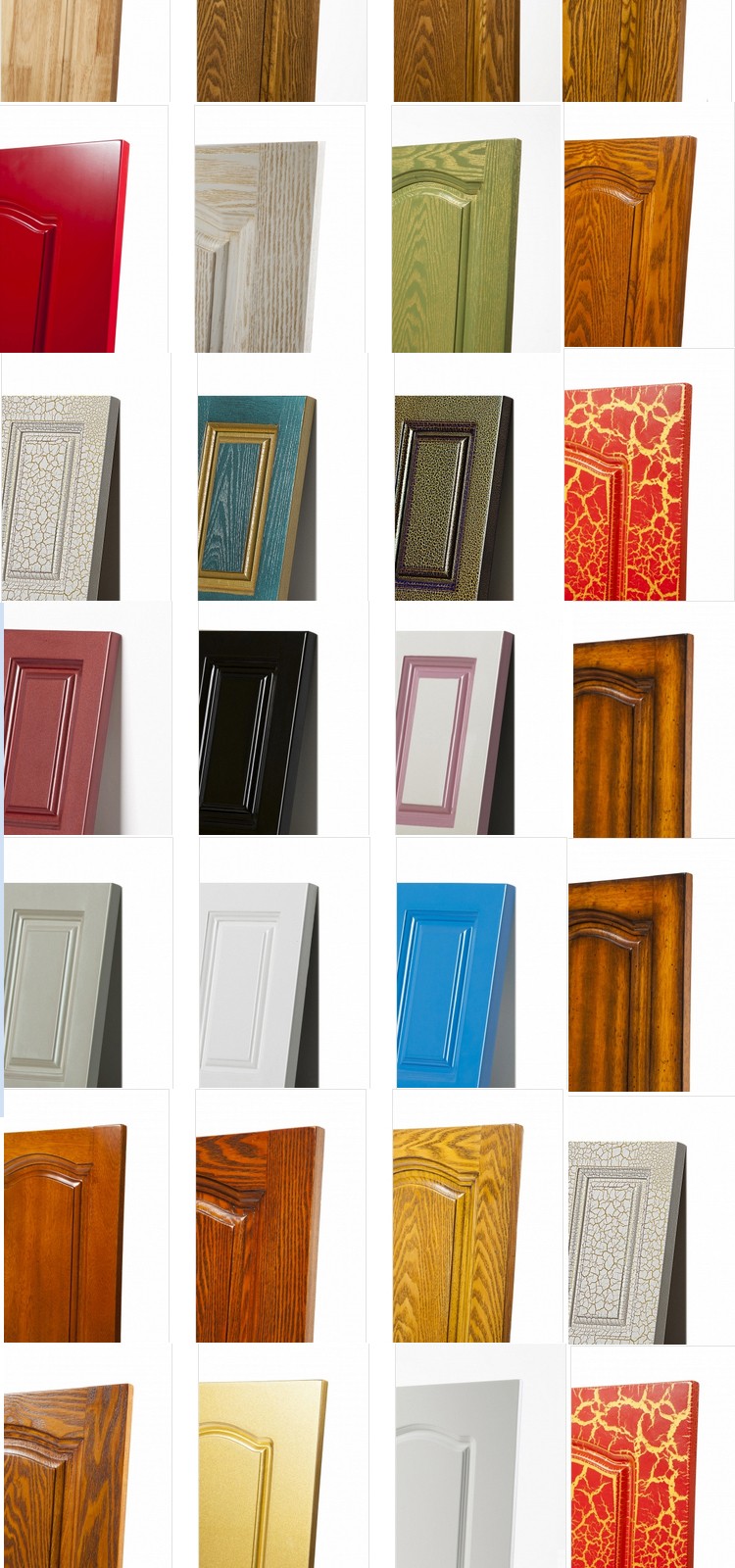 Jason CEN

Tel/Whatsapp: +86 159 7501 5160

Skype: +86 159 7501 5160

Wechat: +86 159 7501 5160
Fax: +86-757-2733 2103
Address: No.11,Zhenxing Road, Sanzhou Industrial Zone, Lunjiao Town, Shunde District, Foshan,Guangdong,China

1.How can you prove that you are a paint manufacturer rather than a trading company?
As the one of The Top 5 paint manufacturer in China.
We have many years of experience since 1996 in production and export,welcome to visit our factory at any time.
2.How about the price ?
We can offer the best wholesale price which depend on the quantity of the order.
3.I need to make sure the quality and the color .
Our pleasure!We can offer the liquid Free sample for you to test and color chart.
4.If the paint is not ideal, what can I do?
We have perfect after-sales service to help to complete the construction smoothly.
Even if there are any unexpected things in your order, we will assist to solve them.
5.What's your MOQ (min order quantity),production period and delivery time?
Our MOQ is 200Kg. We accept mixed order and the production period and delivery time are 7-10 days.
6.I want to put my Logo on the packing .
We can accept the OEM, waiting for your details requirement.

Do you have any other questions ?Click here!