Galvanized Serrated Steel Stair Tread For Safe Ladder
Product description
Most grating platform and walkway applications require stair treads to access the various levels that are inherent in most project applications.We offer a full range of aluminum grating tread profiles to meet the various demands in marketplace.Whether the project requires a standard maintenance access tread or a closer mesh and more pedestrain friendly product,we can offer a varity of competitive and cost effective products.
Our sales team and engineering support group can helly with product specifiications regarding slip resistance surface(serrated) to meet the needs of our clients.
Fabricated aluminum stair treads are available in aluminum rectangulai bar and aluminum I-Bar.Treads can be ordered with a plain or serrated surface.
Type Available
.According to whether the nosing to be used and methods of mounting to stringers,grating treads are classified into four types,expressed as AT1,AT2,AT3,and AT4.
Finishes Available
.mill finish
.clear anodized
.powder coat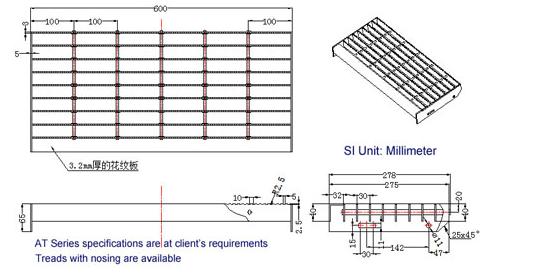 Certificate
Product pictures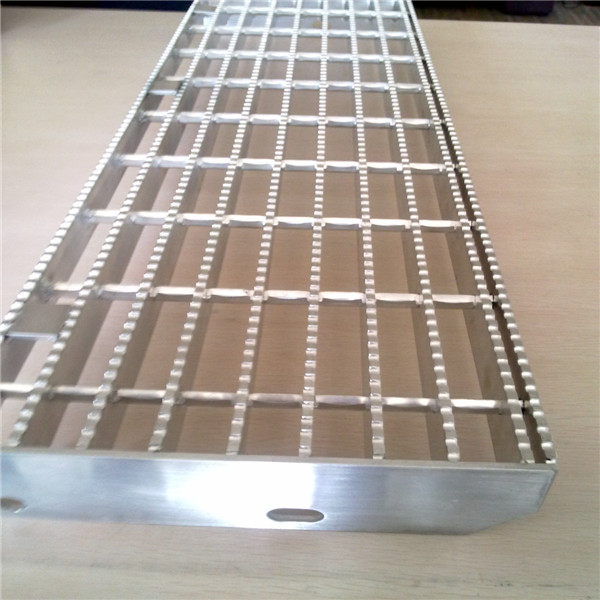 Please feel free to contact us if you have any interest.