dry type small garlic peeling machine
machine features
1. The use of polyion composite and the principle of rotation of the mechanical dry steak.
2. garlic guillotine unique design, artificial replace the difficult problem of breaking garlic root, root guillotine off garlic, garlic peeling can be more thorough.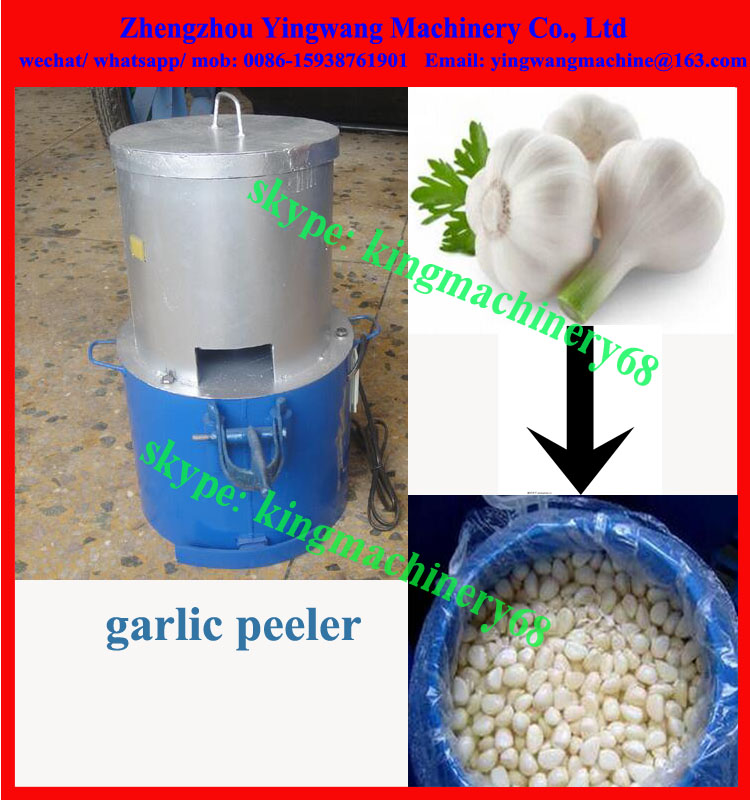 3. energized 25 seconds fast garlic peeling, peeling rate of about 90%. The higher the rate the more dry peeling garlic, garlic skin most separable. (Dried garlic or dry garlic sprout general 15 seconds to resolve. High moisture fresh garlic or garlic ineffective, dried or air-dried first before peeling. )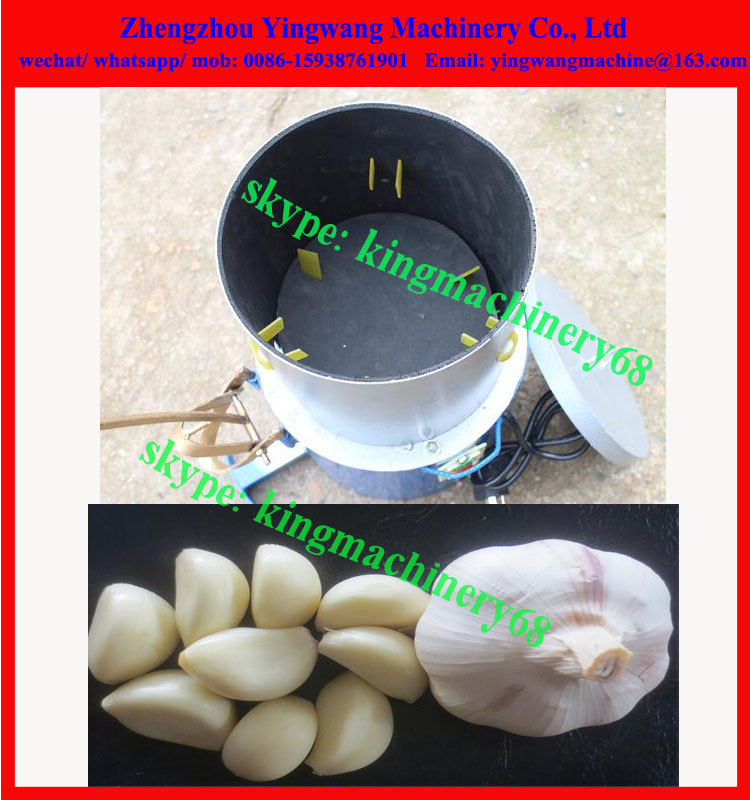 4. Simple, durable, small, fast. Failure is low. Low maintenance,
5. The machine is small, the weight of about 10 kg. Barrel diameter bottom diameter 24 * 20 * high 45cm. Machine with 1.2 mm steel plate,
6. Every garlic inputs: a pound of garlic into the range can peel garlic.
7. garlic peeling 20 kg (OUR found, varies) per hour, 220V voltage, power 150W.
1. Q: peeling garlic well?
A: As long as it is dry garlic, according to the basic operating steps can reach 90% rate of peeling garlic.
2. Q: I was engaged in wholesale, peeling garlic can be put out for how long? Injury rate big?
A: garlic peeling out, the correct way to store general can put 1-2 days.
Because it is garlic peeling machine, it is impossible to peel garlic compared with the manual. But after our
Continuous improvement. Note that we must follow operating procedures, the power-on time is not more than 35 seconds. Damage has been reduced to a minimum, and only a tiny little bit of skin.
3. Q: I used the hotel restaurant canteen, peel garlic fast?
A: peeling garlic peeling machine can be a catty garlic, electricity 30 seconds. Very fast, good peel, immediately available. With the absolute speed
machine parameters
| | |
| --- | --- |
| Model | YWGP-S1 |
| Capacity | 20kg/h |
| Power | 150w |
| Size | 240*240*450mm |
| Weight | 10kg |
pls feel free to contact me