From 50 V to 240 V working voltage PDLC switchable Shower Room smart glass film
1. Standard PDLC film size:
900*2800 mm, 1200*2800 mm, 1800*3000 mm

2. Specifications:
1) 4mm + PDLC + 4mm
2) 5mm + PDLC + 5mm
3) 6mm + PDLC + 6mm
4) 8mm + PDLC + 8mm
The glass thickness depends on how big is the glass panel. Bigger size glass panel we will suggest thicker glass.
3. Product Type:
1. Water proof smart glass
2. bullet proof smart glass
3. smart glass door / windows, smart glass partitions
4. smart glass bathroom
5. smart glass projection screen
6. hollow sound insulation smart glass
7. energy saving and environmental protection smart glass
8. colorful smart glass
9. anti-skid smart glass
10. LED smart glass
11. UV protect smart glass
4. Product Features:
1. Switch on, transparent; switch off, opaque, which achieves the double requirements of day lighting and privacy.
2. Safety: the fragments will be stick on the film when the glass is crushed. That glass fragments hurt people will never happen
3. Environmental protection: above 90% infrared and 98% UV can be shielded.
4. Anti-aging, anti-fade.
5. Sound insulation: 2 to 3 time of ordinary glass
5. Technical Parameters
Test Data

Test Status

Test Result

Opticle Data

Transparency

On

75% (+/-5%)

Off

<1%

Viewing Angle

On

>70%

Off

>140%

UV Protect

On

>98%

Off

>98%

Haze

On

>90%

Off

<9%

Color

On

Clear

Off

Milky White

Power Date

Power Supply

36V ~ 70±5V

110V / 220V
(AC, 50-60Hz)

Current

0.05 (A/sqm)

Engergy Consumption

6-7 (Watt/sqm)

Operation Temperature

6-7 (Watt/sqm)

Thickness

3mm+3mm

4mm+4mm

5mm+5mm

6mm+6mm

8mm+8mm

10mm+10mm

Max Size

905*1500mm

985*2200mm

1200*2600mm

1500*3000mm

1800*3000mm

1800*3000mm
We use the stardard over sea applied strong plywood crates and steel strip fixed for export.
1. Putting paper and Cork liner between two glass.
2. Strong wooden crate with angles protecting,Under the wooden cases have legs for forklift loading and unloading.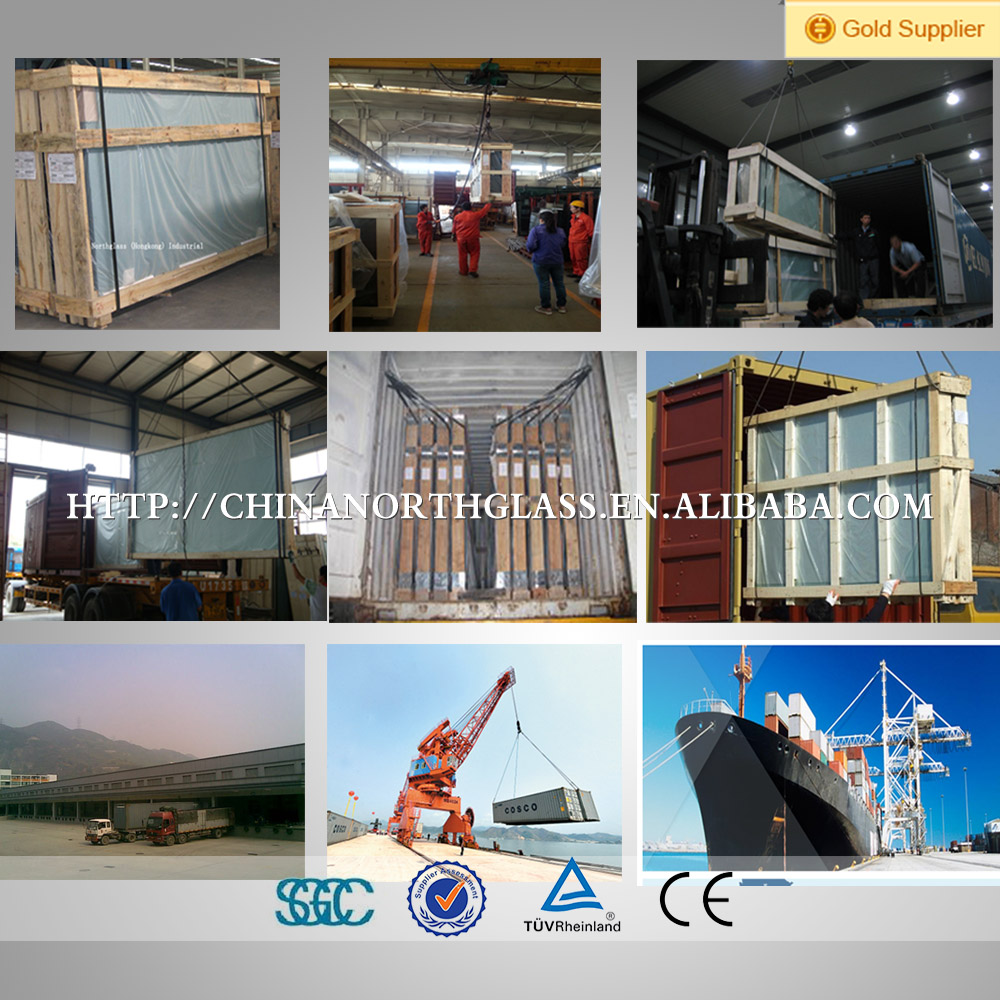 Our factory is established in 2001,and covered an area of about 100 hectare,which is near in the South Six circle of the Beijing ,between Tianjin and Hebei province.
The company has introduced the Golive and Landglass tempered machine .The machine can produce 3 mm, 3.2 mm, 4 mm to 19 mm toughened glass.The company's advanced ROVI laminated glass production line, specializing in the production of transparent laminated glass,colored laminated glass, tempered laminated glass, etc. The original processing equipment :linear edge grinding machine, special-shaped edge grinding machine, suction cups, hoisting machine, hot bending furnace, insulating glass production line, on the basis of and the introduction of double-sided drilling machine, vertical drilling machine, cleaning dryer, double edge grinding machine, cutting platform.
Now our main equipment are:four tempered glass, four laminated glass production line,four insulating glass production line, etc., which can be customized production steel, hollow, sandwich, fire resistant glass, bulletproof, low-e, Low iron glass , screen printing, painting, which building special glass products after more than ten years development north glass with high processing technology and product quality.
Since its establishment, in line with "take the quality as the foundation, the good faith as a fundamental, a gold medal enterprise" concept for the general customers to provide quality services.First-class production equipment, excellent staff collocating, honest and trustworthy business philosophy has won numerous customers .
Glass Processing Standard
We,NORTHGLASS INDUSTRIA glass are consistent with GB/T11944,Chinese Standard EN1279,European standard ASTME2190,American Standard, Australia CSI and CE certificates. As below:
Float Glass
GB11614; BS EN572-2European standard;ASTM C 1036 USA standard
Flat tempered glass
ASTM C1048;EN12150;CCC;IGCC;CSI
Curved tempered glass
ASTM C1464
Heat soak tempered glass
EN14179 orAPP-37
Insulating glass
ASTM E2190;IGCC;BS;GB11944 etc
Laminated glass
ASTM C1172;BS952,British standard;IGCC,USA standard;AS/NZ2208 Australian standard;GB,Chinese standard
Coating glass
ASTM C1376;
Reflective glass
GB T18915.1 standard; IGCC standard
The following Exhibition pictures are which we have attened in the INTERNATIONAL GLASSTEC from 2011 to 2016.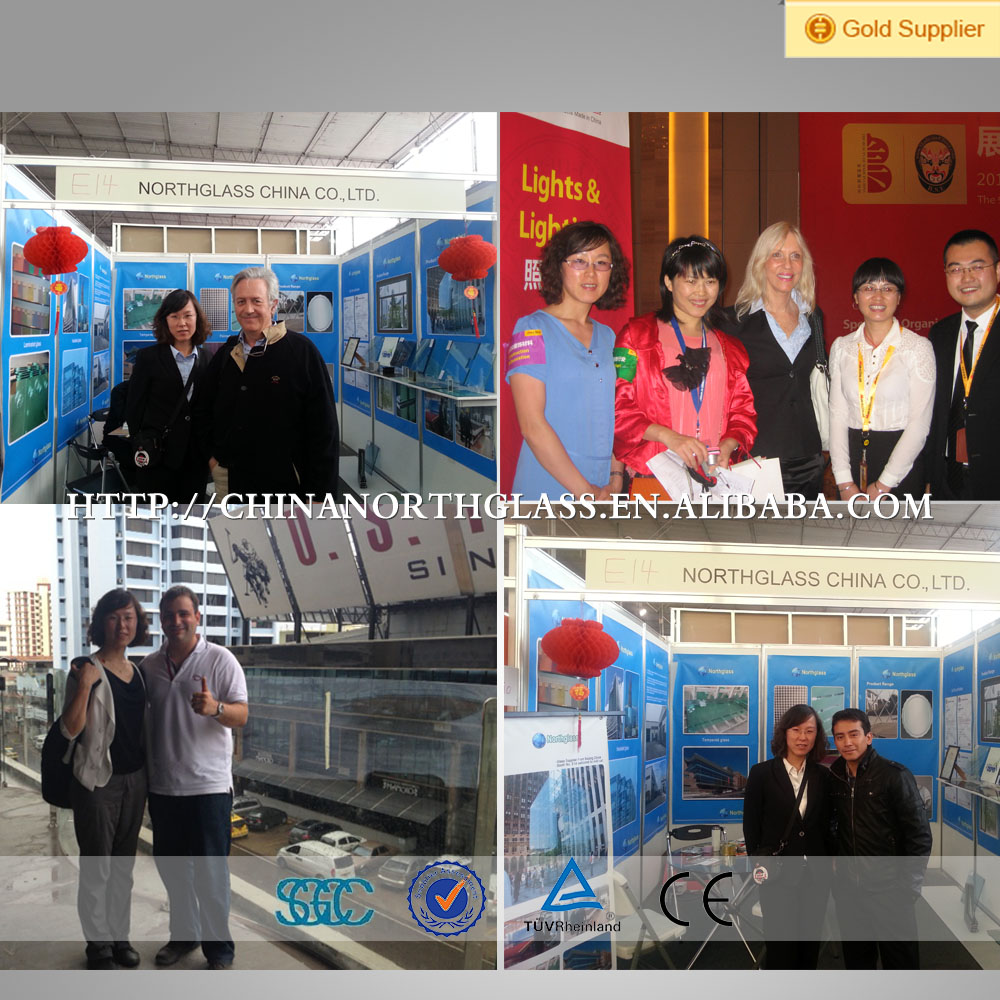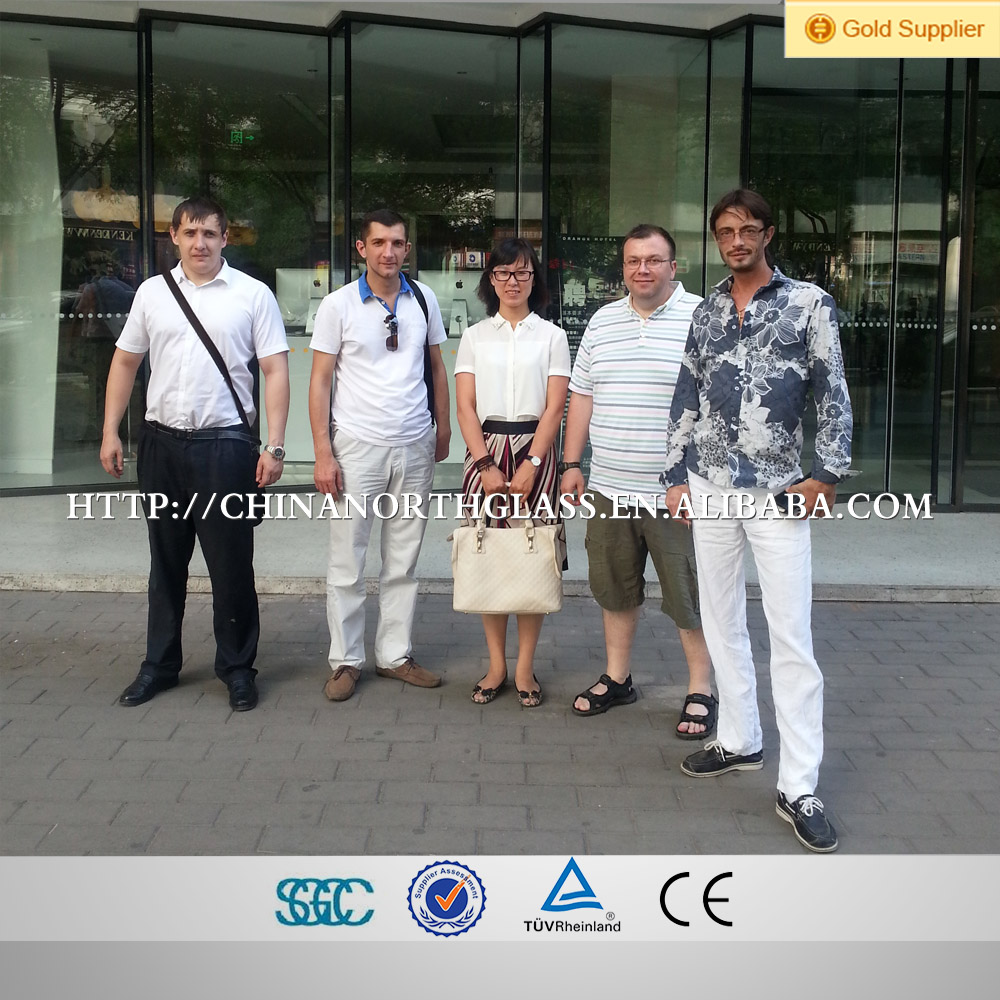 *What about the price of $keyword$?
We would like to quote if you can advise:
1.What the kind of glass you want.
2.The dimension of the glass.( if you have no idea send enquiry to us,we will help you)
3.You product's requirements.
4.The quantity you want.
*How to contact us ?
Send your Inquiry Details in the Below, Click "Send" Now!