Model No.: PH8011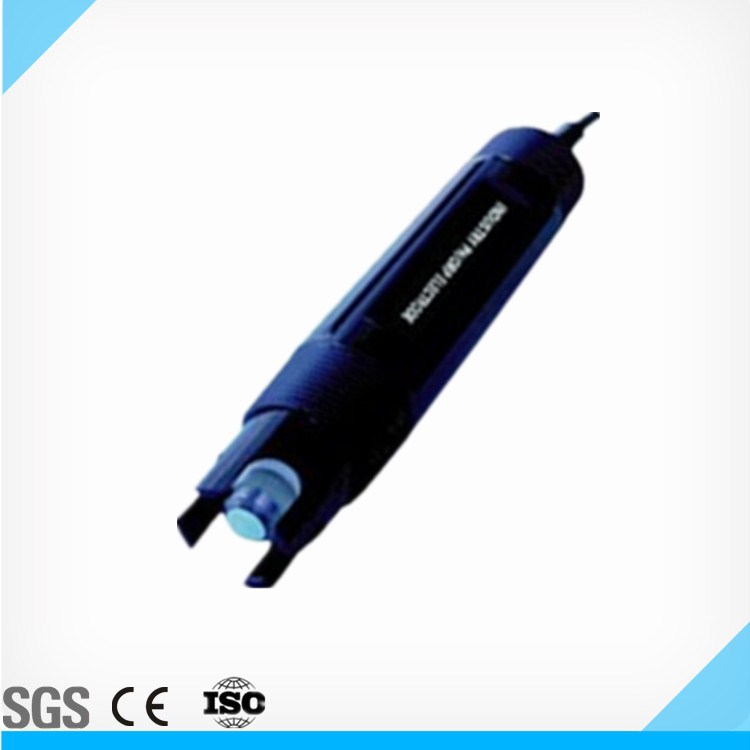 Measuring range: 0~14PH Temperature range: 0-85°C
Compressive strength: 0.6MPa Material: PPS/PC
Installation Size: Upper and Lower 3/4NPT Pipe Thread Connection: Low-noise
cable goes out directly.
The antimony is relatively sturdy and corrosion-resistant, which meets the
requirements for solid electrodes, corrosion resistance and the measurement of the
water body containing hydrofluoric acid, such as the wastewater treatment in
semiconductors and iron and steel industries. The antimony-sensitive film is used for
the industries corrosive to the glass. But there are also limitations. If the measured
ingredients are replaced by antimony or react with antimony to produce complex
ions, they should not be used.
Note: Keep the antimony electrode surface cleaning; if necessary, the fine
Sandpaper can be used to polish the surface of antimony.