Dongfeng small 5m3 cooking gas refilling truck for sale
1.Q345R,16MnDR Dongfeng small 5m3 cooking gas refilling truck for sale
2.Good quality Dongfeng small 5m3 cooking gas refilling truck for sale
3.Factory price Dongfeng small 5m3 cooking gas refilling truck for sale
4.with ASME ISO 3C and BV certification Dongfeng small 5m3 cooking gas refilling truck for sale
China truck manufacturer Chengli Special Automobile Co.,Ltd supply Dongfeng small 5m3 cooking gas refilling truck summary :
1.Domestic or imported High quality Safety accessories is optional for Dongfeng small 5m3 cooking gas refilling truck ,the tank volume capacity optional from 5 M3 to 35 M3
2.According to strict manufacturing engineering to guarantee the lowest contractibility rate and highest dimensional stability.
3.Strict quality testing:A and B class weld joint with 100% x-ray radiographic inspection grade II qualified;C and D class weld joint with 100% magnaflux inspection class I qualified
4.anti-corrosion coating on the LPG tank surface.Using sand-blasting treatment, spraying, blowing and other advanced technology.
5.We can accept custom design to meet the conditions of many other gas transport ,Transport medium include liquid ammonia,liquid sulfur dioxide ,propylene,propane,liquefied petroleum gas (LPG),dimethyl ether,normal butane,isobutane,butene,isobutene,butadiene and ethylene oxide
6.Standard configuration: Safety valve, level gauge, pressure gauge, thermometer, emergency shut-off valve, valve boxes, fire extinguishers, fire star cover, antistatic grounding tape, fencing, tires and fenders.
Item

unit

Parameter

Model

CLW5070GYQ Liquefied Gas Truck

Chassis model

EQ1070T35DJ3AC

Engine type

CY4102-C3D

Engine

ml/kw

3856/80

TRUCK

Overall dimension

mm

5900×2045×2600

GVW

kg

7495

Rated loading capacity

2310

Mass in working order

4990

Axle burthen

3200/4295

Number of axles

2

Approach/departure angle

18/12

Suspension front/bcak (mm)

mm

1115/1485

F/R track base

1586/1530

Wheel base

3300

Number of tyres

6

Tyre specification

Pieces of Spring

8/9+5

TANK

Design pressure

Mpa

1.77

Maximum working pressure

1.94

Design temperature

℃

-19~50℃

Loading Material

Liquefied petrolic gas

Corrosion Allowance

mm

1.0

Cubage

m3

5.5

Tank's demension

mm

Φ1620×3059

Tank thickness

10

Loading coefficient

420kg/m3

Material of tank

Q345R

Standard

GB150-1998

Pressure Vessels Safety and Technical Supervision Regulation

Regulation of Safety Supervision for Liquefied Gas Tank
This parameter is just for your referance, we can produce different specification LPG storage tank,LPG tank trailer and LPG transport truck according to your demands;For more information please leave a message, Hubei Chengli Special Automobile Co.,Ltd LPG have a wide range of models optional to meet customer demand.welcome to visit our company.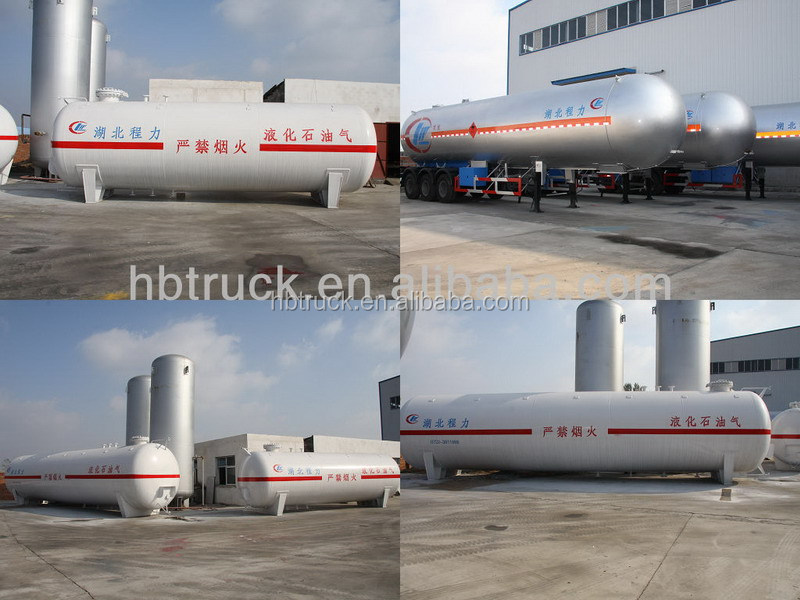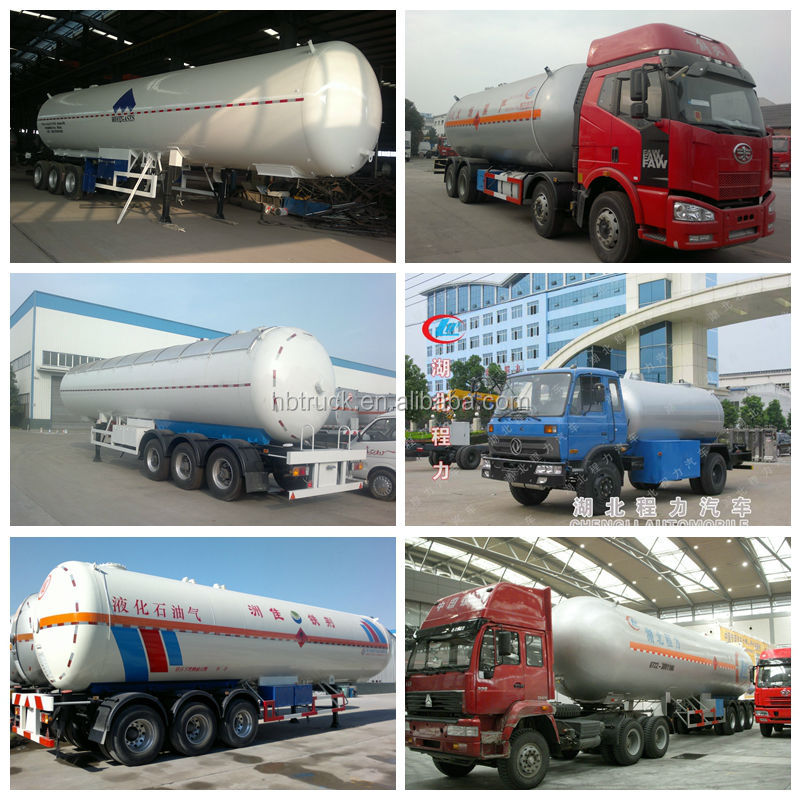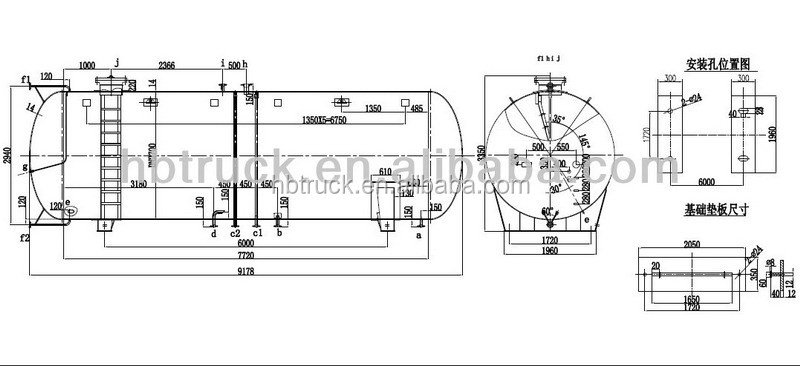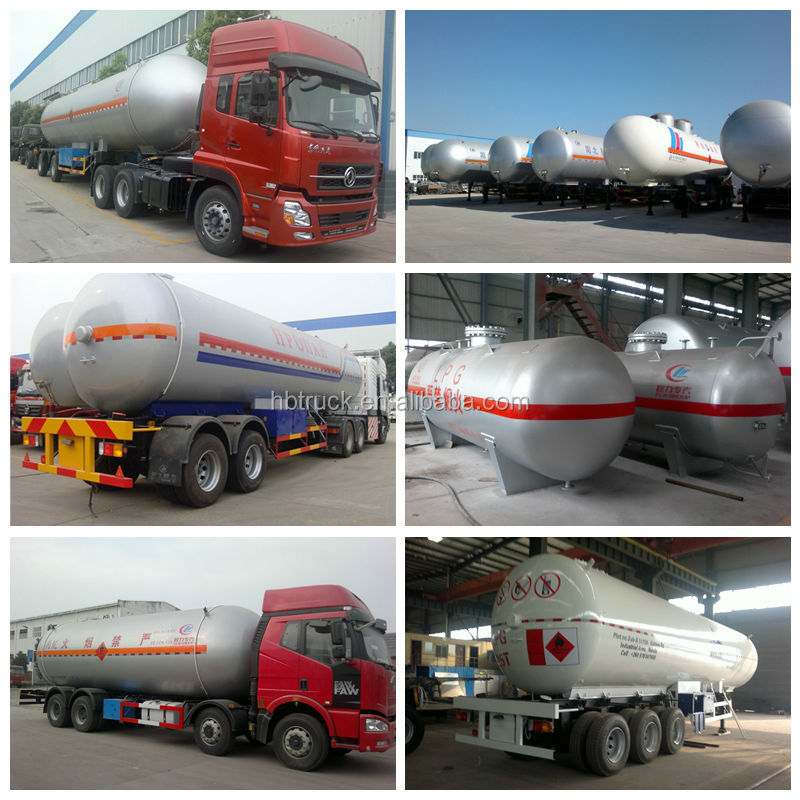 Accessories: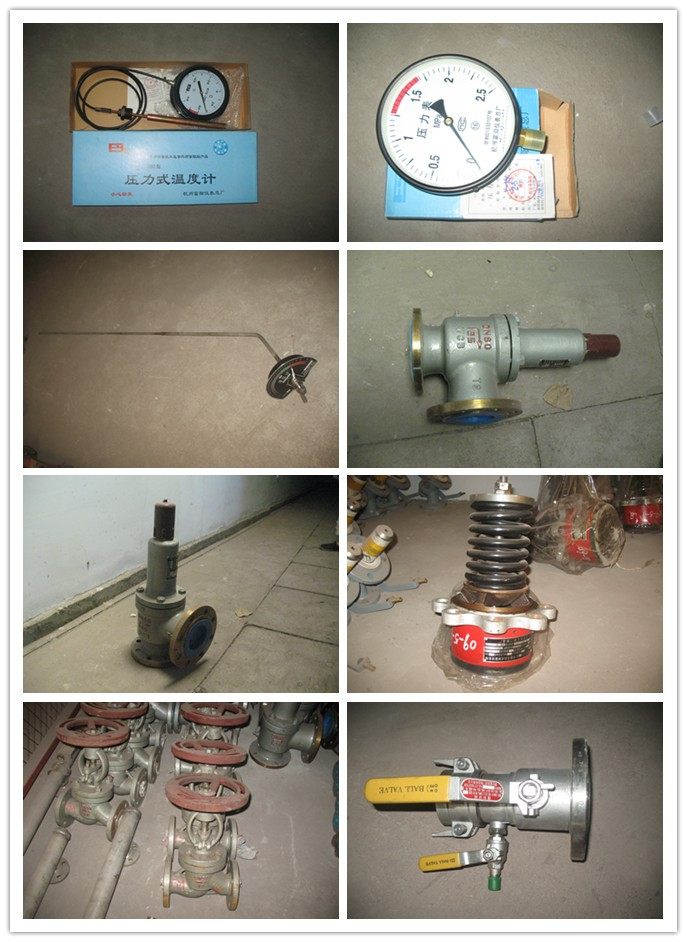 We highly recommend this Dongfeng small 5m3 cooking gas refilling truck .It's in an excellent condition and also with good quality and competitive price.For further information, pls feel free to contact with me or visit our website, we will offer our best service.
Nude with waxing,RO-RO,Container ETC.
1. Factory Supply:
one of the biggest special purpose truck manufacturers in china,
more than 300 kinds of special truck for your choice.
2. OEM Ability: according to your demand, material, dimensions, surface color and the logo are optional for you.
3. Good Quality: with ISO CCC BV certification
Solid technology, advanced equipments; reliant quality and flexible modes of operation also have strict quality control system,
passed the ISO9001-2008 and the 3C (China Compulsory Certification),
our brand is china famous brand with good reputation in the market.
4. Best Service: 24-hour hotline and email during communication.
5. Fast Delivery: 5-10 days after payment, safe and quick delivery.
Chengli Special Automobile Co., Ltd., which is appointed by the Development and Alteration Committee of China, is a famous manufacturer producing all kinds of special-purpose vehicles for virescence, environmental cleanness, oil, government and half-hitching pressure container. Our registered trademarks include CLW and SNJ. Our company has independent export rights, and has an amount of clients overseas. Our leading products include more than 100 types of trucks such as water trucks, fecal suction trucks, garbage trucks, refuse compactors, sewage suction trucks, fuel tanks, high-altitude operation trucks, trucks with cranes, dump trucks, instructional trucks, van trucks, semi-trailers, fire engines, spare parts, refrigerator trucks, water wagons, tractors, high-altitude water trucks, bulk cement trucks, chemical liquid trucks, concrete mixer trucks, and other related products.
1. Price term: FOB Shanghai, CIF,DAF
2. Payment: 30% deposit after order confirmation, 70% balance should be paid before delivery. All by T/T.
3. Delivery time: 5-10 working days after payment is received.
4. Standard Steering:Left-hand drive, if you need Right-hand drives, please inform us in advance.
If you have any other questions please feel free to contact us!
Hubei Chengli Special Automobile Co.,Ltd
Factory Address: Chengli Auto Industrial Park, Suizhou City, Hubei Province, China.
Hubei Cheng Li Special Automobile Co. is the National Development and Reform Commission appointed a
professional production manufacturer of various special-purpose vehicles. We are large automobile
factory. Registered trademark "CLW" brand has got the China well-known trademark. Our leading products
are water trucks, garbage trucks, refrigerated trucks, sewage suction trucks, dump trucks, cargo
trucks, truck crane, semi-trailer, oil tanks, cement mixer trucks, LPG ,aerial platform truck and other varieties of models.