General Description of AW-AFP2188 Addressable Fire Alarm Control Panel:
-The AW-AFP2188 is a new type of analog fire alarm control panel which has 324 alarm control points(detectors and modules which are characterized by fully mixed coding, non-polarity and two buses).
-It complies with the provisions of both Fire Alarm Control Units (GB4717-2005) and Automatic Control System for Fire Protection (GB16806-2006).
-The AW-CFP2188 is an economic and smart addressable fire alarm control panel, it's all-in-one design, single loop, maximum 324 addresses.
Specification of AW-AFP2188 Addressable Fire Alarm Control Panel:
Main Technical Parameters of AW-AFP2188 Fire Alarm Control Panel

AW-AFP2188 system capacity

100/200/324 points (non-polarity, two wire bus, fully mixed coding)

AC input voltage

AC 220V±20% 50Hz

DC power

DC24V 5.0Ah, two fully sealed maintenance-free DC12V 5.0Ah storage batteries connected in series

AC input power

120W

Circuit bus

two-wire system

Total length

≤1500m

Voltage UL of the circuit bus

+20V≤UL≤+26V(when the DC power is operating)

+24V≤UL≤+26V(when the AC power is operating)

System working conditions

1. Temperature: -10°C~+50°C

2.Humidity: ≤95%

3.Power supply: AC 220V 50HZ

DC 24V 6A

4.Output contact capacity: AC 220V 1A

DC 27.6V 3A
Model

AW-AFP2188-100;AW-AFP2188-200 ;AW-AFP2188-324

Data Processing

Collect data:through the internal microprocessors in the intelligent detectors and modulesto realize digital filtering and auto-compensation functions;

Carry out data: based on fuzzy control theory and modern fire alarm theory to carry out data processing

Power Supply System

An AC-DC master-standby power supply system

Real-time Printing

Can be connected to a special mini-printer

Equipment Connection

Can be connected to ten multi-line linkage control/monitoring points to control and monitor important equipment.

For The Users

Be equipped with eight bus manual control points, which makes it very easy for the user to control related equipment.

Service Enviroment

Industrial and civil buildings

factories, hospitals, restaurants, hotels, schools, business buildings, government buildings,etc.

Advantage

Accurate and efficient feedback, Humanization setting, Economic, User friendly,etc.
Pictures of AW-AFP2188 Addressable Fire Alarm Control Panel:
Related Products of AW-AFP2188 Addressable Fire Alarm Control Panel:
1. AW-ASD2188: Addressable photoelectric smoke detector
2. AW-ATD2188: Addressable fixed temperature heat detector
3. AW-ASH2188: Addressable smoke and heat combined detector
4. AW-AMC2188: Addressable manual call point
5. AW-ASS2188: Addressable hooter/horn
6. AW-AIO2188-IN: Addressable input module
7. AW-AIO2188-OUT: Addressable out module
8. AW-CODERF2188: Coder for setting address
9. AW-RP2188: Repeater

...
Packing:Regular packing or customized packing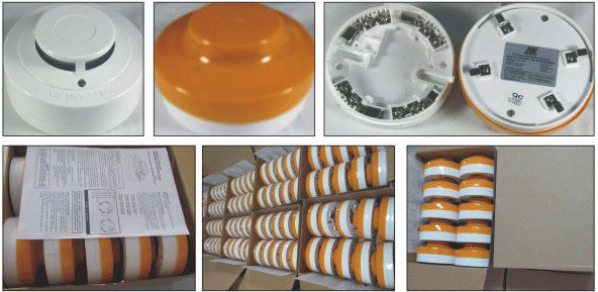 Shipping:DHL,UPS,EMS,TNT,Fedex Express,etc

1.Sample oder is welcomed to test the quality.
2.OEM,ODM service
3.One year warranty and warm afterservice
4.Welcome visit our factory.
Shenzhen Asenware Test And Control Technology Co., Ltd was set up in 2005.Our headquarters is in London of UK. Now Asenware is an international group company in BMS and NDT industries.
We are a technology oriented company that devotes to NDT(Non Destructive Test) and BMS(Building Management System) industries.
We have two factories : one factory is in Shenzhen city for BMS products, and the another is in Dandong city for NDT X-ray products.

We have an experienced R&D team to design special electric product for test and control usage.
We have been striving to provide customers with satifying service throughout a whole sales process.
We have the whole series from fire alarm to fire protection system,we also supply CCTV system.More details,please check our website:www.asenware.com OR asenware.en.alibaba.com
Addressable Fire Detection Alarm System Control Panel Addressable Fire Detection Alarm System Control Panel
Addressable Fire Detection Alarm System Control Panel Addressable Fire Detection Alarm System Control Panel
Addressable Fire Detection Alarm System Control Panel Addressable Fire Detection Alarm System Control Panel