DX-160 teslameter/digital gaussmeter
DX-160 Full-digital high-precision gaussmeter/teslameter is designed for high-test precision, high-resolution magnetic field test applications. It provides a wide-range measurement from DC to up to 50kHz AC magnetic field measurement. It also has function of auto-zeroing and auto-range. Maximum value, minimum value, peak and valley is selectable at hold mode. This instrument can measure and display 6 parameters simultaneously. Units of measure optional Gauss, Tesla, A / M or Oe. This instrument also provides RS232 interface for communication with PC. It is designed and manufactured in accordance with ISO-9001 standard. With the functions of bright VGA color graphics, full menu operation, 5 ¾-bit readings, high-resolution 1 / 600000, it makes you convenient to observe 0.0001mT weak changes in the high magnetic field measurements. It is able to measure maximum at 30KG (3T). It has a large-capacity data storage and you can review the historical-data according to storage time and it can upload data to PC. Products are mainly sold to large institutes, universities and research departments of large factories.
Features
| | |
| --- | --- |
| 5 ¾-bit resolution on VGA color panel | Auto-zero, automatic/manual range |
| Maximum/minimum/peak/valley value keeping and interface locking | RS-232C interface / data output |
| Data-storage (auto/manual)/ Historical-data reviewing | Zero setting / relative measurement mode |
| Probe auto calibration / Auto memory operation mode | Threshold setting and alarming |
| Display units: Gauss, Tesla, A / M or Oe | Time and brightness setting/ Temperature display |
| Communication baudrate adjustment / working temperature display | Dozens of optional basic or customized probes (standard 0.80mm ultra-thin probe) |
Specifications
Model-160 Specifications
0.1mT=1Gs
Range
*(0.1mG-30G)/ (1mGs-300Gs)/(0.01Gs-3000Gs)/(0.1Gs-30KG)
Resolution
0.1mGs(0.01uT)
Accuracy (display value)
DC
±0.20% of reading ± 0.05% of range
AC
±1% of reading
Frequency Range
DC mode
DC
AC mode
AC 2Hz to 50kHz
Analog Output
Output voltage
±3V F.S.
Connectors
Standard BNC
Additional effects
Temperature coefficient
±(0.02% ±1 count)/ ºC
Temperature range
Working temperature
0ºC to 50ºC
Storage temperature
-20ºC to 60ºC
Panel display
320 x 240 pixel , 3.5 inch full view color screen
Communication interface
RS-232 Standard 9-pin D-type connectors
Supply power
Voltage: 200/240v Frequency: 50-60 Hz
Peripheral: computer, oscilloscope, industrial equipment, bus system
Main Function
*High-precision AC / DC magnetic field measurement/ Temperature compensation system.
*Automatic / Manual Range: automatically adjust test magnetic field range to suitable gear in automatic range, manual range has three gears.
* Automatic / Manual Storage: This machine provides 1000 data storage space and automatically store data according to set time (1-60 seconds). Also it provides random storage and can be reviewed as per time and stored order.
*Max / Min Lock: Turn on or off the peak measurement function.Capture and display the highest and the lowest magnetic field readings, and lock the interface.
First gear : Maximum/minimum/peak/valley holding
Second gear: interface locking
Third gear: relieving
*Auto Zeroing mode
1)relative zero magnetic field mode: put the probe into chamber of Zero-Gauss calibrator, zeroing and store the data.
2)eliminate geomagnetic field mode: horizontally put the probe make sure it isto be vertical against geomagnetic field, zeroing and store the data.
*Communications and drawing:
The RS-232C interface function
1) the user can use the computer to read test data, draw various survey map with professional mapping software, and transmit and print chart
2) with serial real-time transmission function of real time monitoring real-time data in a computer
3) query real-time data through fixed instruction
At the same time, DX-160 monitoring analog output ( BNC ) can provide auxiliary automation capabilities without PC circumstances.
DX-160 optional accessories
Remote control system
Gauss meter professional mapping software
Zero Gauss chamber
Industrial control output components
The interface of the mapping software
Picture 1: D plot of rectangular magnets

Picture2: D plot of elliptic magnets
Picture3: D plot of cylindrical magnets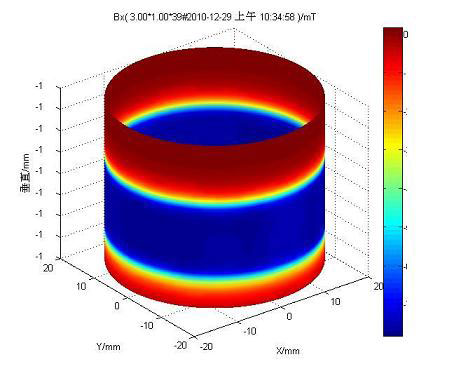 Picture4: D plot of circular magnets
Picture5: D plot of multipole ring magnets
Picture6: Magnets 3 D distribution vector diagram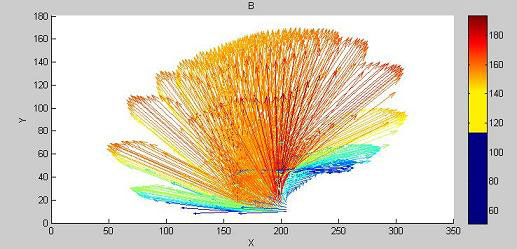 All cargo with standard export packing; If you need special package please let us know.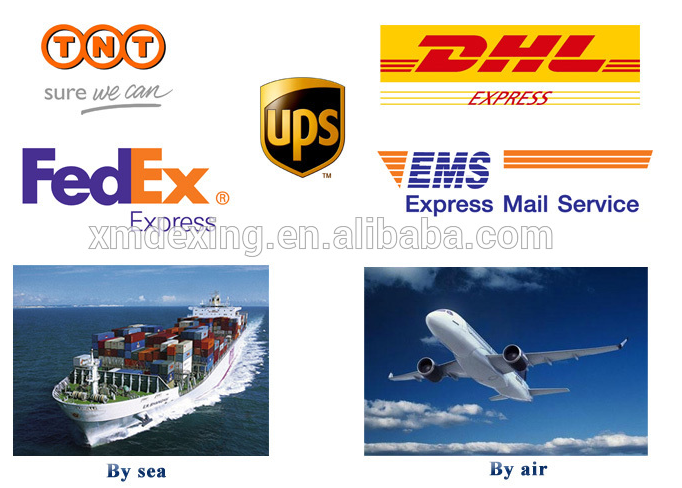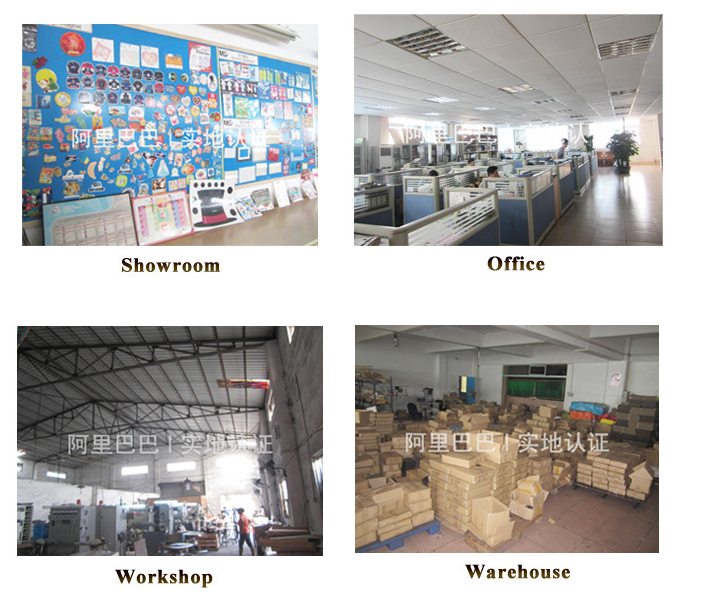 1. Q: What payments are you accept?
A: We accept T/T most of the time, and that also can be L/C, Western Union and Paypal.
2. Q: Are you a manufacturer?
A: Yes, we are a manufacturer and have our own factory.
3. Q: Can you customize the product according to my requirements?
A: Yes, we have professional technical team and rich experience in this field, which allow us to provide special service to meet the requirements of different customers.
4. Q: How long is delivery time? Does the sample is available?
A: Yes, the sample is OK; The delivery time of sample is 3-7 days, the delivery time of cargo is 7-15 days.
More questions we can discuss together!
Welcome to contact us and hope we can have a fine cooperation!