Easyfun hot sale 5D cinema 7D cinema 9D VR cinema
Guangzhou Easyfun Animation Technology Co., Limited
Your best business partner to make money!
Small cost, high return, big profit
What is 5D cinema?
Known as five-dimensional film, is composed of three-dimensional film and surrounding environment simulation.It is a new video product combining 3D film technology and environmental effects of the amusement park 4D which brings a series of physical stimualtion to the audience according to the development of the film to enhance the immersive effects. when audience are watching the steroscopic films revival of the 3D glasses, they will catch the feeling of storm, fire, bubble, smell, lightning, rain, spray mist and lapping legs along the film.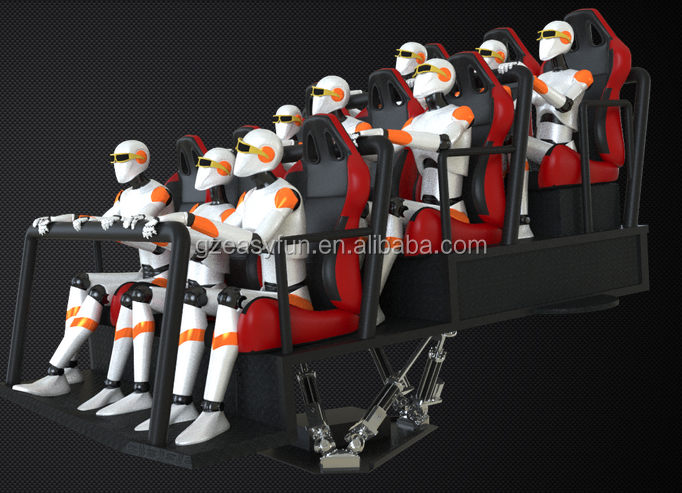 5D cinema layout:
Our technology: 6-DOF Hydraulic / 6 Dof Electric Dynamic / Motion seats / chairs for 5D Cinema
Easyfun has more than 10 years experience in hydraulic field, we built a strong technical team for the 5D 7Dcinema products.
The hydraulic platform is assembled with 6 hydraulic cylinders, 2 iron platforms, engine, control unit and air cooler. Along with the different combinations of 6 cylinders' up-and-down movement, the upper platform moves toward 6 dofs, X,Y,Z, α, β, γ, to simulate the real world. Only with 6 Dof cylinders, the movement can reach to every direction.
5D Hydraulic Platform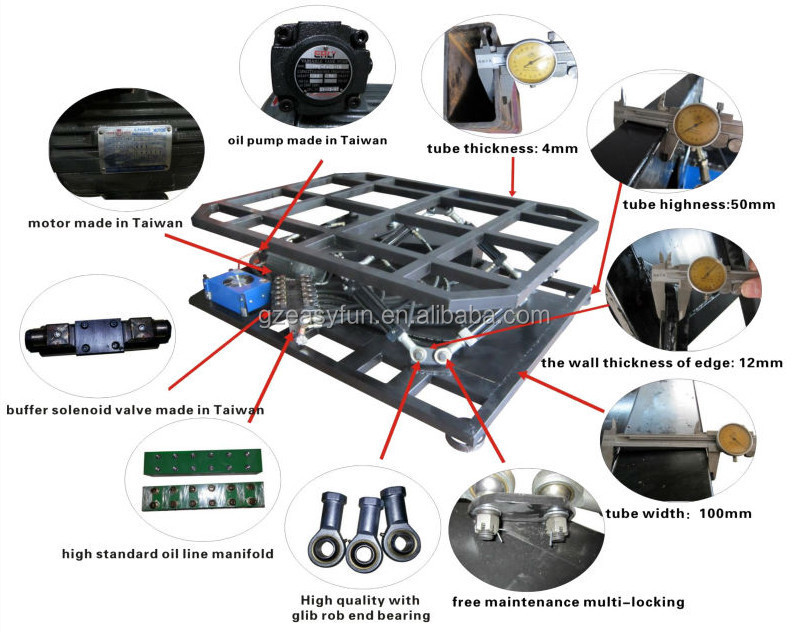 Our mobile truck 5D cinema:
5D cinema Special Effects System: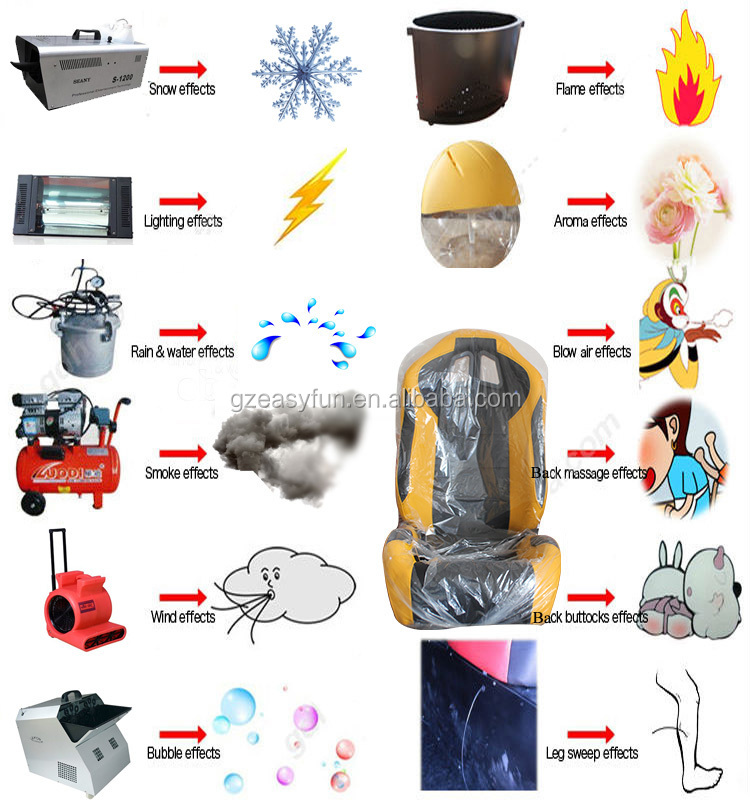 Our 5D 7D Movies:
More than 100 high quality attractive different types of 5D & 7D movies:
More 5D movies keep updating.....
Our special design cinema cabin and seats for 5D cinema
For 6 or 9 seats cinema, the cabin size is 6*3*3m (L*W*H)
For 8 or 12 seats cinema, the cabin size will be 6* 3.5*3m (L*W*H)
Our packing and shipment:
Easyfun always concern the safety of packing, so we use air bubble plastic inside and strong plywood packing outside.
Within 7 days after deposit, we can finish the production and start the shipment.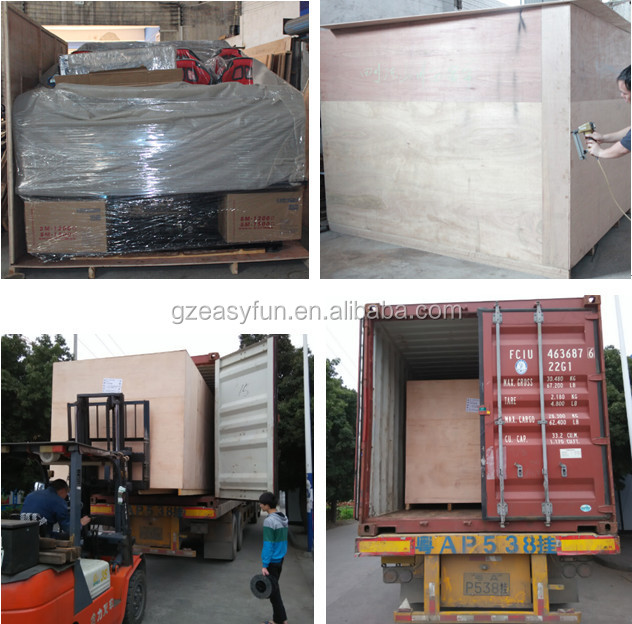 About Easyfun:
Guangzhou Easyfun Animation Technology Co.,Ltd is a professional manufacturer of 5d 7d 9d 12d cinema equipment ,game machines, Artificial Dinosaur car and flight simulator and other amusement park equipment. We have strong development team for producing cinema and movies and other animation products for amusement park.
Market leader in out-of-home multi-sensory interactive attractions, EASYFUN has created the most technologically advanced immersive and interactive media-based simulators for both the entertainment and edutainment markets. With installations in over 50 countries across all continents, EASYFUN continues to push the limits and allow guests worldwide to "live the moment". Since 2006, EASYFUN has operated its own studio to develop state-of-the-art custom content for its attractions.
EASYFUN is a privately held company based in China with offices in Guangzhou and HongKong.
Our Service:
1) . Installation

A:You can come to China our factory in person or send your technicians, we have our professional technicians teaching you how to install and operate 5D and offering you trainnings.
B:If you have no time coming to China, then we will send you diagram, instructions, pictures and videos showing you the installation of 5D step by step.
C: We are very experienced in overseas installation by dispatching our technician to your location to complete the installation of 5D. But some other extra fees like visa, round-trip tickets, acommodation of our technician should be borne by you.

2).One full year factory warranty

We offer you one full year factory warranty. During this period we will offer you online maintenance for free, and supply you for free the damaged key parts excluding projection screen and the lamp of projectors induced by non-human factors.

3).Movies

We have our own professional team working on the 5D 7D movies, normally we can update 2 new movies every month to our customers.
4).Tickets, Posters and Flyers
We will offer you the design for free.
Any question for the 5D 7D cinema equipment please contact us.
Mobile / Whatsapp:0086 13580510943