sample photos of metallic paper napkin rings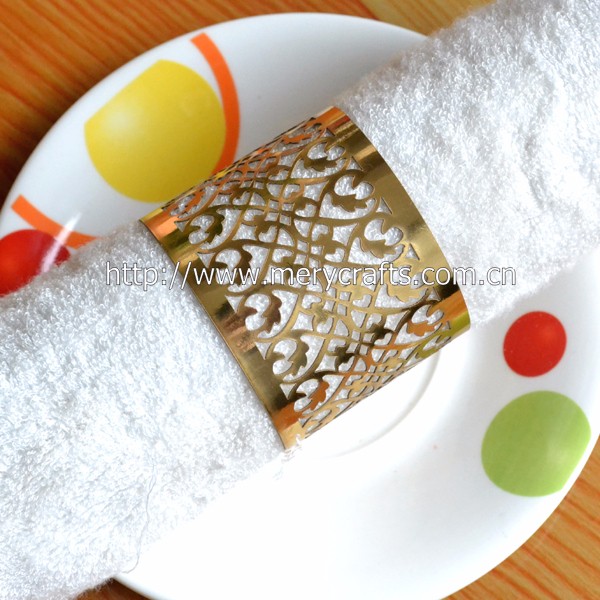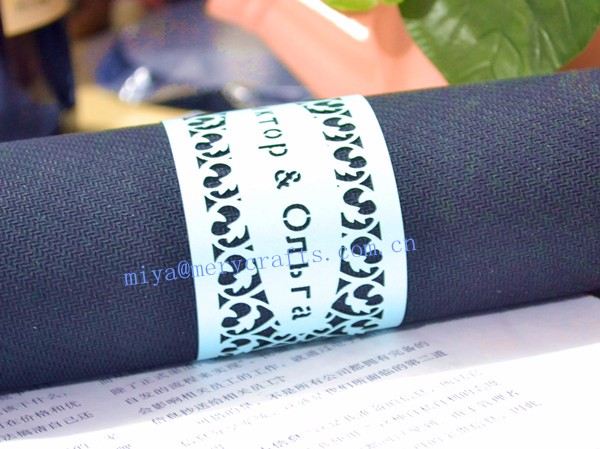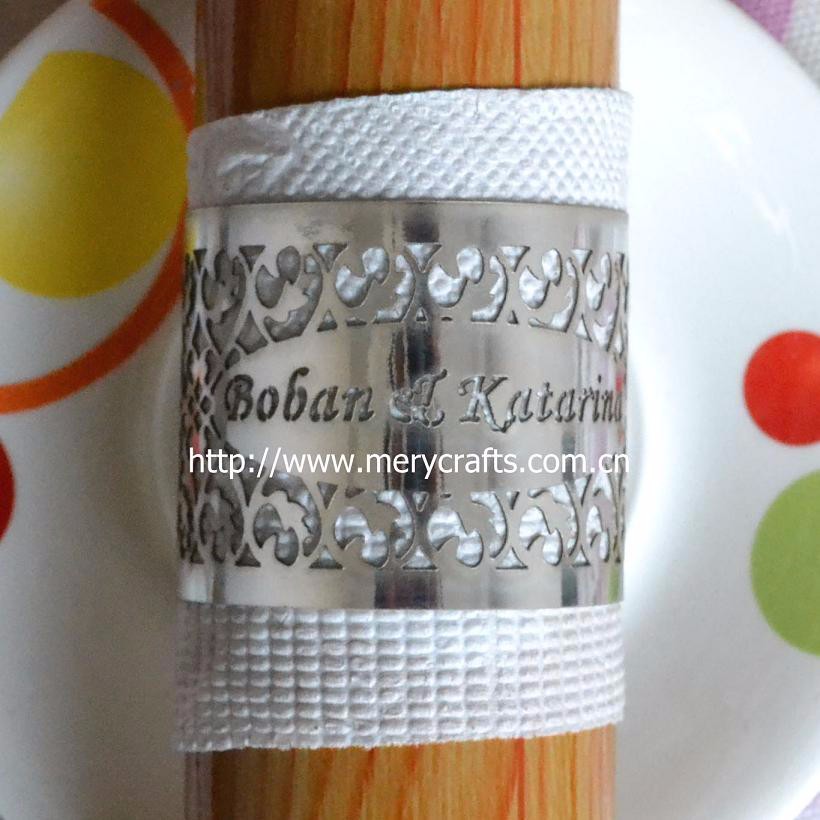 Our Services
1.100% Manufacturer
Our factory is in Jinan, China, a professional manufacturer with high creditability, reliability at your absolute promise. We have many years production experience and export experience.
2. Best material selection
All our goods are made of best materials which have 250g pearl paper, 250g color paper, 250g metallic paper.
3. Good service
We definitely produce all goods by ourselves. It is the stop service from printing, surface disposal, material laser-cutting, craftsmanship, packing, delivery, therefore quality is 100% assured.
4. Quality control
Every single piece of product, every production, procedure is inspected and controlled before packing the goods into export carton. We ensure every of product shipped are of good quality.
5. After sales service provided
Besides, after sales service is necessary for more understanding for your needs. We do keep a close concern.