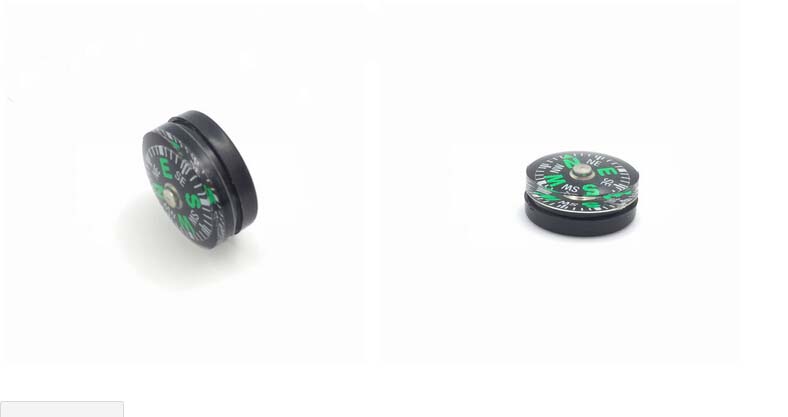 This listing is for new mini button compasses. These well-made mini compasses are perfect for use in compact, mini, or pocket survival kits. Or put them onto your walking stick, knife, binoculars, backpack, etc.

OD size: 20mm (approximately size of a penny)
Easy to read compass dial sealed with clear acrylic top and black plastic base

Grooved edge for easy carrying with a lanyard.
Adout the customs duty orimport tax,
we are not responsible forany customs duty or import tax,these charges are not included in the item priceand shipping cost.To ensure you receive package no need to pay much import tax,we usually delcare "lower value" for you if you have no specialrequirement.