china factory supply certificat AS 4176 composite pipe gas pipe fitting
Product: 120 series fitting for gas pipe
BSP/NPT Size : 1/4", 3/8",1/2",3/4",1",1 ¼",1 ½",2",2 ½"...etc
Color : natural brass color,nickel-plated,chrome-plated,Tin-plated...
Type: Straight,Elbow,Tee,Cross,Male,Female,Wall-plated elbow,Demountable Straight Fittings,Demountable Elbow Fittings..
Three ends connected to multi-layer pipes,with one or two ends different in size from the other end(s). Made of plated brass with press sleeve.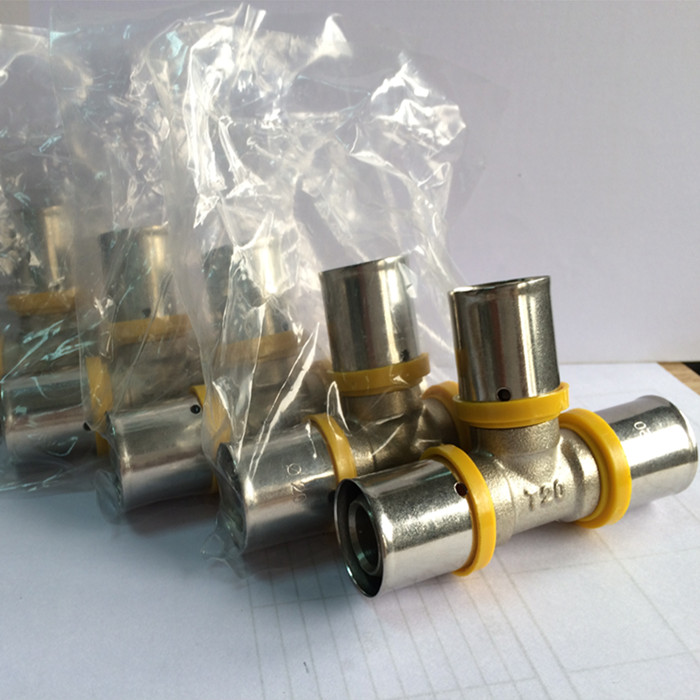 TUBOMART ENTERPRISE CO. LTD
we are a professional OEM manufacturer and supplier of brass products in China. We have more than 10 years of experience manufacturing brass fittings for different kind of piping systems, especially for screw and press fittings for PEX-AL-PEX (multilayer pipes), PEX pipes; we also produce brass valves, brass manifolds for underfloor heating, brass inserts for PPR fittings and many others.
Our factory is equipped with over 200 sets of machines & equipments and with 500 employees work in our company.