Control System:
1, Manual control system, the basic type control system is provided with a current meter, a volmeter, a frequency meter, an oil pressure guage, a water thermometer and indicator lights on the control cabinet and 4 additinal protection fuctions are to be provided as required by customers.
2, AST (Automatic Start Type Control System), Optional Automatic Start Type System is provided When there is an interruption in the commercial power supply (or there is a start signal in other generator sets), this generator set will, subject to time delay acknowledgement (0-30 S adjustable), be automatically started (1-8 times
adjustable). In addition, it is provided with a basic protection function and digital or meter indication of voltage,
current, frequency and rotation speed parameters.
3, ATS (Automatic Transfer System), The optional system is provided with a fully automatic transfer switch, a control electric apparatus and an indicator light on the control panel and is coordinated with an automatic type contral cabinet, thus serving the fuction of automatic changeover between the power supplied by the grid and the power generated by the genset.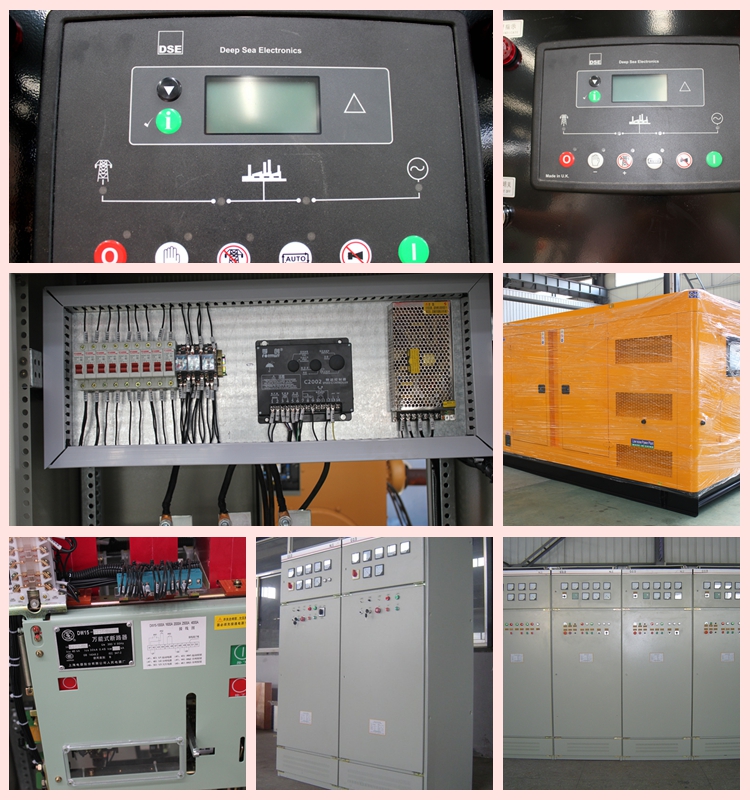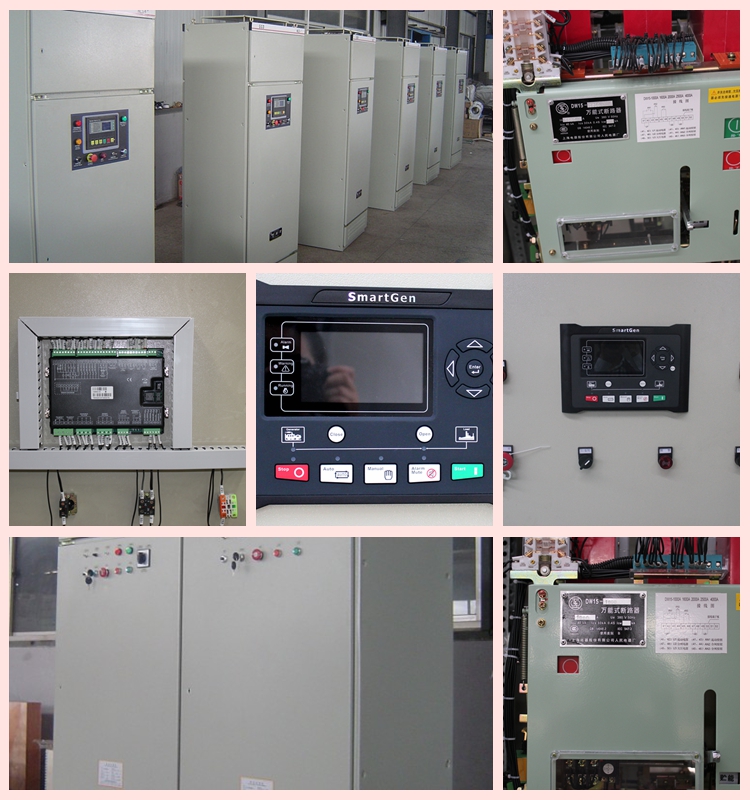 4, Sync Parallel Control System, this control system can connect 2 or 3 or 4 gensets to make more larger power.
such as: if you want 1000kw power, you can choose 2 sets 500kw gensets to work together, using this control system can make 1000kw power.