Medical CE FDA SHR IPL Laser Hair Removal Machine 1,000,000 Shots Germany
Model No.:MED-160C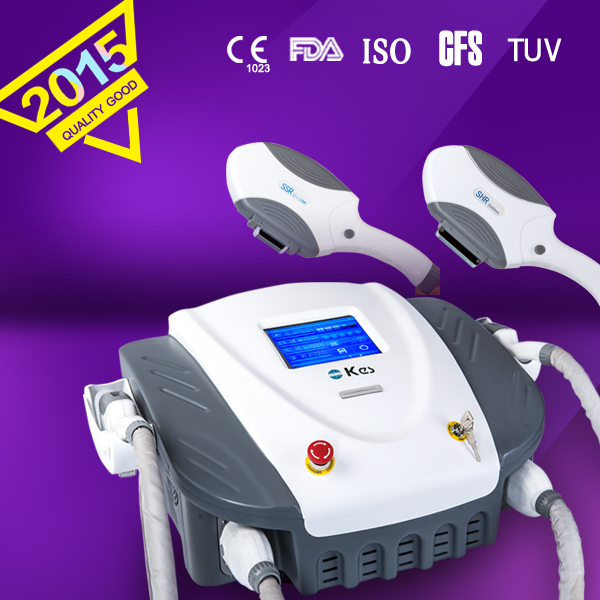 Working Principle
SHR=Super Hair Removal,it's a revolutionary technology of hair removal which is having a sweeping success. (adopt technology AFT,EDF)
SHR combines laser technology and the benefits of the pulsating light method achieving practically painless results.
SHR combined with "In Motion" represents a breakthrough in permanent hair removal with light technology. The treatment is more pleasant than with the conventional systems and your skin is better protected.
Advantages
1) SHR+ SSR 2 hand pieces on one unit
2) Fast treatment. Frequency up to 10Hz!
3) Big spot size: 15*50mm
4) Painless: new AFT technology (Advanced Fluorescence Technology) uses low and equal energy. The special filter cut s 950-1200nm wavelength, which is useless in treatment and absorbs water to make patient feel painless
5) Hairfree, even on work on blonde, red or fine hair
6) Skinfree, suitable for all skin types, even tanners
7) Accurate Software control and parameters adjustable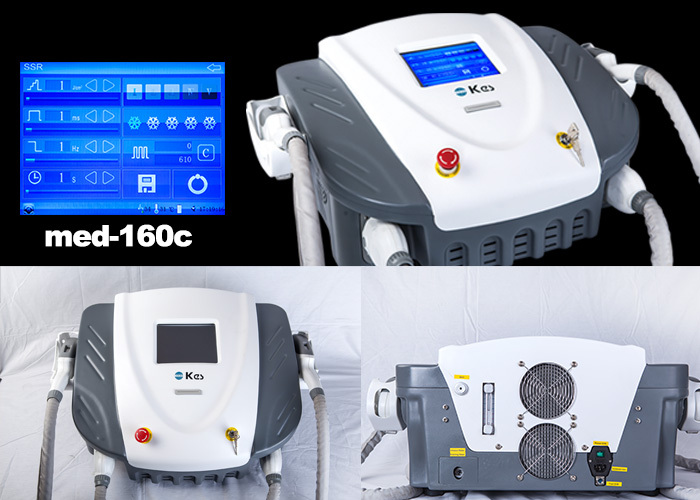 Difference Of IPL SHR & Traditional IPL or laser:
Traditional laser or IPL technologies employ short impulses of approximately 2-300 milliseconds, applying a vast amount of energy (12-120 J/cm2). Energy is transported to the hair root through melanin, where warmth of 65-72° Celsius is produced. Energy reaches the root of the hair follicle solely through melanin. Skin and red blood cells have a similar absorption coefficient as melanin and therefore also absorb the high levels of energy produced by the laser and IPL methods.
SHR technology, on the other hand, utilizes the melanin path only partially (50%)., and combining In-Motion technology, gently warms the skin helping penetrate down to the follicles which produce hair growth.
Research has shown that a slower, but longer heating process is considerably more effective for permanent hair removal than high and short levels of energy. Therefore, when using SHR, the device is passed over the tissue multiple times (in motion) using low energy but a high rate of repetition (up to 10Hz, i.e. 10 times per second) instead of using the traditional method with single, high-energy impulses. Thus, the hair melanin, as well as the tissue of the stem cells, is heated with low energy at a slow pace and over a longer period of time to a comfortable temperature of 45° Celsius.
Comparison:
Parameter

Normal IPL

MED-160C

Advantages

Pulse

Multi pulse mode

1-6/1-15pulses

Single pulse

Single pulse mode can emit energy averagely, but multi-pulse mode focus energy on first pulse, very easy to burn skin

Wavelength

HR: 640-1200nm

HR:650-950nm

Moving IPL filtered violet light and infrared light, which will eradiate and absorb water from target skin. So moving IPL does not have any side-effect to body.

DEC Technology

Unavailable

Available

Make sure energy output accurate and same with the display all the time, which makes operation easy and safe.

Particle filter

& De-ionizer filter

Unavailable

Available

Prolong lifespan of handpiece and machine!

Frequency

0.2-1Hz

1-10Hz

Speed up the treatment, save time

Work technology

Stationary technology

Stationary technology & In-motion technology

Moving IPL can use less time to do treatment on back, leg and arm.

Power supply

1200W

2400W

Make fast charging and achieve fast shooting

Timer

no

30s

Accurate control the time and convenient for operator

Spot size

10*40mm

15*50mm

Biger size increase the efficiency

Operation Interface

7.4" interface

8.4" intelligent interface

More easy for operator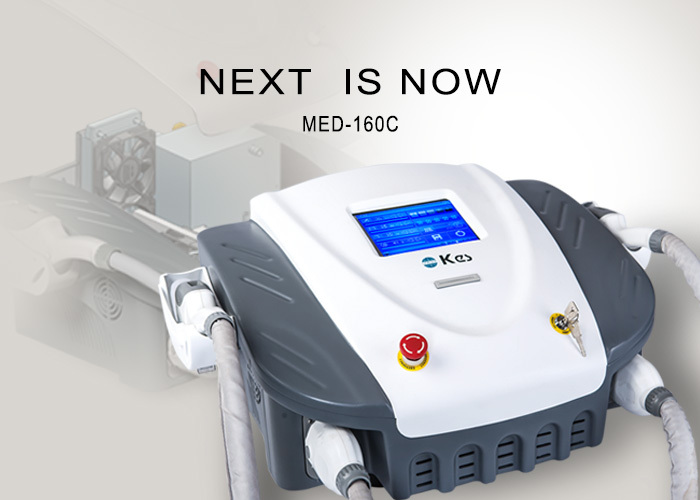 Technical Specifications:
Wavelength (Spectrum)

650-950nm(SHR)

570-950nm(SSR)

Energy Density (Fluence)

1-26J/cm2 adjustable

Spot Size

15x50mm² (SHR),12*33mm2(SSR)

Pulse duration

1-15ms

Pulse

Single

Pulse Repetition Rate

1-10Hz

Timer

1-30s

IPL Peak Power

2500W

Cooling

Continuous Crystal contact cooling (-4°C~4°C ) + Air cooling + Closed water circulation cooling

Stand-by Working

Continuously for 12 hours

Display

8" True Color LCD Touch Screen(Intelligent operation)

Electrical Requirements

100-240VAC, 20A max., 50/60Hz

Net Weight

29 kgs

Dimensions (WxDxH)

55*46*40cm
1.Packing details:
We use the high quality alumimum alloy box which is not only strong but also moistureproof, anti-knock, heatproof, it's the best package for Medical & Beauty equipments!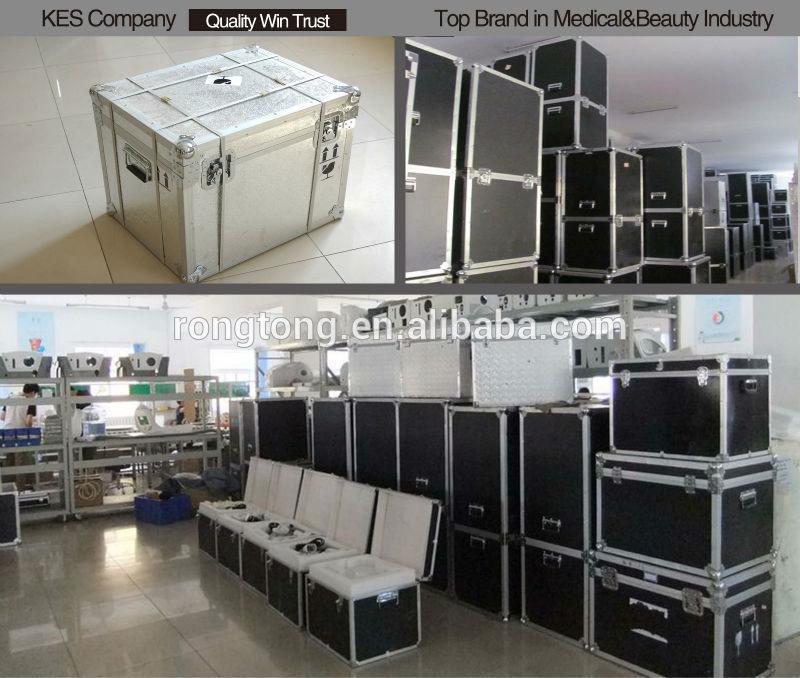 2.Shipping details:
We can offer the door to door service by air or by sea according to your request, DHL, UPS, TNT, FEDEX and Air cargo is our usual shipping methord.
1.Trade show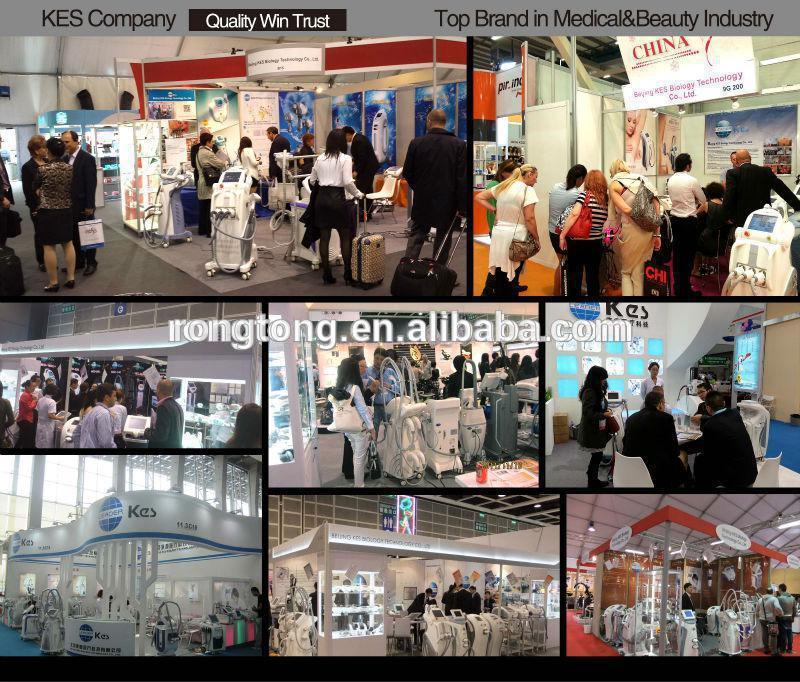 3.Certifications:
Currently our products are all Medical CE, CE, ISO13485 approved, some models has passed FDA 510K; Besides, we are Alibaba and " Made-in-china" 's Assessed Supplier too!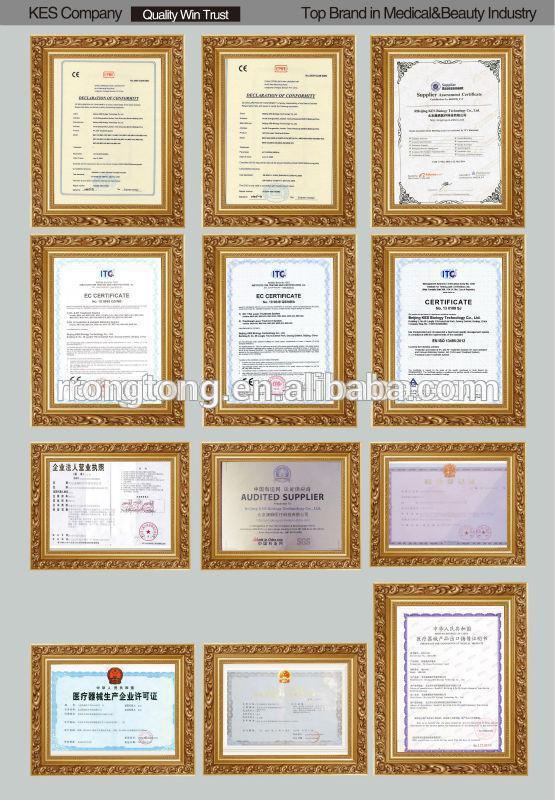 Our Services
1.Warranty:
12 month for host machine, Lifelong Maintenance Service
2. Once the machine have any malfunction during the operation, how to do?
Please rest assure if you met such problem, because KES has a professional after-sale service team which can reach you immediately and solve the machine's problem within 1-3 days.
For details, please contact with us freely
3.If the machines broken during the shipment, how to do?
Generally there will be transportation insurance in the shipment, once there is any damage during the transportation, KES will help you to solve the claims with the insurance companies to collect your money back in time.
FAQ
1. What is the Payment Terms?
Re: T/T (Wire Transfer), Western Union
2. How do you delivery the machine?
Re: By door to door service, say DHL,UPS,TNT,FEDEX,etc ,Or air cargo
3. What about the delivery?
Re: About 14 working days.
4. What's your warranty?
Re: 12 months for host machine.
5. Do you offer clinical training?
Re: Yes .Welcome to our company for free and professional training.
6. Do you offer OEM/ODM service?
Re: Yes .Welcome to contact us for more details.