NAME: 2016 fashion custome crystal couple necklace pendant belongs to you .
Purpose: perfume bottles necklace, rice pendant,wishing bottles.
Can use bead, luminous sand, dried flowers, perfume, notes, and anything you want to put things to fill it.
Product features:
1. have hole the pendant, can be full it with small thing.
2. Pattern can be customized according to your request.
3. Installation is simple, the screw is tightened.
4. Pattern is clear and bright, Brand new pendant.
Applicable scope:
1 company promotional gifts
2 wedding guests gifts
3 Christmas gifts
4 scenic souvenirs
5 more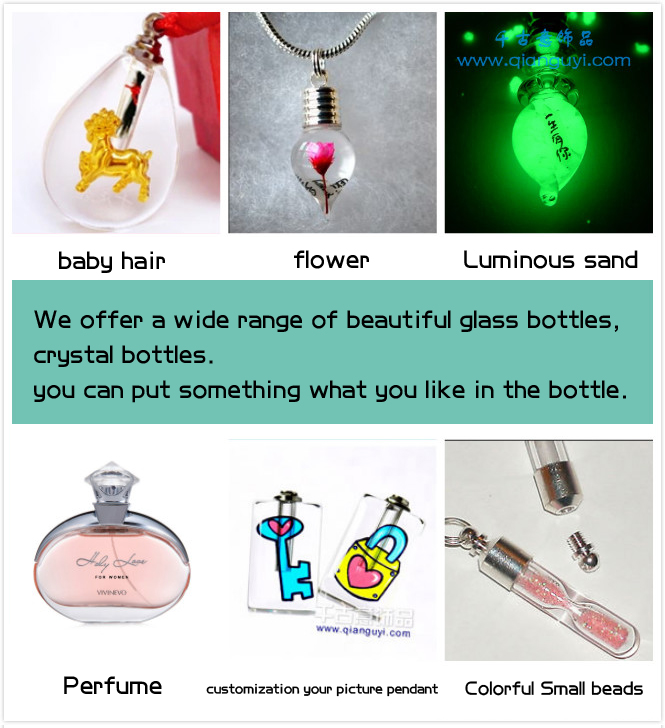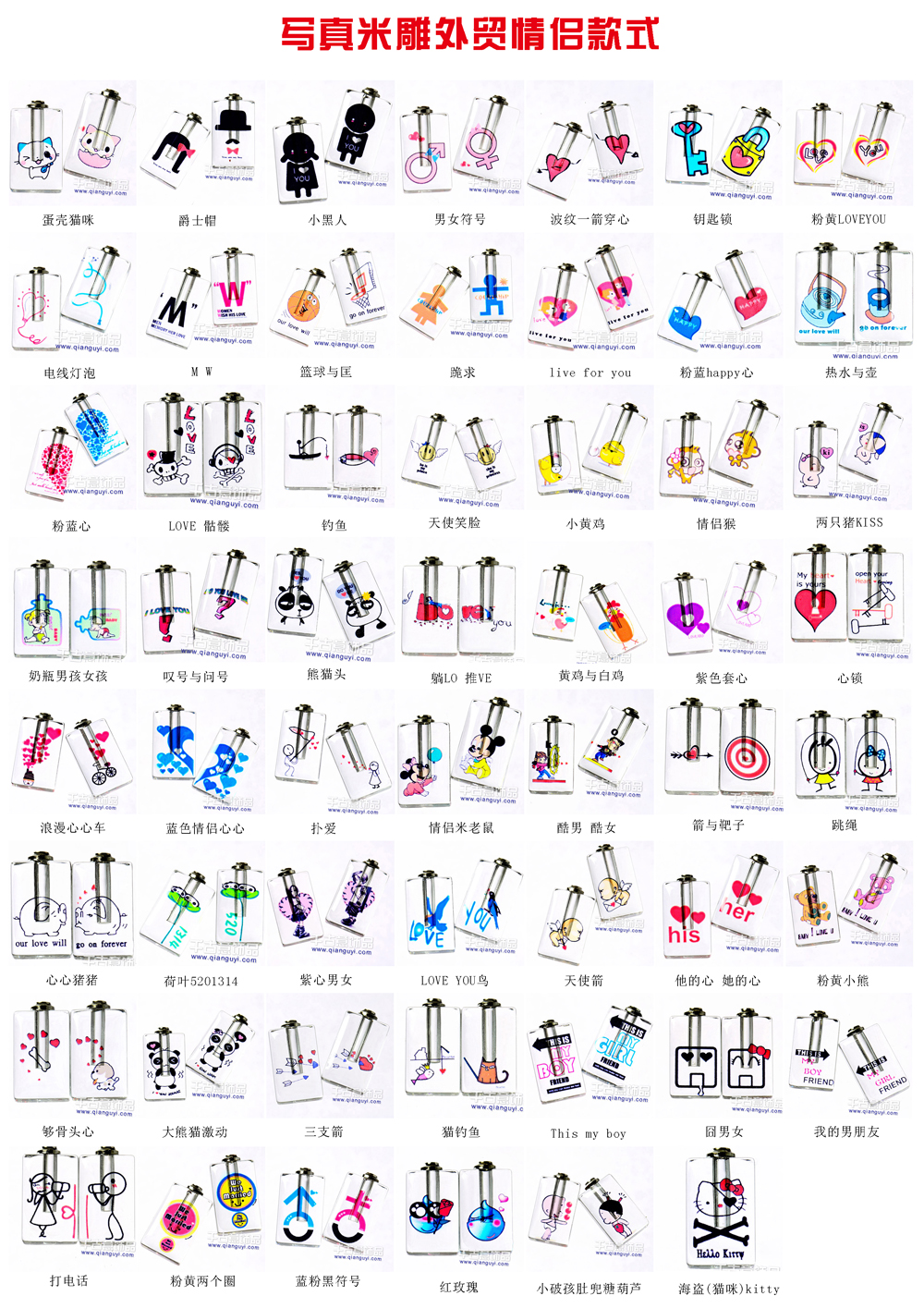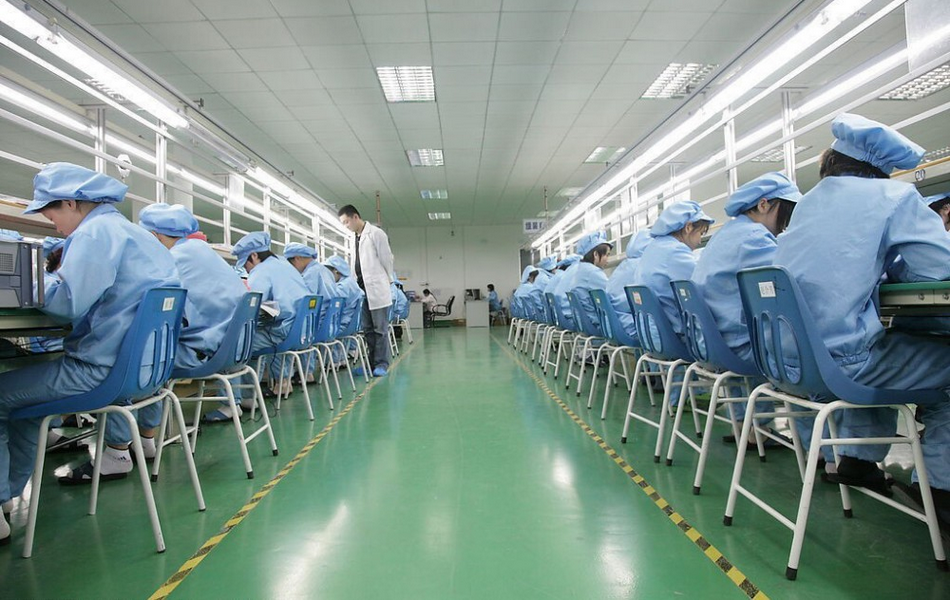 High Quality,Factory Price!
you will find a wonderful world!
Our company is located in the capital of China. has more than 10 years of experience in jewelry industry.
We have professional design team, can design and produce according to your requirements.
We have advanced production technology and unique technological process.
So we can produce unique product for you.
(your DIY design, logo/name/wordsand other,then we will show it on the pendants)
Hope all everyone can enjoy our products!
we have many other style pendant ,you saw these is only part of my products.
If you want to customize your pendant, contact me!
Each Pendant in a plastic package.
Then the 50 pendant mounted to a bag.
Or packing according to your request.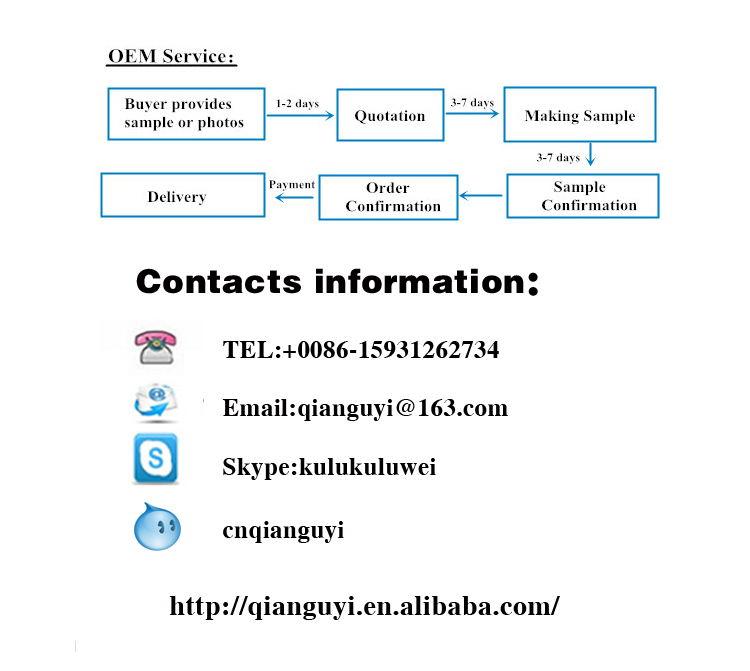 my whatsapp number:+8615931262734
contact with me ,we will give you the best service.