Payment by Paypal 17'' Touch Screen self-checkout kiosk check out counter For Shop
Onsite Installation

Technical Support for Hardware Debug and Integrated Software Development

Custom / Off-the-shelf Software

Microsoft Windows / Linux / Android OS

Other User Input Devices Provided by Customers are Acceptable
Standard Configuration for Payment by Paypal 17'' Touch Screen self-checkout kiosk check out counter For Shop
Parameters of Main Components for Kiosk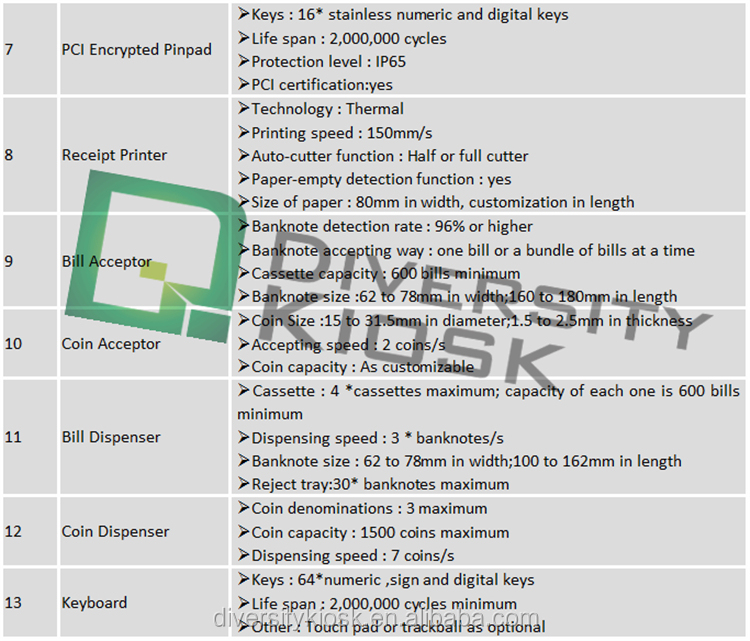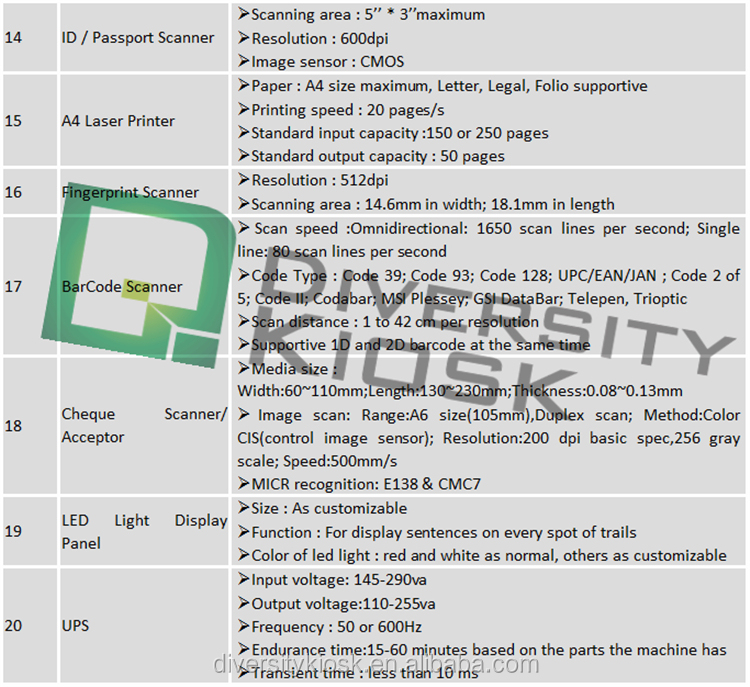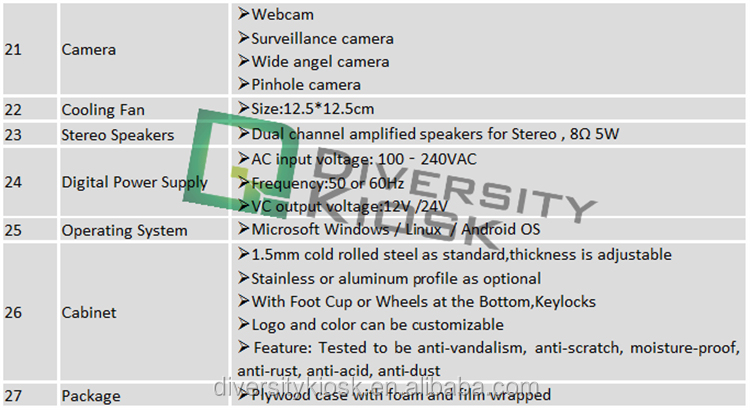 Features of Payment by Paypal 17'' Touch Screen self-checkout kiosk check out counter For Shop
High transparency / accuracy / durability, pure tempered glass, screen reacts to fingers with or without gloves, fingernail, gloved-hand, pen, swipe-card, or any other stylus activation, continues to work with liquids and other contaminants on the screen
All kiosks have security features like safety locks, properly tested to be anti-vandalism, anti-scratch, moisture-proof, anti-rust, anti-acid, anti-dust ,cooling and sound systems
Application of
Payment by Paypal 17'' Touch Screen self-checkout kiosk check out counter For Shop
Web-based Applications,

Check-in / Check-out,

Ticketing,

Cashless Payment,

Paying speeding tickets,

Registering a vehicle,

Money transfers.
Customizable kiosks contain electronic payment functionality for self-service banking transactions, utility payments, court fines and fees (civil, family, criminal), property tax, toll tags, DMV motor vehicle tag renewals, parking and traffic citations, and more.
Diversity Kiosk Team(Shorthand for Shenzhen Diversity Kiosk Technology Co.,Ltd) has over 10 years experience in self-service kiosk design and manufacturing,more than 1000 models have been worked out successfully.Now over 100 skillful staff work at two different factories which both located in Guangdong Province, and equipped with complete production lines of Sheet Metal Processing, Powder Coat Painting , Assembly, Quality Inspection.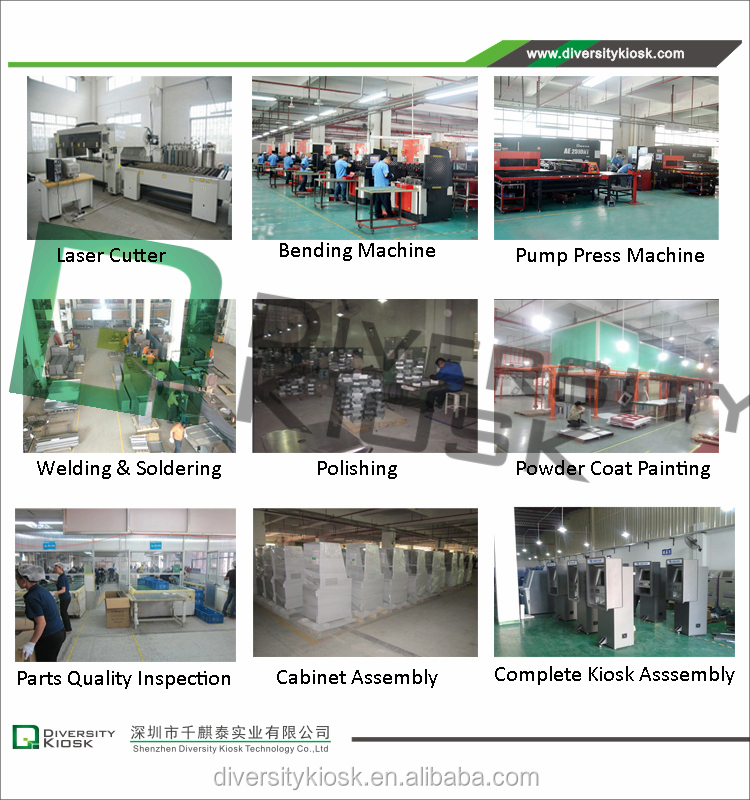 With expertise in payment solution area traditionally, we expand business scope to healthcare, ticket vending and outdoor kiosks. After building of hundreds of models and solutions, Diversity Kiosk wins the trust of global partners like Verizon, Mcdonald's, China Bank.