Professional manufacturer for industrial pipe making machine on basis of equality and mutual benefit
Specifications
Manufacturing machine for PVC pipe
1.Certification:CE&ISO9001:2008
2.Pipe diameter are various according to custmers' require
Manufacturing machine for PVC pipe
The production line is mainly used in the production of PVC pipe,The producing line was adjusted according to different countries' conditions and imporived them at a hign level producing quality.
At the same time the line can be at a high capacity and easy to maintain.
This line is composed by:
1. Feeder
2. conical twin-screw extruder
3. pipe mould
4. vacuum calibration tank
5. Spray box
6. haul-off
7. cutter
8. stake
Main Technical Parameters

MODEL

PVCG-110

PVCG-160

PVCG-250

PVCG-315

PVCG-400

PVCG-630

MATCHED EXTRUDER

SJZ51/105

SJZ65/132

SJZ65/132

SJZ80/156

SJZ80/156

SJG92/188

OD RANGE(mm)

20-110

50-160

75- 250

110-315

200-400

315-630

LENGTH OF VACUUM CALIBRATOR TANK(mm)

6000

6000

6000

6000

6000

6000

HAUL SPEED(m/min)

0.6-6

0.5-5

0.4-4

0.3-3

0.2-2.5

0.2-1.5

INSTALLED POWER(kw)

67

85

95

125

135

255

TOTAL LENGTH9(mm)

17000

18000

20000

20500

28000

30000

The extruder and haul-off adopt imported AC frequency speed controller, vacuum pump and haul-off motor all adopt superior products. The haul-off method has two-claw, three-claw, four-claw, six-claw and etc. You may choose saw blade cutting type or planrtary cutting type.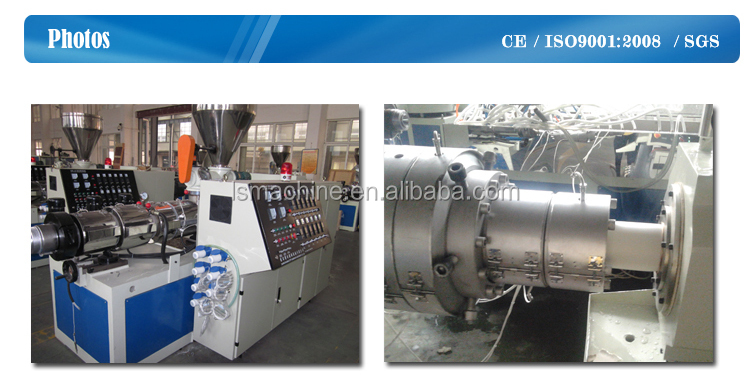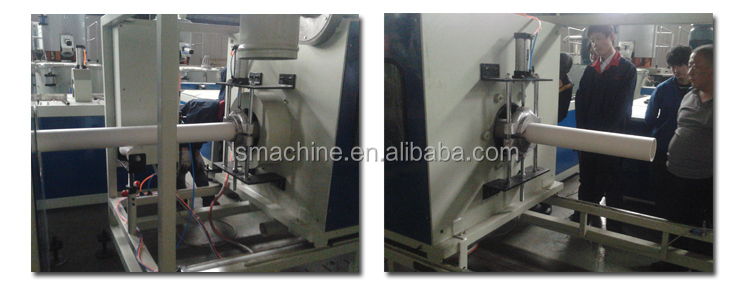 Question and answer
Q: Your company is a transactional company or an industrial manufacture factory?
A: We are an industrial manufacture factory which locates in Zhangjiagang city.
Q:All of your products are made by your self or compacted via purchasing the others?
A: We have independent technical team who focus on making machines, all the products are made by our technical team.
Q:What is the ability of your factory?
A:About 90 lines per year.
Q:Do you have any other services about your products?
A:We have a lot of experience on making projects and specifications for our clients, also we have a fixed service system.
Q:How do you make the quotation for clients?
A:The price depends on quality and performance but the clients should be satisfied first.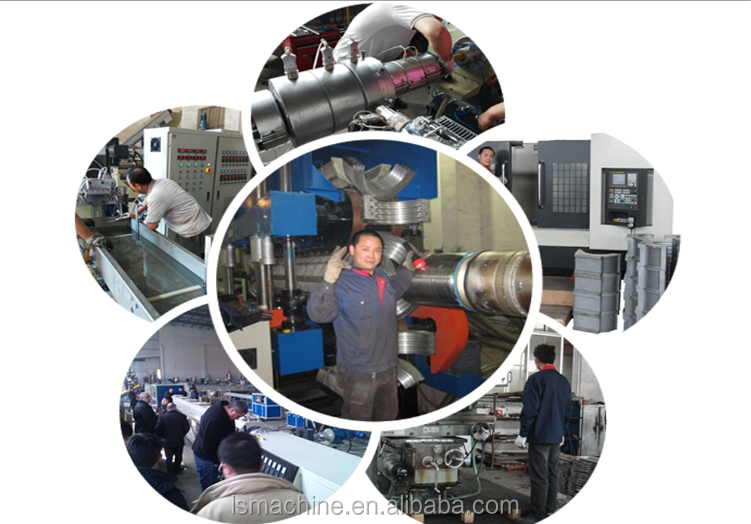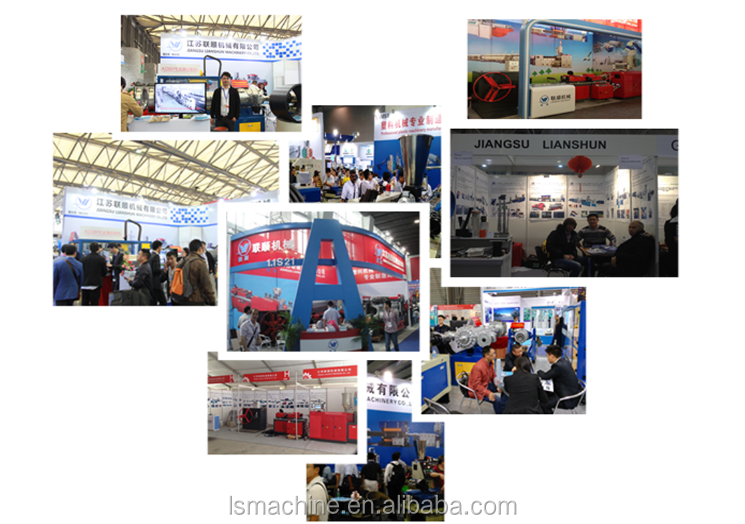 Why choose us:

1. Low cost : all the machine ,we make it ourself to reduce the cost of our customer.
2. Genuine product with excellent quality : we choose our material very strict, all the material come to our factory must pass the quality test substandard goods are returned to the supplier.
3. Engerneers available to serve oversea:
4. Quick delivery: the company provide just in time delivery with its streamlined supply chain
5. Cost saving we take strong attention to every detail in the manufacturing process,the quality control in our factory is very strict, all defective semi-manufactures must be treated again or reject. all the machine must be checked out ,then deivered to our customer. all about that pushing up the price, what we want to do is give our customer a good quality product with stable working and long lived.