SI2225 two component condensed type silicone potting adhesive sealant for electronic potting
SI2225,two component silicone potting adhesive
Features:
1. SI 2225A/B is used in potting protection of varied components. It can vulcanize to deep layer. The two components have a good fluidity after mixing. You can adjust the proportion of curing agent while operating. It's primerless and bonding well with most materials. It can be used to fix the accessories and resist water, dust and leakage current.
2. Double component high clarity liquid silicone adhesive, condensation dealcoholization.
3. Low viscosity, easy to process and operate.
4. Low hardening condensation, no corrosion and unstressing.
5. Excellent insulativity and stability in high temperature.
6. Excellent bonding, good water-proof and moisture-proof.
Use:
1. Electronic and modules of automobile.
2. Power control module.
3. LED display screen.
4. LED spotlight, led wall washer, Broad Area Linear Lights and fluorescent lamp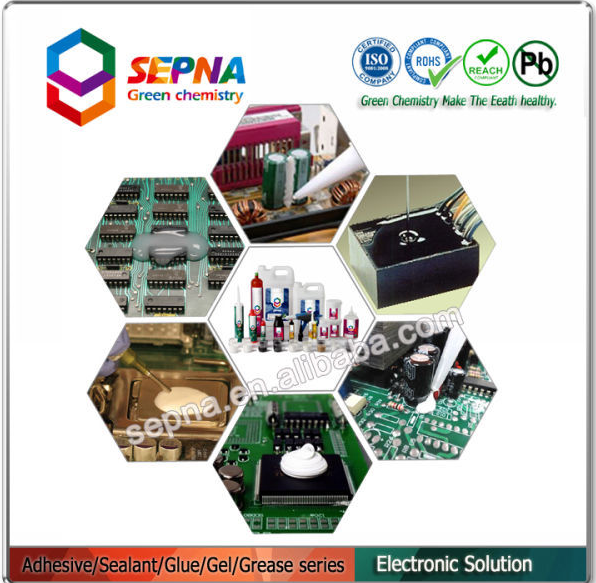 Data Table:
Properties before curing

Component

2225T

2225W

2225B

A

B

A

B

A

B

Appearance

Transparent fluid

Transparent fluid

White Thick liquid

Transparent

fluid

Black fluid

Transparent

fluid

viscosity, mPa·s(25℃)

1500

100

3500

100

2500

100

Density, g/cm3(25℃)

1.02

0.98

1.12

0.98

1.12

0.98

Mixture/mass ratio

A:B = 100:(10±3)

Viscosityafter mixing(mPa·s(25℃)

1,000

2,500

1700

Operation time after mixing, min(25℃)

50

20—9

Curing condition, min,25℃

240

50-300

Properties after curing

Appearance

Colorless transparent elastomer

White elastomer

Black elastomer

Hardness, shore A

21

25

21

Tensile strength, MPa

1.2

1.5

1.5

Shear strength, MPa

0.3

0.7

0.7

Dielectric strength, KV/mm

≥20

Volume resistance DC500V, Ω·cm

1.1×1014

Loss factor (1 MHz)

<0.008

Dielectric constant (1 MHz)

<3.00

Service temperature,℃

- 50 - 200
Operation:
1. Mixing uniformity in the packing before using.
2. Maxed A, B component as the weighing ratio of 10:1, mixing, and injected to the protection components (or modules) which need potting directly. In order to reduce the bubbles, injected slowly along the walls of the implement..
3.Let the components sit,out of bubble by themselves,heat curing or curing in the room temperature after the bubble disappeared,need about 1-6hours.
4. About potting equipment please contact our Marketing Department
Note:
1. It can improve the performance of the hardened by vacuum defoaming for mixed component.
2. After use, please seal the package.
3. The curing speed will be slow in the low temperature, suggest workshop in constant temperature.
The temperature is too low will lead curing speed Pianman, the proposed workshop thermostat
4. Once SI2225 contact with sulfur, amine, tin material would be difficult to sclerosis.
Package & Storage
Product Mode
SI2225
Material
Silicone of Double Components
Color
White/Black/Transparent
Packaging

Part A:10kg Barrel Part B: 1kg Bottle

shelf Life

Shelf life: 12months for part A; 12months for part B

Storage

B component should be keep in cool and ventilative place




Shelf life: 12 months (25℃)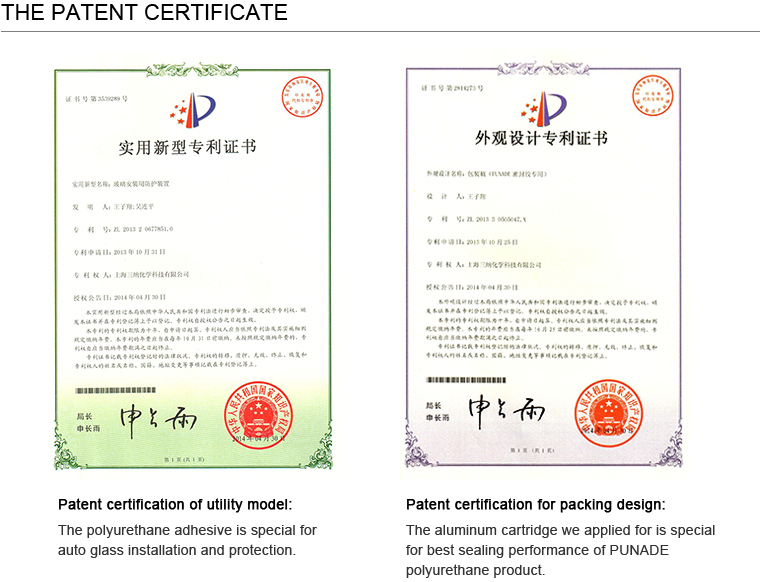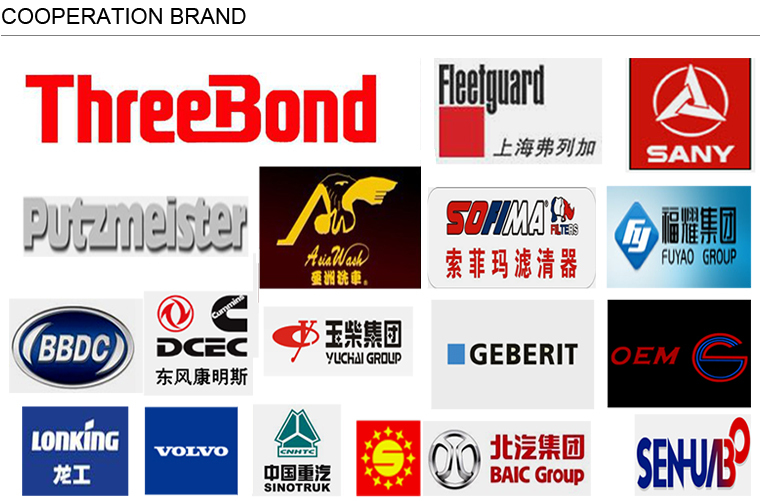 1.Q:Delivery time ?

A: Normally,delivery time of sample order is 7 to 10 days,
standard order is 15-20 days.
2.Q:How to get samples ?

A: Normally,Sepna offer our customer 1-2pcs or 50-100g free samples for quality testing.
3.Q:How to be Sepna's distributor ?

A: As the growing of Sepna's global business,we need to find more and more distributors and agents
worldwide.Sepna will provide the best solution and service for our partners.
For more information,pls contact our salesperson or call us:+86-400-882-1323
4.Q:Any OEM service ?
A: Yes. Sepna can offer the customer OEM label service,and will give the protection of the your right in your market.
5.Q:Do you have MOQ ?
A:Yes.Normally,MOQ is 2000pcs or 1000kgs