YFDC-LT06 Medical Equipment Manufacturer Portable Gynecological Exam Table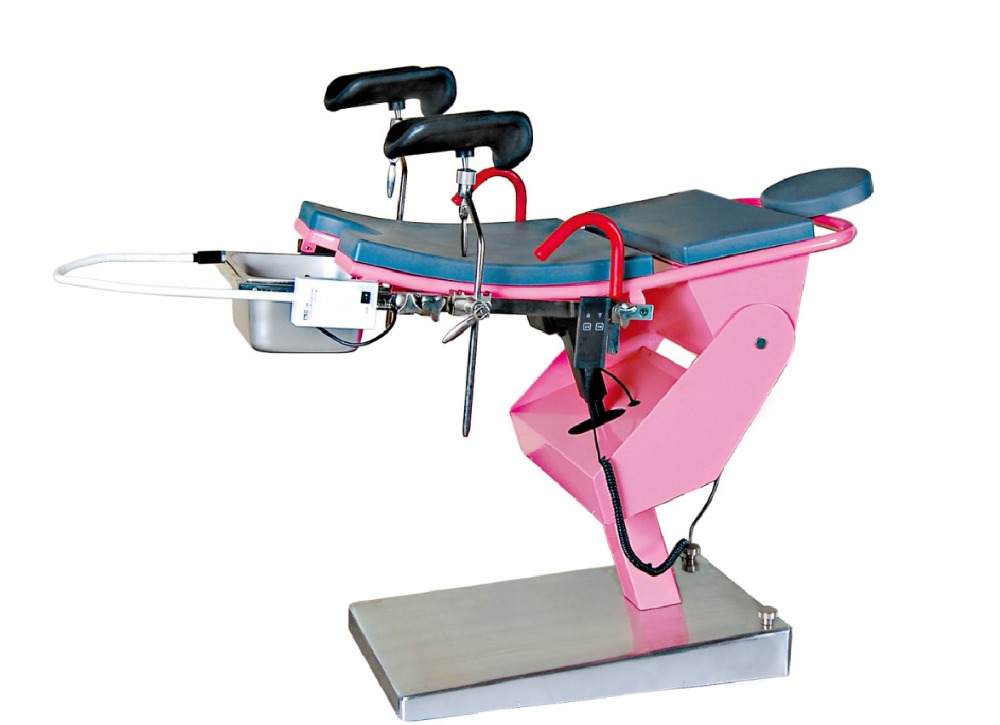 ² Introduction:
It is designed on the base of gynecology clinical examination and the special request of treatment.
It can be used for gynecology, urology surgery, mirror check and diagnosis.
The bed surface is streamline and conforms to the patient body posture.
The dynamo-electric adjustment satisfy whole inclination.
The height of the obstetric table is adjusted by the whole inclination.
The bed surface and the head pillow are made of polyurethane cushion which is easy to disassemble and sterilize.
The bed two sides might install the vaginoscope according to the customer request.
There is a hidden ordure basin under the bed, it is easy to handle dirty water and sundry goods.
² Main Features:
Install endoscopy onto both sides of bed according to customer's request.
Hidden built-in dirt pots under the bed, easy to deal with sewage and debris.
PY form mattress is optional. It is attachable and can be cleaned easily.
Integrated top plate with arc shape
Low position to facilitate patient
Bed can be moved or locked.
A pair of leg support, a pair of hand grip, a S.S basin
² Specification:
| | |
| --- | --- |
| Table overall length | 1200mm |
| Table width | 550mm |
| Table Max Height | 1200mm |
| Table Min Height | 480mm |