china brand radial tire passenger car tyre SUV tire for sales

S

pecifications:
Passenger radial car tyre /pcr car tires /SUV tires/Winter tires/White wall tires
1. Car tire manufacturer with factory price,very very competitive .
2. 10 days delivery after payment
3.800 containers sells per month.
TOP 10 tire manufacturer in China. As the professional tyre manufacture and vendor, we are very glad to expand more market by cooperation with you.
Brands: WIDEWAY.

15 Million pcs capability / year for PCR.

Certificate: Europe Labeling, E-mark, S-mark. ECE, DOT etc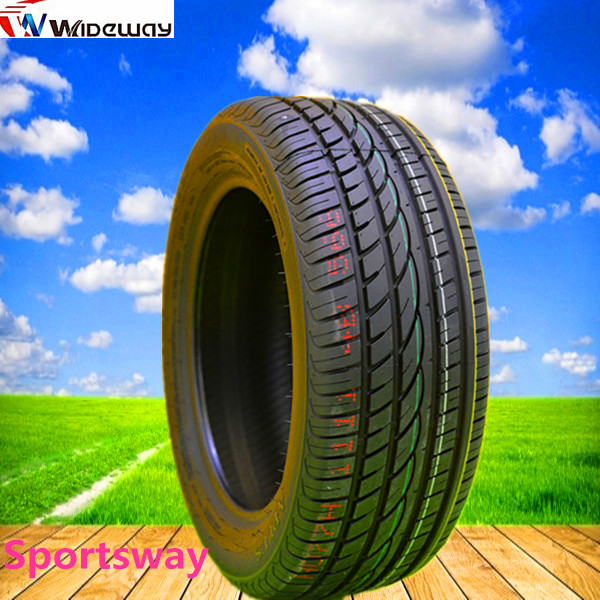 tyre pattern
1.Four wide circumferential tread grooves and lateral grooves with fine sipes provide efficient water evacuation ,outstanding wet performance.
2.continuous block patterns on shoulder enhance the ride stability at high speed cornering .The rim protector will protect wheels from curb damage
3.Continuous outside tread blocks enhance excellent performance and precise control when cornering at high speed.The special rib segment design optimize contact pressure distribution,improve road contact area and provide precise control .The serrated groove walls absorb noise and deliver a quieter ride.
4.Special tread compound delivers excellent grip on both dry and wet roads and reduce the rolling resistance to save oil and protect environment.
Tyre size
| | | | |
| --- | --- | --- | --- |
| 235/65R17 | 235/55R19 | 275/55R20 | 285/35R22 |
| 245/65R17 | 245/55R19 | 275/60R20 | 305/40R22 |
| 255/60R17 | 255/50R19 | 285/50R20 | 305/45R22 |
| 255/65R17 | 255/55R19 | 295/35R21 | 295/35R24 |
| 265/65R17 | 265/50R20 | 295/40R21 | 305/35R24 |
| 255/55R18 | 275/40R20 | 265/35R22 | 295/30R26 |
| 255/60R18 | 275/45R20 | 265/40R22 | 305/30R26 |
PCR Car Tyres Sizes Available
HP Series:
165/65R13, 165/70R13, 175/70R13 , 175/65R14, 185/70R14, 195/70R14, 185/65R14, 185/60R14, 185/65R15, 195/65R15, 205/65R15, 195/60R15, 205/60R15, 205/60R16, 215/60R16, 225/60R16, 225/50R16, 205/55R16,etc.
UHP Series:
195/50R15, 195/55R15, 205/50R16, 205/55R16, 215/55R16, 225/55R16, 225/50R16, 205/50R17, 205/45R17, 205/40R17, 215/45R17, 215/40R17, 225/55R17, 225/45R17, 235/55R17, 235/45R17, 215/35R18, 225/40R18, 235/40R18, 225/35R19, 235/35R19, 245/35R19, 225/35R20, 275/45R20, 285/50R20, etc. Shandong supplier good quality tire.
SUV series:
235/65R17,235/70R17,245/65R17,255/65R17,255/70R17,265/65R17,265/70R17, 275/60R17,275/60R17,285/65R17,255/55R18,255/60R18,235/55R19,245/55R19,255/50R19,255/55R19,265/50R20,275/40R20,275/45R20,275/55R20,275/60R20,285/50R20,295/35R21,295/40R21,265/35R22,265/40R22,295/35R24,305/35R24,295/30R26,305/30R26 etc. High performance SUV.
Winter Tires:
165/70R13,175/70R13,155/65R14,165/65R14,165/70R14,175/65R14, 185/60R14, 185/65R14, 185/65R15, 195/55R15,195/60R15, 195/65R15, 205/65R15, 205/55R16, 205/60R16, 215/60R16, 215/65R16, 215/55R16, 225/55R16, 225/45R17,225/40R18, 245/45R18, 255/55R18,235/65R16C,245/70R16 etc.
4x4 Series:
235/65R17,235/60R16, 235/70R16,245/70R16, 255/65R16, 265/70R16,225/60R17,235/65R17, 215/70R16 etc.
| | |
| --- | --- |
| Packaging Details: | wrapped with plastic paper or nude--- label only |
| Delivery Detail: | within 15 days after receiving the deposit |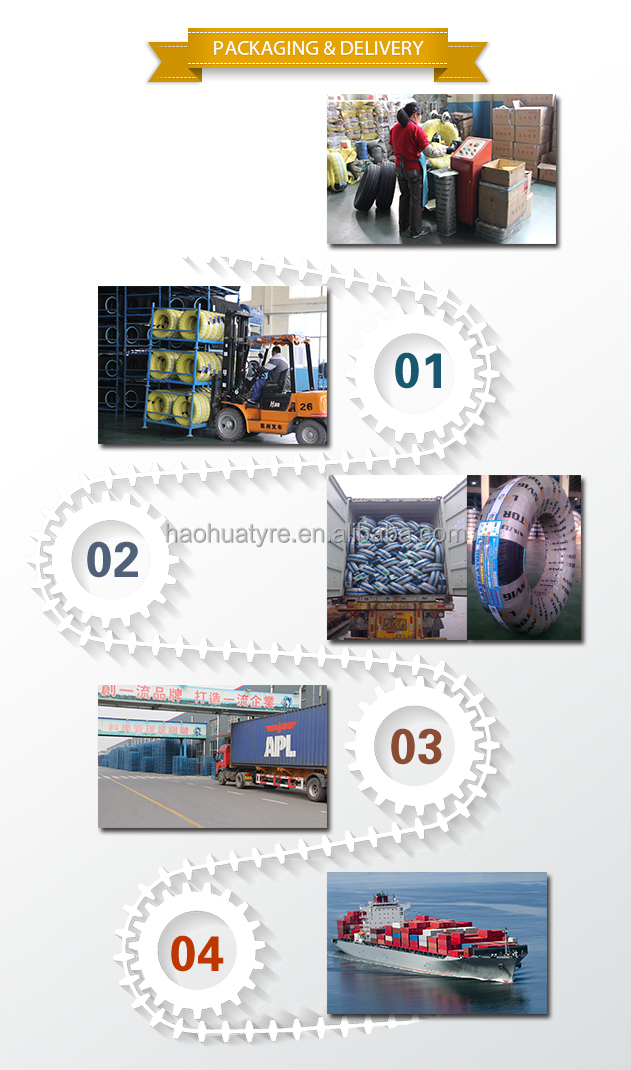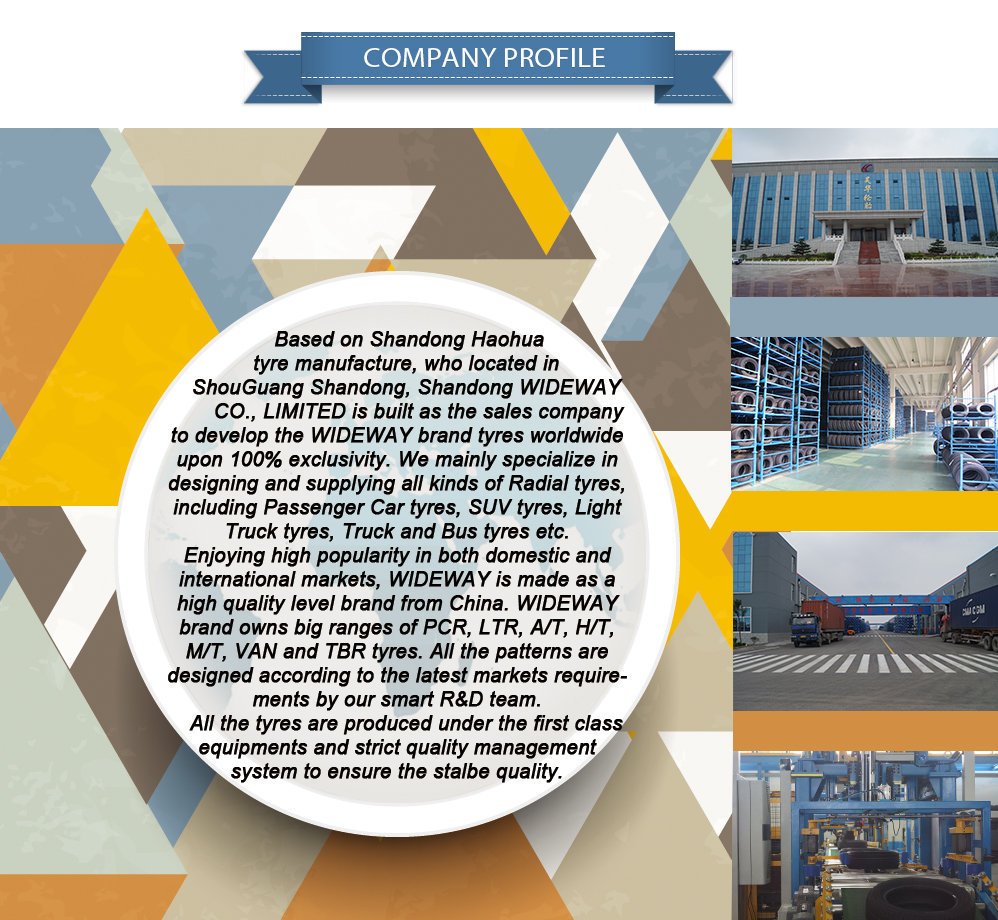 Shandong WIDEWAY Tire CO., LTD . based on Shandong Haohua tyre manufacture, who located in ShouGuang Shandong.
We mainly specialize in designing and supplying all kinds of Radial tyres, including Passenger Car tyres, SUV tyres, Light Truck tyres, Truck and Bus tyres etc.
Enjoying high popularity in both domestic and international markets, WIDEWAY is made as a high quality level brand from China. WIDEWAY brand owns big ranges of PCR, LTR, A/T, H/T, M/T, VAN and TBR tyres.
All the patterns are designed according to the latest markets requirements by our smart R&D team. The tyres are produced under the first class equipments and strict quality management system to ensure the stalbe quality.
There are 12 reasons to make you believe us
Over 10 years export experience.

One of top tire manufacturer in China.

Capacity of radial new PCR is 20 million/year.

Capacity of radial TBR is 2 million/year.

Certificates : ECE, DOT, EU label, REACH, CCC, INMETRO,etc

Technique is from UE.

Carbon black is from CABOT etc.

Steel wire tire cord is from BEKAERT etc.

Natural rubber is fromThailand and Malaysia.

Investments: 200million US$ Staffs: 4000 persons +/-

Equipments: First class equipments from Germany, Holland, Japan and China

Main Values: Green, Safety and Economy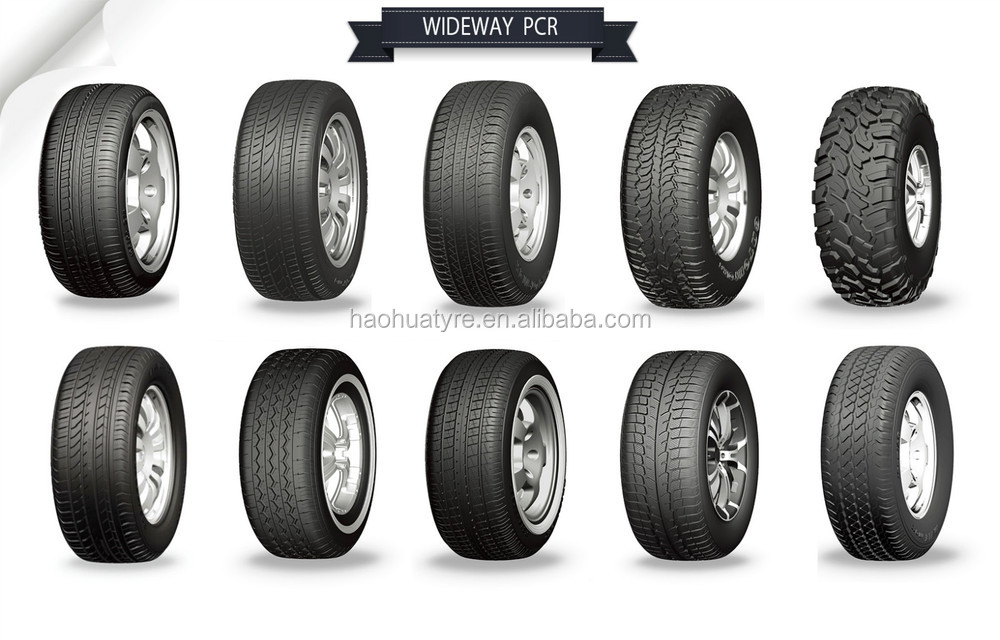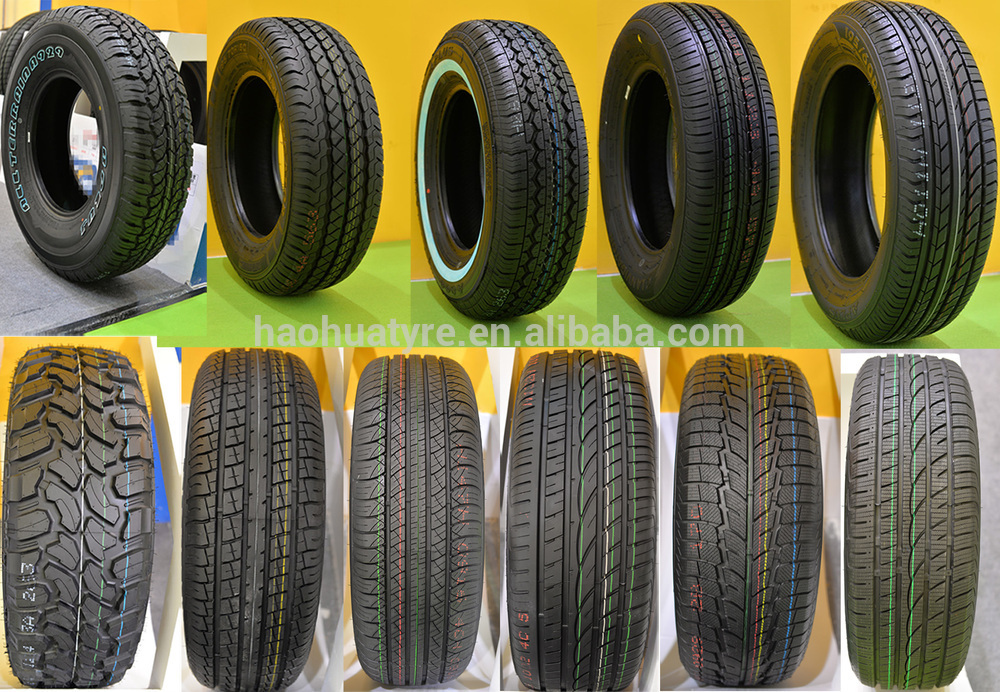 1.The top five Radial tyres factory in north of china (about 4600 workers ,senior economist 3 people ,senior engineer 7 people ,intermediate engineer 24 people ,engineering technicians 920 people
2.steel cord imported from Italy,pure natural rubber from Malaysia
3.Our technology is from Michein technology
4.All our machines equipments are from Germany and Janpan
Main Certificates:
(DOT,ECE,REACH,RDW,GCC,SASO,ISO,CCC,SASO,SONCAR,S-MARK,INMETRO etc.)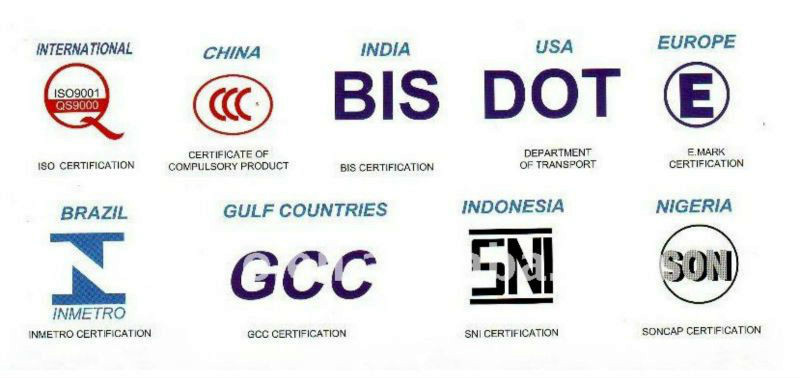 Test report :

Exhibition:
Our sales range covers America , Canada , the Middle East , SouthAmerica , Africa , Europe and lost of Asian country.
FAQ Time
Shandong Wideway Tire Co.,Limited warrants,subject to the terms,conditions,and limitations stated herein,tires it sells to be free from defects in materials and workmanship,
1.Who is covered by this limited warranty?
(1)You are the authorized distributors from Shandong Wideway Tire.
(2)Your tires bear the Department of Transportation prescribed tires identification numbers and are not branded "NA"(Not Adjustable) or "Blem" (Blemish),
(3)Your tires have been used only on the vehicle on which they were originally installed according to the vehicle manufacturer's or tire manufacture's recommendations,and your tires were purchased within 3 years.
2.What is covered and for how long?
(1)Shandong Wideway Tire warrants that if a tire becomes unserviceable due to an eligible adjustable conditions during the tread life (defined below) within 3 years from the original date of manufacture.
(2)The tire will be replaced by an equivalent new tire.
(3)A replacement charge may be required in order to obtain a replacement tire (as defined below),or a credit can be granted based on tread remaining.
3.Replacement charge ?
(1)For tires being removed from service due to a defect in manufacture's workmanship or materials, but not within the first 2/32" wear .
(2)The replacement price will be calculated by multiplying the current selling price (or sale price if original invoice is available) by the pe percentage of original tread depth that has been wom from tire.
4.What is not covered ?
This warranty does not cover tires that becom unserviceable due to cuts, snag or punctures
(1)Conditions resulting from road hazards, such as impact damage,cuts, snag or punctures
(2)Conditions resulting from improper installation, wheel misalignment, or tire/wheel assembly imbalance
(3)Conditions or irregular wear resulting from consumer damage,such as improper tire and vehicle maintenance,misuse,abuse or accident
(4)Tires which have been repaired ,retreaded, or reclaimed
(5)Tires wom beyond the Tread wear indicator
(6)Ride complaints after the first 25% tread wear
(7)Ozone or weather checking on tires over 3 years from the date of manufacture
5.When does the warranty end?
(1)A tire has delivered its full original tread life and the new tire coverage of this warranty ends when the tread wear indicators become visible
(2)Three years from the date of original tire manufacture or new tire purchase date (without proof of purchase,date of manufacture will be used or determine age)
6.Obligations
In order to be eligible for the limited Warranty Service,a Official Warranty Claim Form must be filled out and sent into Shandong Wideway Tire along with DOT number(s) and serial number(s) cut off from the tire, picture(s) of the tire and of the adjustable condition visibly marked on the tire.
7.Disclaimer
This warranty ,or any warranty stated or referred to herein, is exclusive and in lieu of any other warranty regarding the quality of tires,whether expressed or implied, and remedies for breach thereof shall be limited to those specifically provided herein.
8.Remark
Proper vehicle and tire care is necessary to obtain the expected wear from a tire, it is your obligation to properly maintain your tires and the vehicle upon which they are mounted, including:
(A)Operating your tires at the inflation pressure recommended by the vehicle manufacturer
(B)Keep your tire/wheel assemblies in balance
(C)Maintain proper wheel alignment
I'm sure we'll have a pleasant cooperation
Della Liu