CNC
Plasma and Flame Cutting Machine Cutting Metal Equipment For Sale
Brief introduction
The gantry CNC plasma and flame cutting machine is specially designed for metal plate and pipe cutting,it is characterized of high automation and efficiency,easy operation and long service time. This CNC plasma and flame cutting machine is gantry structure with double-driven system, working size can be customized upon requirement.It can be used for cutting carbon steel, stainless steel and non-ferrous metal in any 2 d graphics and 3d pictures,this is widely used in metal cutting fields.You buy this machine equal to buy one plate cutting , one tube cutting machine , it can reduce the cost and reduce the space .
Optional model :(it demand customer's cutting thickness)
A:plasma tube and plate cutting machine
B:flame tube and plate cutting machine
C:plasma and flame plate tube cutting machine
(this machine used for big size metal sheet , more than 1500*3000mm , if the cutting size less than 1500*3000mm , it can use table plasma cutting machine )
Advantage of the equipment :
1- Machine shelf is 8mm thick steel plate welded thicker than the other manufacturers to improve the structural strength of the machine, and enhance life.
2-The front beam bezel 20mm , after a one time large gantry milling machine milling together , increase the surface finish .Rail groove is also disposable after a large milling machine milling together , increasing the beam rail straightness and parallelism , to ensurance the positioning accuracy .(the machine frame all made by ourself , we have milling machine in our factory , have quality guarantee )
3-Adopt hollow beam design :it is our factory special design , can increase the structural strength , remove the hard power , heat and prevent the rack deformation .
4-Longitudinal Transmission: bilateral rack and pinion drive, no gap, soft fit
Pros: You can prevent excessive wear gear rack, and increased life expectancy
5.Lifting Body: The changeling wheel concentric rotation tight structure, not easy to damage .
6. Transmission sublance
Main Torch driven by a traction rope sublance drive, using rope drive, flexible, not easy to break.
Technical parameters
Plate and tube plasma and flame cutting machine parameter

Model

3000mm

4000mm

5000mm

6000mm

7000mm

8000mm

X axis effective working size

2300mm

3300mm

4300mm

5300mm

6300mm

7300mm

Y axis effective working size

It is depands on customer's demand

Pipe diametr

50-600mm

Drive mode

Bilateral stepper / servo drives

Cutting thickness

Flame cutting thickness :6-200mm

Plasma cutting thickness :depand on the plasma source

Torch

Plasma torch /flame torch /plasma and flame torch

Moving speed

0-6000mm/min

Cutting speed

0-2000mm/min

Voltage

220v/50HZ ,380V/50HZ
Application

This machine can cut mild steel with flame cutting, and cut high carbon steel, stainless steel,aluminum, copper and other non-ferrous metal with Plasma cutting; can configurate as you required.,thus it is widely applied in industries such as ,steel structure ,shipyard , metal working, excavator ,shipbuilding ect industry
Sample Show
plate sample show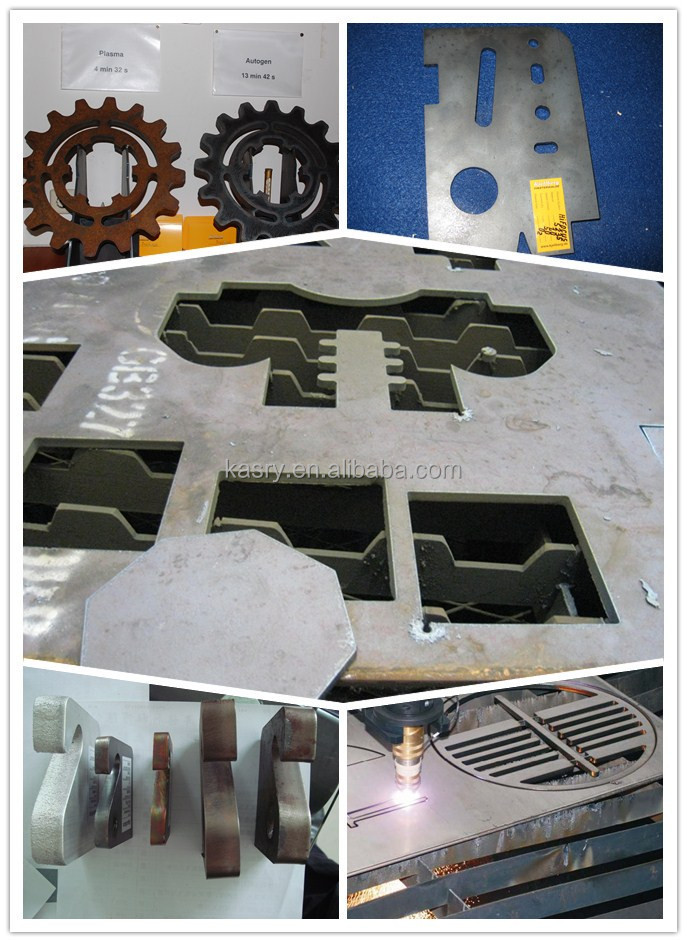 Machine in factory for different customers:

After-sales service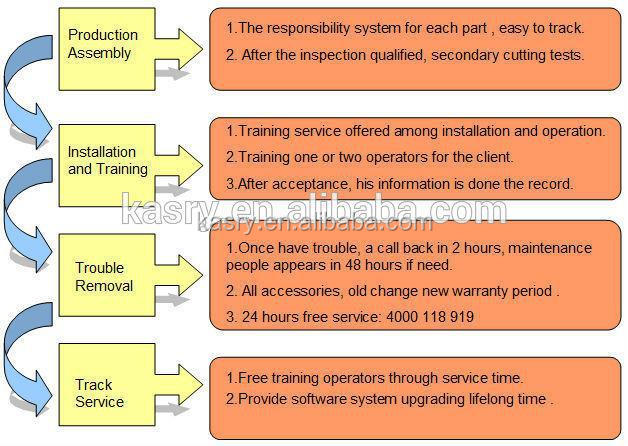 Factory overview