ST679-HSD 7" LCD Monitor is a high-quality HD/SD portable production monitor that combines compact size, affordability with a range of professional inputs and features. This monitor provides intuitive onscreen controls and a crisp 1024 x 600 resolution so that you can keep your shots sharp, perfectly framed, and in focus. Designed to be used as an external video display in a production environment, this HD monitor unit allows you to step back from the camera to frame and capture the action in comfort without having to look through the camera's built-in viewfinder. It converts the image you would normally see on your tiny built-in camera screen to a much larger display that enables easier viewing and won't strain your eyes. An external display monitor is especially ideal in complex camera setups or extreme angle shots where it might be hard to access the viewfinder or when using a jib, crane or dolly to capture your footage. With connectivity through HDMI input as well as Component/ Composite Video/ Audio inputs and outputs, ST679-HSD can easily be attached to a wide variety of cameras and integrated into any production workflow or situation.
Speaker and Stereo Headphone Output
In addition to broadcasting picture, the V-Screen is also equipped with an audio system so you can simultaneously monitor your audio input while watching your picture.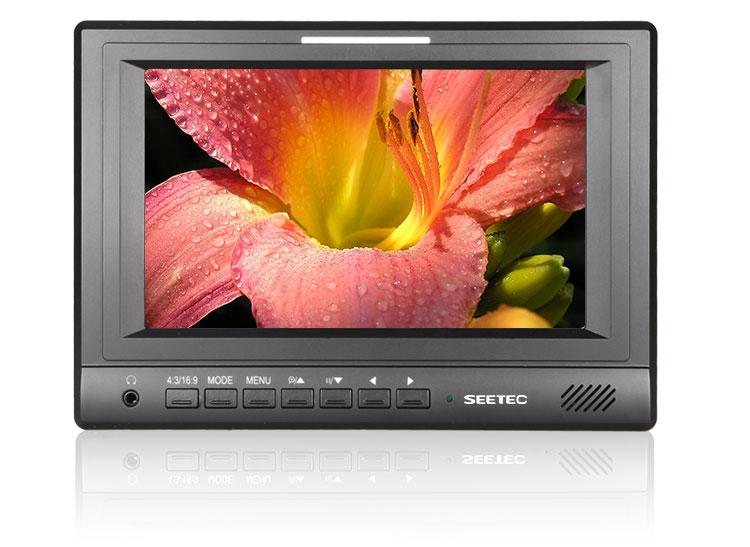 The bonus Tally connection kit allows you to easily use your camera and monitor in a multi-camera setup, triggering the built-in Tally light red or green on the front of the monitor when the camera is live.
Multiple Inputs and Outputs
Multiple input formats meet the need of the professional input and display functions with all HD, SD, analogue video signal inputs. The monitor comes with 3G HD-SDI, HDMI, Composite, and Component Input and Ouput.
ST679-HSD has HDMI input ,SDI in and out, to allow it not only display live signals, but also send them out to other monitors simultaneously. It's able to display live picture on multiple displays at once while still maintain the original video quality.
1. Camera 5D II Mode
2. Check Field (Mono/ Red/ Green/ Blue)
3. Centre Marker
4. Screen Marker (96%, 93%, 90%, 85%)
5. Full Screen Display in Mode of Monitoring & Recording
6. 4:3 & 16:9 Image Adjustable
7. Front Earphone Jack
8. Image Freeze & Flip (U/D, L/R)
9. Picture in Picture (PIP)
10. H/V Delay
11. Tally Indicator
12. Pixel-to-Pixel Mode
13. Underscan/ Overscan
14. Zoom-in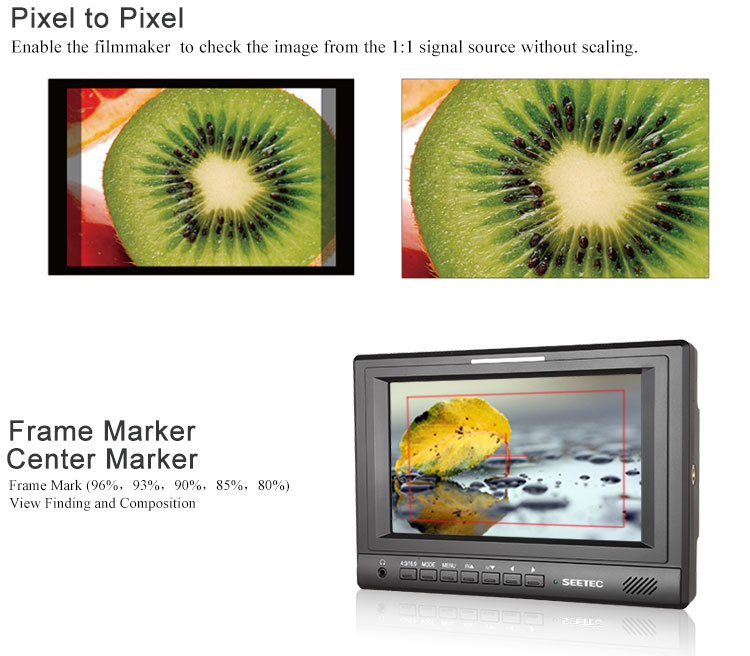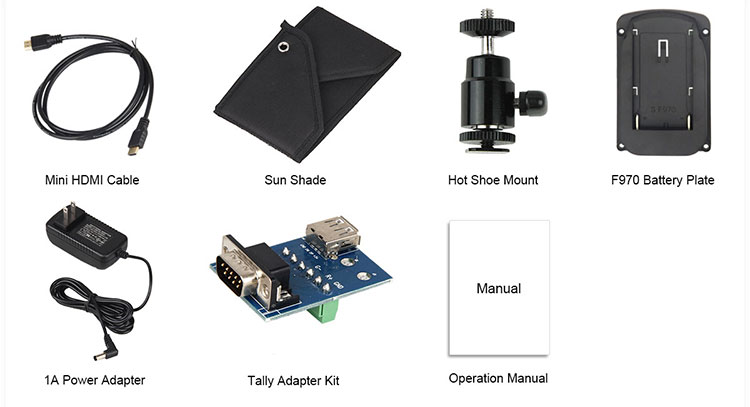 Gift&neutral box 10 pcs/carton
Delivery Information:
SEETEC strives to get all orders out as quickly as possible after QC Dept fully test them!
Shipping Method:
By Express: Fedex,DHL,EMS,TNT,UPS,
By Logistics: by air&sea
Shipping Time:
From Monday to Saturday 8:00am-17:30pm
Shipping Address:
.If by paypal, Please note items will only be shipped to verified users with confirmed shipping addresses
.If by T/T, shipping address as communicate
1.Powerfull Research&Development Experience
2.OEM&ODM Ability
3.Strict QC TEST Control
4.EASY & FAST Communicate
5.Responsible After Service
SEETEC designs and manufactures small HD LCD monitors. Products cover on-camera LCD field monitor, VGA/HDMI/HD-SDI LCD monior, LCD touchscreen monitor,Industril PC etc.
Our products are finely engineered to ease of use, maximum portability, dependability and durability. We make products at the finest quality you can find in the video and photography field.
SEETEC R&D core team leaders are composed by a dozen senior technical engineers have years of experience. They ensure our products are innovative and consistently push the boundaries of both technology and design.
We listen to every customer, and take care of their feedback and advices. It is a good way to improve our products and service. Our mission is to develop creative products to customers with a good experience.
We have also several years experience in OEM & ODM orders, and we can meet a variety of customized requirements of customers worldwide. If you have any interest or advice, please feel free to contact us.
SEETEC Company Video View:
http://seetec.en.alibaba.com/company_profile.html