This is a complete fine powder griding machine;
Raw materials: rubbers, waste tires
Final products: rubber powder, steel wire and fiber.
Main Equipment list:
1. conveyors
2. Rubber (tire) shredders
3. Magnetic separators
3. Fine pulverizers
4. Electrical Automation and control systems
5. Cooling system
6. Cleaning system
7. Air Conveyor system
8. Others
Working units description
Specification complete, the special specification can be made to order.
note: choose the best size and specification of units according to producing condition.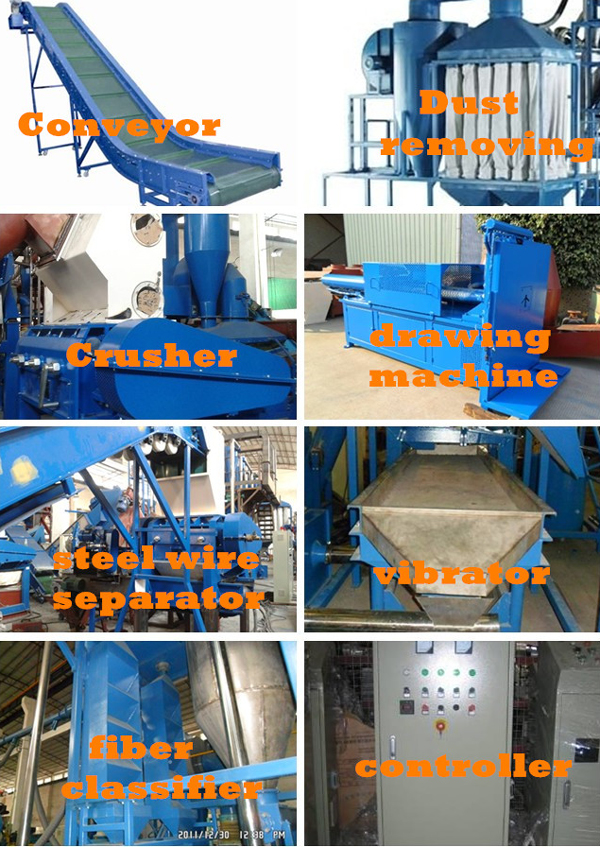 More detials about the equipment purchasing, specifications available, profitable terms and supporting service, please contact us!!!