HART 475 Communicator
1. HART Handheld Communicator 475
2.Hand Held
3.Power Supply:4.5V DC
4.Brand:BJZRZC
I. hart 475 field communicator with Engliash menu
The portable 475 Field Communicator includes a color LCD touch screen, a Dual-core Lithium Ion battery (Power Module), a Central Processing Unit (CORTEX-M3), bulk memory unit (FLASH) andintegral fieldbus communication circuitry.
When using the 475 Field Communicator to communicate with devices, follow all standards and procedures applicable to the location. Failure to comply may result in equipment damage andor personal injury. Understand and comply with the sections in this manual
II. hart 475 field communicator Brief Introduction
HART 475 Coommunicator
Hand Held Communicator is a hand held interface based on HART protocol, which could perform configuration, management, maintenance and adjustment to all HARTcompatible instruments.
Hand Held Communicator can be easily connected into 4~20mA loop,
to achieve the configuration of instrument parameters (upper limit and lower limit etc.), the reading of instrument variables, as well as the diagnosis and maintenance of the instrument. This Communicator could support not only the HART main device (HART multiplexer etc.), but also the peer-to-peer and multidrop HART communication modes.
The 475 keywords:
A: positive
B: reverse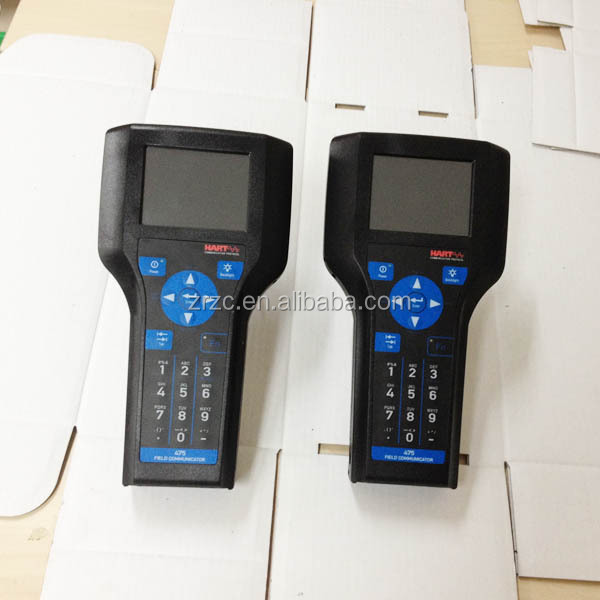 1,Customer: i want buy the samples to test, it is ok?
Helen: of course, not free sample, but when the next order, we will return the samples money to your.
2,Customer: when will you do the shippment after my payment ?
Helen: we have the in stock, when we received the payment, i will ASAP send to your,(through DHL/ UPS/ TNT/DEDEX,etc)
3,Customer: How to pay?
Helen: the Western union, Paypal, person account, TT ,and so on.
Samples small quantity are avaliable at
any time Welcome to contact us!