AAAAA PSA nitrogen generator replace liquid nitrogen
Nitrogen generator Range
Nitrogen Flow(20

℃,101.325KPa)

1-4000 m3/h

Nitrogen Purity

97-99.9999%

Nitrogen Pressure

0.05-1.0Mpa

Atmospheric Dew point
≤-45 ℃


Our Features and Advantage:
1.The higher N2 purity,the more energy will be saving
Let us take for example,if the N2 purity is 99.9%,when produced one unit nirtrogen,we only needs 2.9 unit air.
Rare Chinese N2 generator manufacturer can do this level,Even the top supplier in the worldwide.(The average level in this field needs 4 unit air)
But there is question,what this could be for the results?
That is the point we want to explainning,if we products one unit N2 ,we just needs air compressor do 1kw per hour power consumption,but the other competitor needs compressor 1.5 kw.if the running time of the generator is 10years.8 hours per day.
Let us count together.
Our generator 10 years power consumption:10*365*8*1=29200
other competitor is 10*350*8*1.5=43800 we can save about 14600 unit consumption power(43800-29200)
Let me move up our step next.
if the 1kw/h power is about 0.1usd,the rated power of air compressor is 100kw.
how many money will be save in the running life for the generator?
Let us count agian 100kw*1hour*0.1usd=10usd/per hour
the running life:10usd*14600=146000usd
2. Unique design for the Mechanic Battening Device
ü Automatic running.
ü Multi-point synchronous battening with automatic correction.
ü Trapezoidal screw-thread one-way battening.
ü Alarm for carbon molecular sieve displacement position. The system will shutdown automatically when reaches the limit stopping switch.
3.Multi-layered Pressure Equalization
ü Improve the nitrogen concentration.
ü Increase the nitrogen output rate
ü Protect the adsorbent safety effectively
ü Make the process gentle, stable and efficient.

4.High degree of automation

The automatic control technology could switch/stop machines with one key, and have
remote/local operation with unmanned control.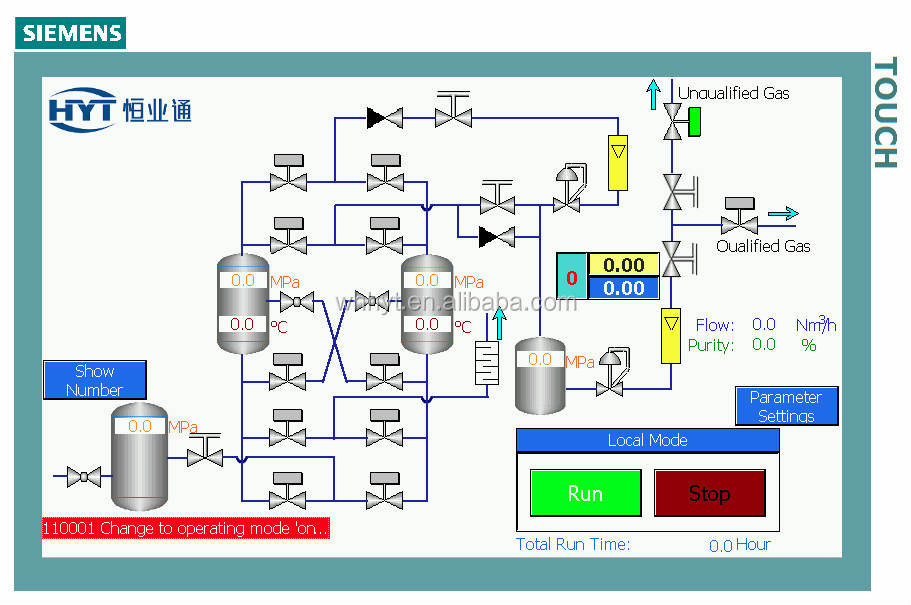 More details pls contact me skype:derekwang5519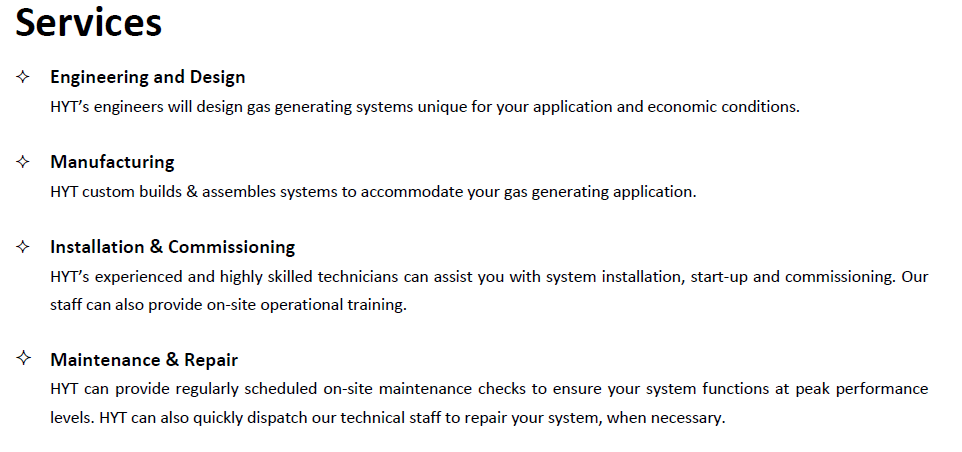 Apllication