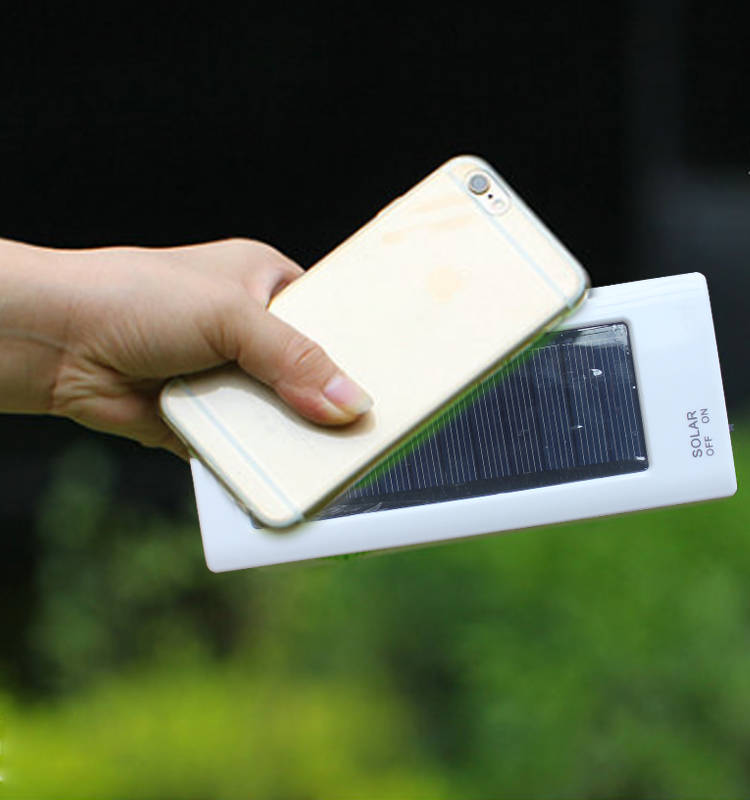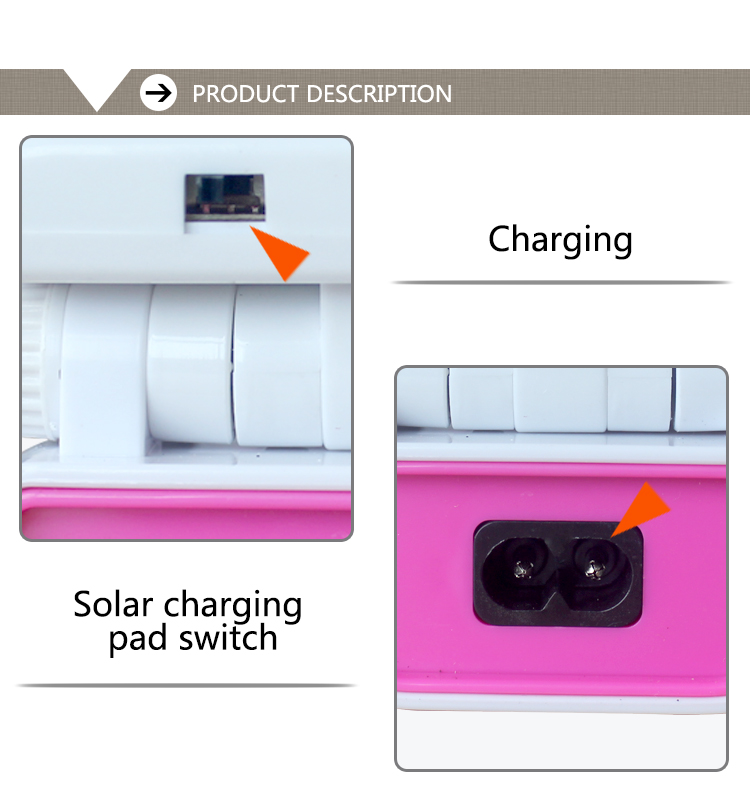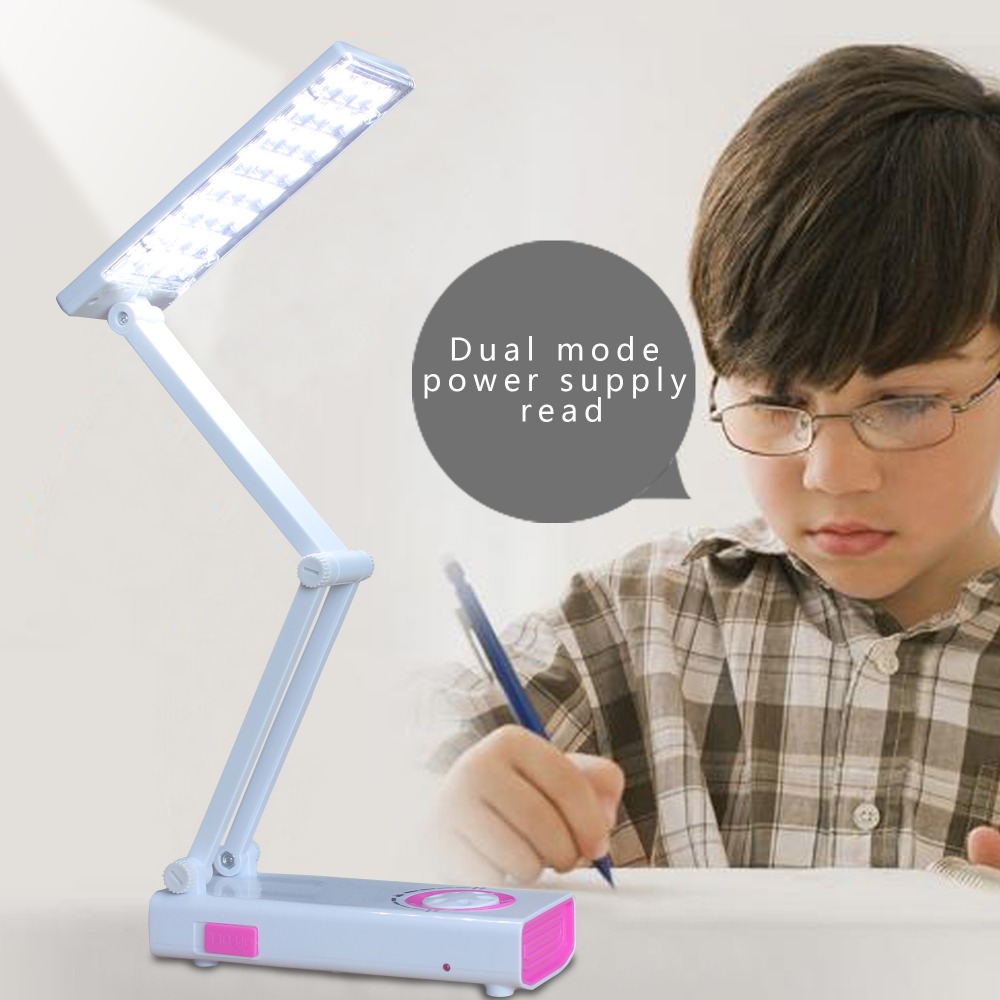 Product parameters:
Panel power lamp(panel size:5*12.5cm)
LED No.: 32 pcs(SMD 5630, bigger and brighter)
Color: Green/Orange/Pink/Purple
Power: 3.2W
Rechargeable Battery: 1500mAh
On-Off: Stepless dimming
Lighting time: 8Hrs(the brightest can last 3Hrs)
Charge rated voltage: AC110-240V (50 / 60Hz)
Charge rated current: AC0.1A

Instruction manual:
1. When charging, insert one end of this product configuration of the AC power cord into AC socket, the other end of the power supply cord into AC110-220V/50Hz AC power socket, then the indicator light will light on, it needs 10 hrs if for full charging.(Suggest charging during the day) .
2. When the solar paneils charging, please charge it in the place with enough light or facing to the sun, otherwise it will affect the charging effect.
3. When using, push the switch to the first gear and weak light works, push to the second gear and strong light works. Push to the third gear and all light will be turned off .
4. The weak light can last for about 8 hrs, strong light can last for about 3 hrs.
5. Lamp direction can be adjusted according the angle you required, the beggest adjustment angle is 120°.