GuangZhou Healy Apparel Co,Ltd , established in 2008, is a professional Sportswear and Casual wear manufacturer .
8 years of experience, Healy has grown up to be a large-scale factory and trade integration supplier, forming a colle-
ction of design, production , marketing and service !
Our products covers Soccer Kits, Basketball Kits, T-shirt, Polo shirt, Tracksuit, Jacket, Sports & Casual wear, Bags, etc.
Nowadays, we have gained a range of key clients reaching professional club, football school, government institution,
wholesaler, distributor and internet shop keepers.
We do believe that strict quality control and top service to customer is the key to keep us running further and further.
That's why we succeed!
More: Home: www.healysport.com
Factory: www.healyFTY.com
Healy Brand: www.davylion.com
Glimpse of Us: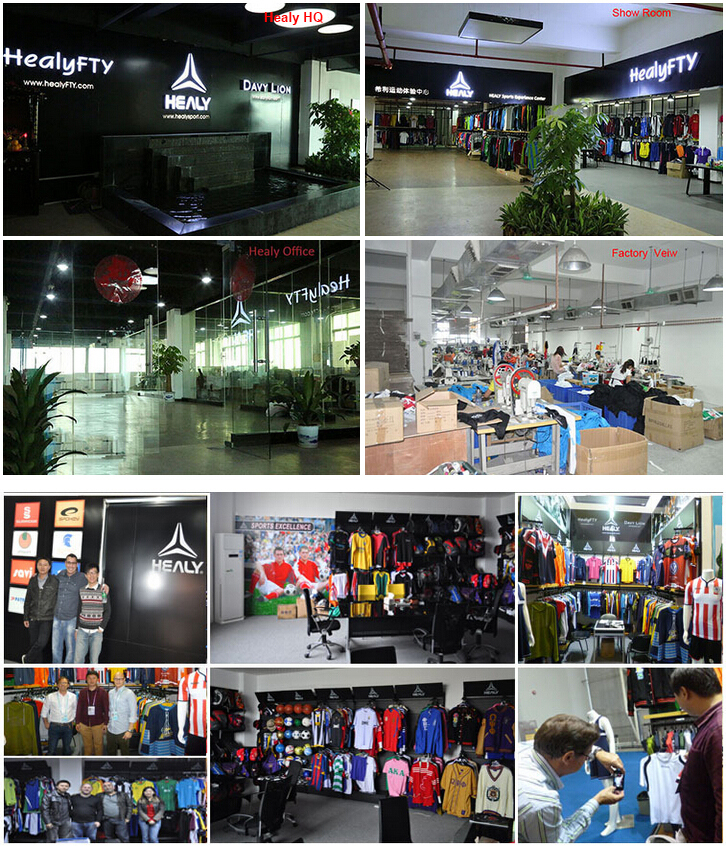 Glimpse of Partners:
Certifications:
Do you wanna to parchasing some school uniform manufacturers,school uniform design,school uniform?
Contact Us:
Address: 4,7,8,9th Floors, No.10 PingShaNan Street, Baiyun District, Guangzhou 510425, China
Office: 8th Floor No.10 PingShaNan Street, Baiyun District, Guangzhou 510425, China
Tel: 0086-20-36793425
Fax: 0086-20-36793314