Dear customers,welcome your visit to JIANYUAN company!
We are the most professional hair building fiber manufacturer with 18 years in hair care.
Below is the brief in troduction of our hair building fibers services,hopefully they are helpful for you.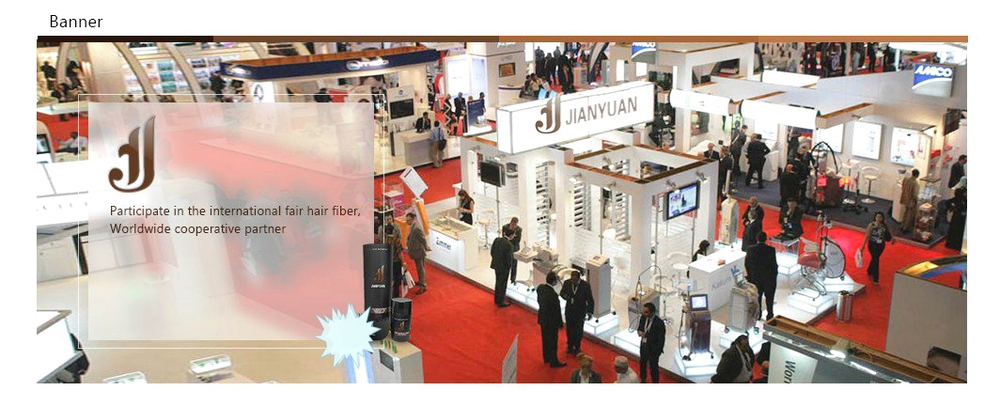 Product Description
Hair fiber,also named hair fiber,hair thickening fiber,hair instant thicker,hair loss concealer,hair fiber powder,
hair loss concealer,is a kind of micro fiber functioning by cling to thinning hair.Some customer
like to treat them as a new kind of hair loss treatment.Becausethey are very easy to use,and
can take effect in just 30 seconds,so they are welcomed by many customers around the word.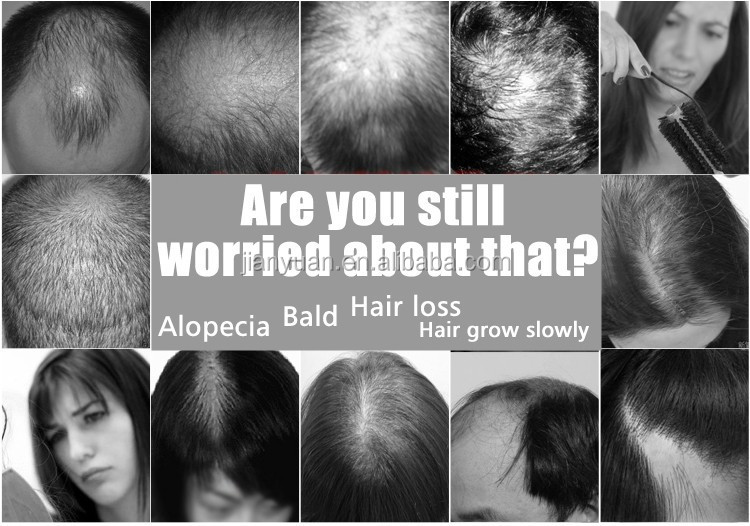 Bunee Hair Building Fibers Products Introduction:
What is OEM wholesale Hair loss products JIANYUAN hair building fibers for men and woman?
Jianyuan hair building fiber are high-tech simulate hair fibers,such as hair texture that can be
in the moment make the hair become thick.It looks like real hair;naturally and perfectly make
your grooming style times better than ever,regain beauty and confidence.It is an idea hair
temporary modification suppliers.
What is Bunee Hair Building Fiber?
Bunee hair builidng fiber,is a kind of micro fiber used to thicken hair instantly Because they have been
cutted into small thinning lengths,so they can fill in the gap beween the thinning areas.And it is also
because they have been handled by anti-static agent,so they are positvely or negatively
charged,so they can cling to existing hair automaticly.Below is the picture exlain what is
our hair building fiber.
The method of using
1.Shape the hair.(Please make sure your hair is dry before you use it.)
2.Sprinkle the hair building fiber on the spare hair area until can not see the scalp.
(Please slant and shake the bottle when you fell the plant fiber is difficult to fall down.)
3.Shape the hair carefully with your hands so that the Hair Building Fibers can completely penetrate the hair,
will immediately become a natural look.
4.Apply hairspray on the hair from 8-12 cm away,then shape the hair.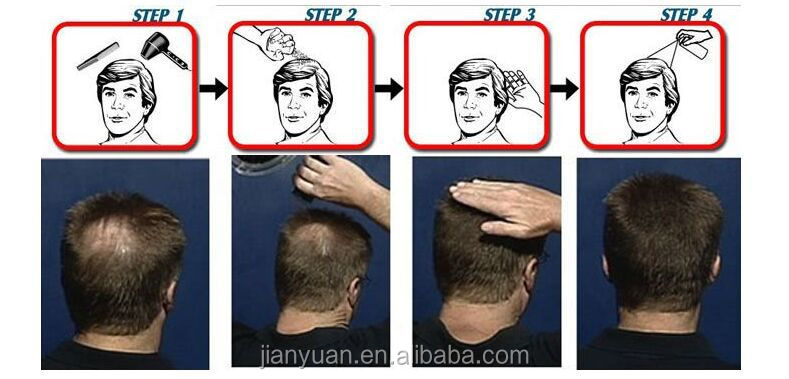 Before and After
Milti-colored options
Suitable for all kinds of hair color
| | | | | |
| --- | --- | --- | --- | --- |
| Black | Dark brown | Medium brown | Light brown | Grey |
| Blonde | Medium blonde | Light blonde | Auburn | White |
About Product
Our Product
JIANYUAN hair building fibers in bulk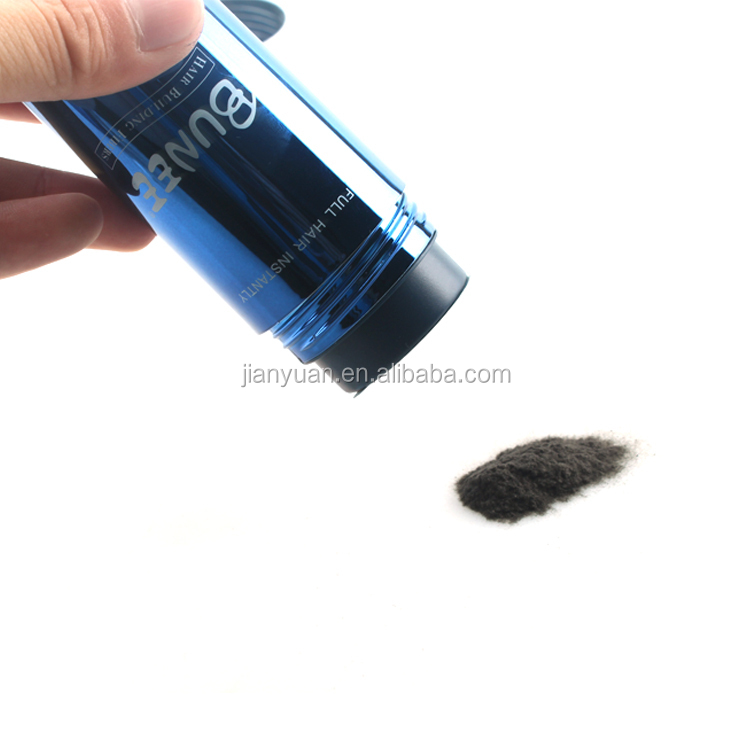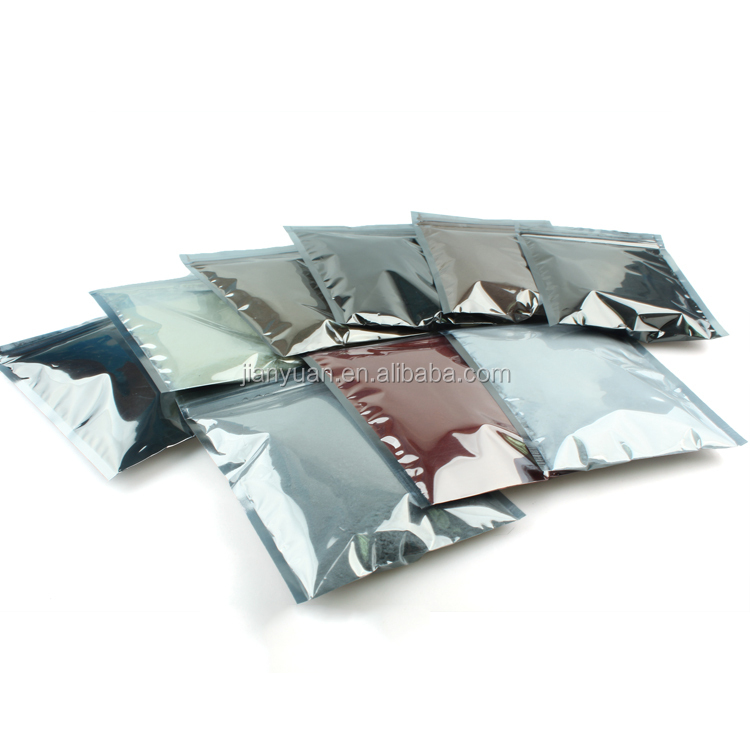 Certifications: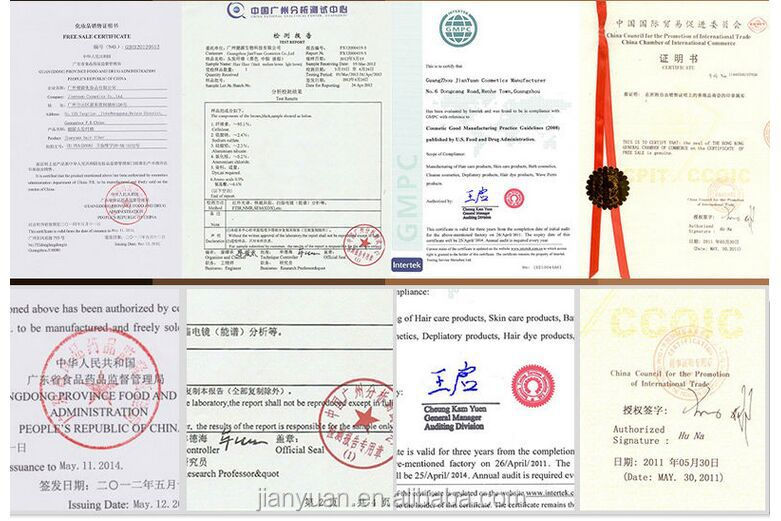 Dear customer,thank you for your visiting!
Is above information about our hair building fiber helpful for you?
Or if you have any other questions,please fell free to contact me,we will be very glad to help.